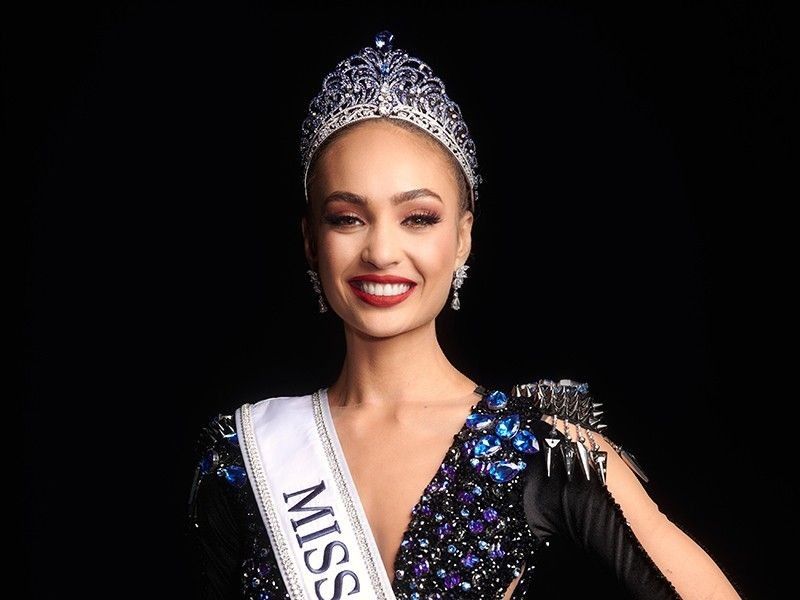 MANILA, Philippines — Long before R'bonney Gabriel was crowned as the 71st Miss Universe, her dad, Remigio Bonzon "R-Bon" Gabriel, predicted his daughter's win even before the pageant started.
Much like how Catriona Gray's mom dreamt of her daughter being crowned Miss Universe in a red dress. In fact, her dad told people she'd win the title for sure.
Confessing to being a daddy's girl, R'bonney inherited most of his father's endearing qualities though, she said, she also loves her mom in equal measure.
"My name came from my dad's name, R-Bon. Though initially, my parents wanted to coin both their names to come up with mine. I guess my dad won on this one."
Born in Houston to Filipino dad R-Bon and American mom Dana Walker, R'bonney grew up in the Woodlands and Sugarlands area, specifically in Missouri City and Friendswood, with her three brothers. And though she was born and raised in the Texan state, she would spend her summers with her father's side of the family in the Philippines. After all, her parents tied the knot in Manila years before she was born.
R'bonney was recently in Indonesia doing a sponsor shoot for the Miss Universe Organization. This is part of her Asian tour that includes visits to Malaysia, and hopefully, the Philippines where she's rumored to have a homecoming parade. In her interviews, she has acknowledged her Filipino bloodline and the support of Filipino fans who have reached out to her as a pageant hopeful right from the start.
When the 72nd Miss Universe edition unfolds in El Salvador toward the end of the year, R'bonney would have sat and served her crown for 11 months.
RELATED: Miss Universe owner sets record straight over bidding wars
*****
Credit belongs to : www.philstar.com