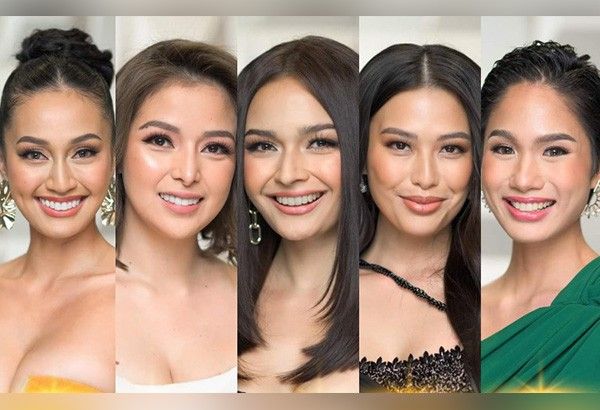 MANILA, Philippines — True to its mandate, Miss Universe Philippines (MUPh) is all about breaking barriers in pageantry. Like its parent organization, it has evolved with the times.
In preparation for the 72nd Miss Universe season, it has joined other national organizations in celebrating womanhood in all shapes and sizes. And with the expanded eligibility rule now in action, young married women and single mothers are welcomed into the fold.
After the final screening, with an extension that ended last February 17 for both online and onsite applications, the lucky aspirants who made it to the Top 40 official lineup of 2023 candidates are:
1) Pauline Amelinckx
2) Krishnah Marie Gravidez
3) Jannarie Zarzoso
4) Joemay-an Leo
5) Jan Mari Bordon
6) Princes Anne Marcos
7) Rein Hillary Carrascal
8) Karen Joyce Olfato
9) Clarielle Dacanay
10) Samantha Alexandra Panlilio
11) Breanna Marie Evans
12) Christine Joyce Salcedo
13) Louise Joy Gallardo
14) Kimberlyn Jane Acob
15) Vanessa Tse Wing
16) Laicka Implamado
17) Hyra Desiree Betito
18) Mary Angelique Manto
19) Nikki Justine Breedveld
20) Vanessa Natzeit
21) Klyza Castro
22) Christine Juliane Opiaza
23) Michelle Dee
24) Airissh Ramos
25) Evangeline Fuentes
26) Lesly Joy Sim
27) Mary Eileen Gonzales
28) Layla Adriatico
29) Christiana Afia Yeahboah
30) Alexandra Bollier
31) Claire Inso
32) Shayne Glenmae Maquiran
33) Emmanuelle Fabienne Vera
34) Kali Navea-Huff
35) Iman Franchesca Cristal
36) Dianne Padillo
37) Kimberly Escartin
38) Diane Mae Refugio
39) Chloei Darl Gabales
40) Avery Mariane Sucgang
The next phenomenal transformational Filipina is one of these 40 ladies. Will she be up for the mighty challenges of the Universe? When the time comes, let's all rally behind her in her quest for the country's fifth crown in El Salvador. Stay tuned!
RELATED: Miss Universe 2022 R'bonney Gabriel was most inspired by Pinoy dad throughout pageant journey
*****
Credit belongs to : www.philstar.com