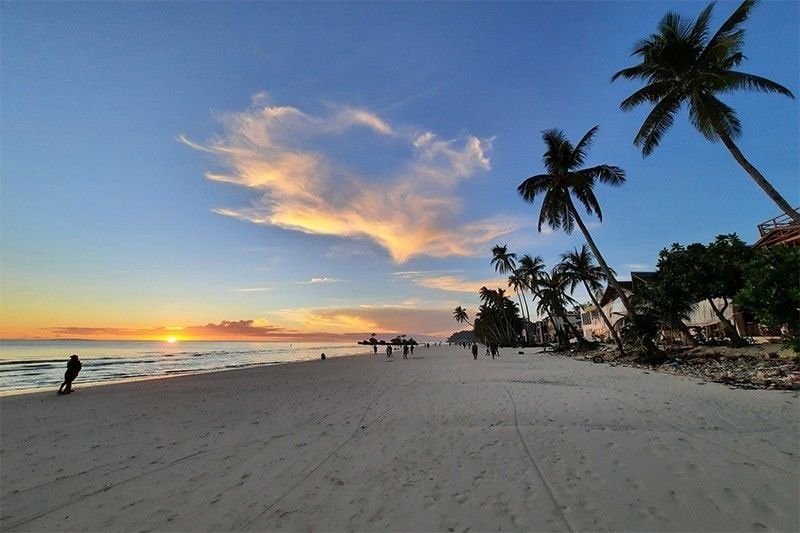 SINGAPORE — A majority of Filipinos consider sustainable tourism an important factor for the country, a shift that must be advocated for in the coming years.
Filipino-American businesswoman and travel industry leader Liz Ortiguera was the keynote speaker at the 2023 TravMedia Summit Asia held in Singapore last October 23. She was tapped for her 25 years of experience in the travel and tourism (T&T) sector.
Ortiguera was the female and only second Asian chief executive officer of the Pacific Asia Travel Association and is currently the World Travel & Tourism Council's (WTTC) managing director for Asia-Pacific (APAC).
Personal projects like disaster relief work for Typhoon Yolanda and the Village Fund & Build post-Yolanda enlightened Ortiguera on the significant push for sustainable tourism.
Sharing data from WTTC's Economic Impact Report for APAC 2023, Ortiguera said the T&T sector will grow globally in the next decade.
T&T job opportunities in APAC will rise from 172 million to 246 million by 2033 — making up 69% of new jobs around the world — with 8% of jobs designtated for T&T in major cities including Manila.
Ortiguera pointed out the dualities of travel: negative effects include climate change, overtourism, crime, pollution, biodiversity loss and financial disparity, while positive effects include cross-cultural understanding, personal development, rewilding, cultural and heritage revival, community development, poverty alleviation and financial inclusion.
Related: Asia 'catching up' to global sustainable tourism levels
The WTTC noted that gas emissions as a result of T&T dropped during the pandemic but are expected to rise. Decoupling, however, has been observed, with gas emissions and gross domestic products not growing at the same rate.
Predictions and advocacies
Data from the Economist Impact shows that 98% of people in the Philippines believe sustainable tourism is important — the highest tally in APAC — while 80% believe in the importance of creating a positive impact for the local population.
Ortiguera said that from these data, the future of T&T includes the expansion of Asian influence on global travel, redefining modern luxury, personal carbon footprint tracking and improved wellness in travel as a result of high-tech amenities and science-based experiences.
She predicted that there might now be more government insight into travel, which could involve the implementation of quotas, fees, bans and policies that will drive local spending.
She explained that post-pandemic Asian governments were initially trying to bring back up the volume of travellers, but now they are shifting their focus to sustainability and destination management.
"Asian destinations are nowhere near the Top 20 sustainable destinations" Ortiguera said.
Related: Negros Occidental cities recognized for sustainable tourism efforts
Ortiguera also shared T&T trends to advocate for in the future, highlighted by sustainability that "goes beyond the superficial."
Some examples she gave that would support such a movement are sustainable design practices, job creation, women in leadership and inclusivity, the previously mentioned destination management, and human capital development that celebrates Asian excellence in service.
There will also be a shift to sustainable gastronomy — serving and sourcing local, celebrating heritage and educating customers on sustainable options.
Another trend she focused on was immersive authentic travel that is "truly" creative experiences rather than typical tours one would see and post on Instagram.
These experiences should be community- or heritage-based, she said. Ortiguera also noted a possible drive for spiritual and religious tourism, and reiterated initiatives for eating, touring and spending locally to ensure a sense of place in hospitality.
Other trends were blended travel (local experiences for corporate travel, long-stay accommodation investment and design), nature-based or soft adventure travel (creating accessible experiences and alternative accommodation options), and celebrating service excellence and creating social impact.
RELATED: Coral frame planting: How this Maldives resort helps conserve nature
*****
Credit belongs to : www.philstar.com