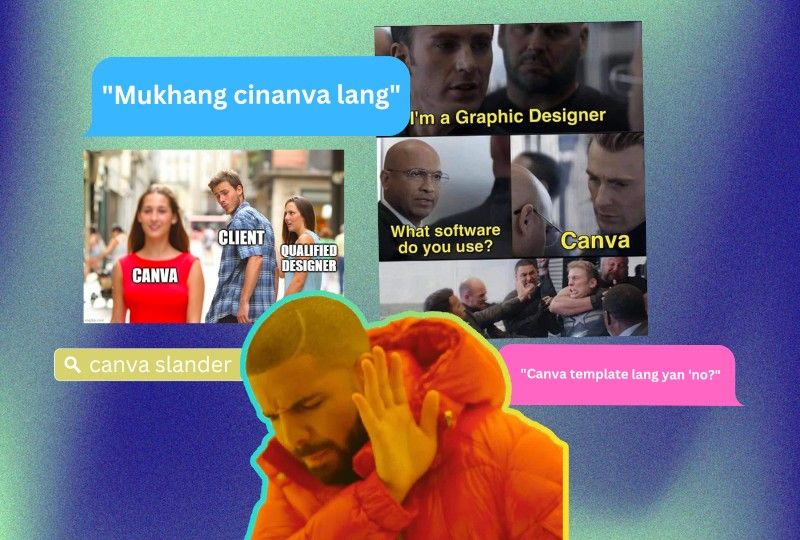 MANILA, Philippines — "Parang ginawa lang sa Canva." (Looks like it was just made in Canva). "Canva ba yan? Ang basic at parang clip art lang." (Was that made in Canva? It looks basic and made with clip art). These are just some clichéd remarks that Canva users regularly deal with.
Despite the platform's popularity among educators, small business owners and newbie designers, some people still underestimate Canva's capabilities and believe that designs made from the platform lack creativity compared to those designed in more expensive, professional-grade software.
Canva, the online platform aiming to democratize design and make designing easier for everyone, has been a subject of skepticism among some traditional creatives who dismiss its pre-designed templates and drag-and-drop interface as a shortcut to "professional design."
During an exclusive interview with Philstar.com in the Canva headquarters in Australia, we asked the platform's head of product, Rob Kawalsky, what his thoughts are on these remarks.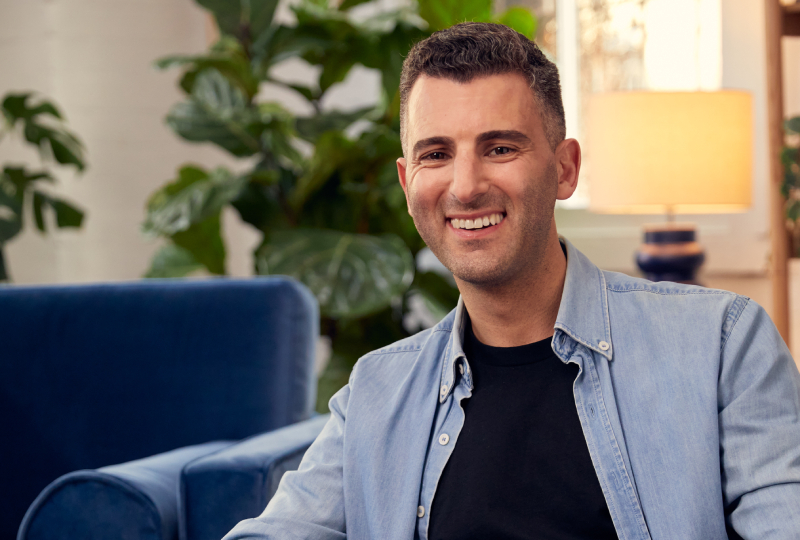 Rob Kawalsky, founder of presentation software Zeetings in 2014, is currently the head of product at Canva,
Photo Release
According to him, accessibility is at the core of everything they do at Canva. Their mission as a company is to "empower the world to design," and the pre-made templates, graphics and other elements play an essential role in making that happen.
"One of the ways we empower people to create a unique design is by the explosion of the templates we've developed over the past few years. What we're doing now is we have local designers all over the world who are creating templates for our library, and what this does is it allows diversity in our library," Kawalsky said.
"Building that diverse library is important, not only on the template side but also on the photos and images, ensuring that people can find unique content that reflects what they're trying to communicate. People are empowered to create things that are unique and special and reflect their culture," he continued.
Simplifying the process, inspiring creativity
Canva's accessibility principle has always been the driving force behind every feature the platform offers, from its library of templates, user interface, its magic suggestions, to its recently unveiled Artificial Intelligence (AI)-powered tools.
By doing this, Canva addresses two things that complicate the design process: First, the complexity of design software for non-designers, and second, the daunting process of starting from a blank page.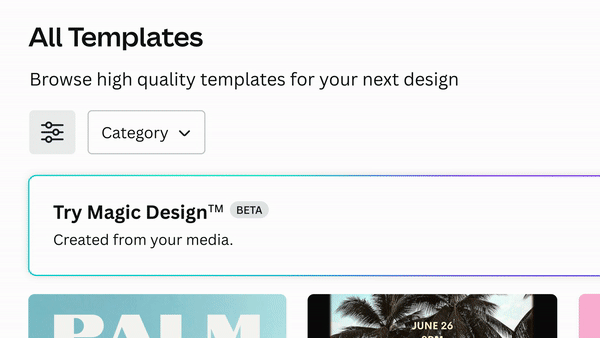 Among the recent features, Canva launched are Magic Write and Magic Design, which allow users to produce AI-generated text and designs through a simple prompt. Through AI, Canva tries to understand what people are trying to create and gives them inspiration so they can start creating.
For Canva, these AI features, just like their templates, are just assistive tools rather than replacements for human creativity. "We see AI playing a role in really being an assistant in removing non-creative, mundane tasks from the creation process. It's meant to inspire people so they know where to get started and unleash their very human creativity," Kawalsky said.
Moreover, Kawalsky sees these AI-powered tools as helpful in saving users from the skeptics who claim Canva-made designs all look similar.
"What we're really doing is closing that gap from an idea to what people create, and the more we can shrink that gap through technology, the more we enable people to put what is unique in their head onto their screen or page," he said. "All these things just help empower people to create unique content."
Talent trumps tools
While Canva's user experience and features seem easy to use, some users feel that this is no reason for others to belittle the creativity they put into their work through its platform. Besides, it requires skills, creativity and innovativeness to bring oomph to a pre-made template given what can and cannot be done with the platform's available tools and resources.
"It's not the tool that creates the design, but the designer themselves," said 21-year-old graphic and brand designer Kredbylle Timbang in an interview with Philstar.com.
"The skill of a designer goes beyond just the tools they use. Even with a platform like Canva, a skilled designer can still develop aesthetically attractive and original graphics that effectively convey a message or brand," she added.
As the designer behind Kreative Studio, Timbang says Canva has become her holy grail when it comes to design ever since 2021, owing to the platform's accessibility and how its flexibility enables a variety of design styles and methods and encourages designers to experiment and think outside the box.
For Timbang, Canva's templates can provide a starting point and guidance for those who may not know where to begin, and it's ultimately up to the designer to decide how to use the templates and take them in a new direction. She said, many designers simply use Canva's pre-made elements as a starting point for their designs.
After that, they leverage their creativity and design expertise to tweak and enhance the final output, balancing the convenience and speed of using templates with creativity and originality.
With regards to biases and "discrimination" on design tools, Timbang asserted: "It is essential to shift the focus away from the tools themselves and back onto the designer and their creative skills."
Balancing convenience and creativity
Meanwhile, 18-year-old designer Jeanne Claire Samera, who makes custom creative presentations, expressed similar sentiments in a separate interview with Philstar.com.
For her, the "Mukhang cinanva lang" remark could be viewed as constructive criticism, which can remind designers to be mindful of the limitations of using pre-made templates and strive to make their designs unique.
The same goes for AI tools, which she says is crucial to maintain a balance between convenience and the uniqueness and personal touch of designers' expertise.
For artists who feel undermined by remarks like "Canva lang," Samera has a few reminders.
"Remember, it's never the software; it's how you maximize it and let your creativity soar. What matters most is your creativity, passion, and willingness to learn and grow. So whether you prefer Canva, Photoshop, or even MS Paint, keep designing and exploring your craft," she said.
"The tools you use are just that—tools. Your creativity, skills, and personal touch are what make your designs unique and stand out from the rest. The most important thing is to be able to express yourself and enjoy the process of creating something beautiful," Samera expressed.
As Kawalsky, Timbang and Samera suggest, people should stop fixating on the tools and start giving more attention to the designer and their creative talents. One can have all the best, sophisticated design tools but still get lost in communicating ideas, while one can also have the most basic platform out there but still be able to let creativity shine through their craft.
Canva is just one tool in a designer's arsenal. Ultimately, it's always up to the designer to use it creatively and develop aesthetically attractive and original graphics that effectively convey what they want to communicate visually through art and design.
Editor's Note: This story was produced from a trip to Australia sponsored by Canva for its Canva Create 2023.
*****
Credit belongs to : www.philstar.com