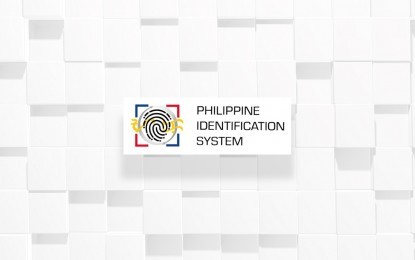 DAVAO CITY—Dabawenyos hailed the Philippine Identification System (PhilSys) as a step in the right direction, noting that a single national ID would make Filipinos feel safer as they transact with both government and private entities.
One of them is Dabawenyo Allan Monteverde of Brgy. Maa, who registered with PhilSys for his PhilID on April 17 at the Maa National High School, the temporary registration center in the barangay.
Monteverde noted that the registration was simple and quick as he only presented two valid IDs and was interviewed for Step 1; he immediately proceeded for Step 2 for his biometrics on the same day.
For now, he is just awaiting a call from the Philippine Statistics Authority (PSA)- Davao to claim his PhilID and PhilSys Number (PSN).
"It was very quick, and I am thankful I finished the registration. I will just wait for the call from PSA to claim my national ID. The national ID is a big help because I can now open a bank account where any financial assistance from the government would be deposited. At least now I have a genuine and valid ID," Monteverde said in vernacular.
Monteverde is among the many Dabawenyos who have registered for PhilSys Step 2 and Step 2 levels. He and his sister have a bedridden mother that they both are taking care of right now, thus the need for government assistance. The family earns their daily living by selling home-cooked meals.
Nestor Silot, a purok leader in Maa, said registration at the Maa National High School will run until May.
"So far a lot of residents are interested in getting a national ID. Aside from having a valid proof of identity, most of the residents want to have a national ID to obtain easy access to government assistance," Silot said in vernacular.
Socioeconomic Planning Secretary Karl Kendrick T. Chua has called on Filipinos to register for PhilSys and the national ID program of the country.
"PhilSys aims to give fast and easy access to financial aid from the government. The national ID he said is very important because a number of Filipinos were not able to open a bank account due to lack of valid ID," Chua said.
Signed into law by President Rodrigo R. Duterte in August 2018, Republic Act 11055, or the Philippine Identification System Act, aims to establish a single national ID for all Filipinos and resident aliens.
The national ID shall be a valid proof of identity that shall be a means of simplifying public and private transactions, enrollment in schools, and the opening of bank accounts.
It will also boost efficiency, especially in dealing with government services where people will only need to present one ID during transactions. (PNA)
*****
Credit belongs to : www.pna.gov.ph