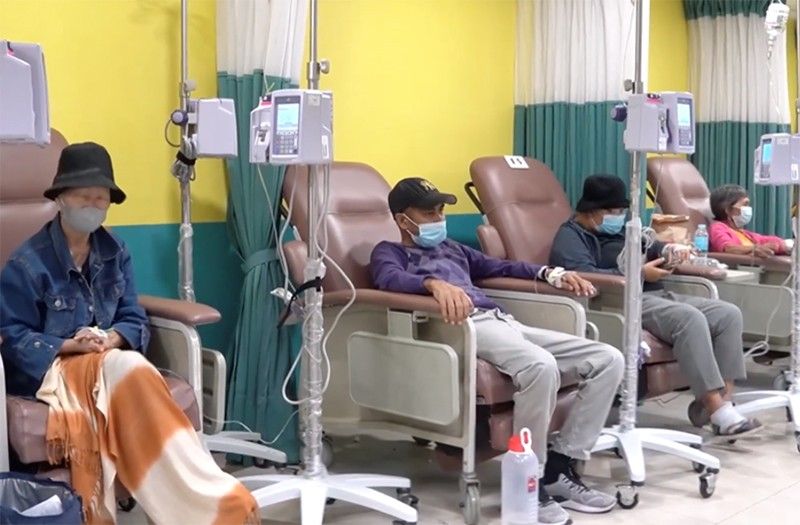 Did you know that cancer is now the third leading cause of death in the Philippines, with lung cancer ranking number one in mortality? This is followed by liver, breast, colon and prostate cancer. According to Carmen Auste, Chief Executive Officer of Cancer Warriors Foundation, four Filipino adults die from cancer every hour while one child dies every three hours.
"Cancer is not just about the patient, but it is also about the whole family's struggle," shared Quezon City Councilor Alfred Vargas in our interview in "Pamilya Talk's" special cancer episode, "Okay Doc: Pag-asa sa NICCA." The former congressman's mom died of breast cancer after close to two years battling the disease. Councilor Vargas was as one of the principal authors of the National Integrated Cancer Control Act (NICCA) which was created to give assistance to cancer victims.
NICCA has been running for four years since it was enacted on February 14, 2019. Its primary objective is to provide medical and financial assistance to lessen the burden of cancer patients, cancer survivors, and their families. This law was created through the collaboration of different sectors — from cancer coalitions, medical experts, healthcare workers, patient groups, and lawmakers.
In our interview, Sen. JV Ejercito, one of the principal authors of NICCA emphasized, "Ang NICCA ay para sa cancer patients, lalo na sa mahihirap, para magkaroon sila ng chance na mapahaba ang buhay at mabigyan ng access to cancer care and medicines."
Cancer survivor Dr. Rachael Rosario and now the Executive Director of the Philippine Cancer Society supported this, sharing that the proper response to cancer is through having a "whole-of-nation" approach. "As a patient, napakahalaga 'yung stories at experiences namin na makarating sa mga doctor and legislators, on what is happening on the ground. We need to help each other."
Despite its passage, however, a lot remains to be done as far as informing the public that the law exists and that it is their right to access free cancer treatments. We hope that through this special episode, we are therefore able to help spread the word on the salient points of NICCA, and how it can give a glimmer of hope to the patients.

Some of the important things you should know about NICCA:
Cancer patients, people living with cancer, and cancer survivors are recognized as Persons with Disabilities (PWD)
Under NICCA, cancer patients and survivors, even people living with cancer are eligible to apply as Persons with Disabilities or PWD, making them entitled to receive similar benefits for PWDs such as 20% discount on medicines.
Cancer patients are entitled to receive free medical/financial assistance
As written under NICCA, a cancer assistance fund is allocated to provide financial help to cancer patients for his/her screening, diagnosis, specialized treatment and/or rehabilitation, palliative and supportive care to survivorship, and cancer medicines.
Aside from the treatment of cancer patients, Sen. Ejercito, also stressed the preventive provisions in the law which also give free assistance to any patient in need of cancer screening tests.
For this to be possible, cancer patients should enroll in the charity programs supporting cancer care, and go to hospitals with cancer assistance funds.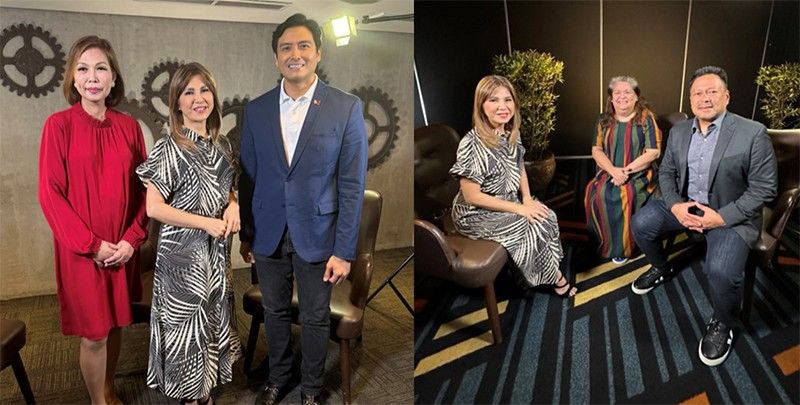 Together with the cancer warriors (Left photo): Dr. Rachael Rosario (Exec. Director, Philippine Cancer Society) and Quezon City Coun. Alfred Vargas; (Right photo) Carmen Auste (CEO, Cancer Warriors Foundation) and Sen. JV Ejercito.
Know the cancer care centers and hospitals you can go to
31 hospitals all over the Philippines have been given funds for cancer treatments. These hospitals are divided into basic comprehensive cancer centers where simpler cases are being accommodated, and the advanced comprehensive cancer centers where more difficult cancer cases are done, such as operations and medical procedures that require the use of high-level equipment.
Specialty hospitals located in Manila like the National Kidney and Transplant Institute, Lung Center of the Philippines, and Philippine Children's Medical Center belong to hospitals that are given cancer assistance funds to accommodate the treatment of cancer patients.
Dr. Claire Soliman, head of the TWG East Avenue Medical Center (EAMC) toured us around the different units in EAMC where cancer patients are being treated. According to her, EAMC (considered as an advanced comprehensive cancer center), plans to put up a one-stop shop cancer center in the future that will house all treatments, including a financial assistance center for the patients' social service needs. Dr. Soliman also mentioned that under NICCA, a Philippine Cancer Center will be established that will also serve as a research center for rare cancer diseases. Hopefully, this cancer center should be up and running in ten years, Dr. Soliman added.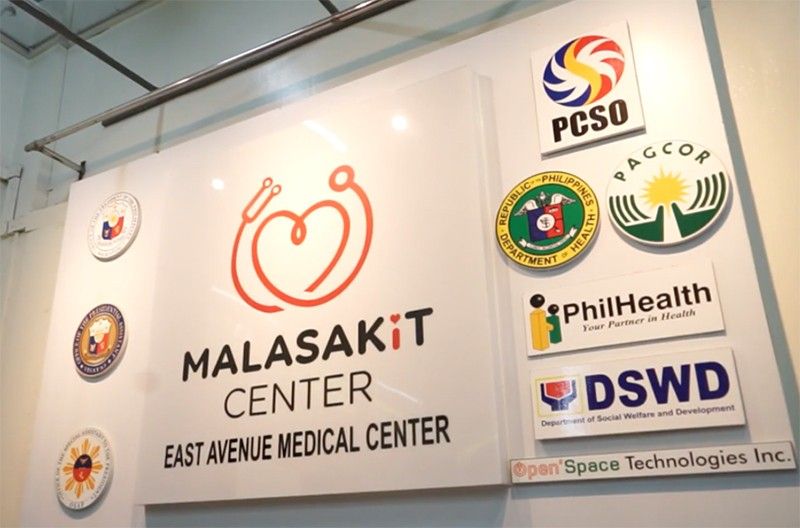 Patients and their families can go to the hospital's Malasakit Center where they can access government funding for cancer assistance.
Caption: Patients and their families can go to the hospital's Malasakit Center where they can access government funding for cancer assistance
Employees with cancer should be given appropriate benefits
Cancer control and care should also be established and maintained in every workforce. Employees who are with cancer, living with cancer, or are cancer survivors are eligible to receive benefits as included under NICCA, with the support from the Social Security System (SSS) and Government Service Insurance System (GSIS). Cancer-related absences from work shall be covered and compensated by the sickness benefits of the SSS and Disability benefits of GSIS.

—-

Watch Pamilya Talk on Facebook, YouTube and Kumu (@JingCastaneda – 12:00 noon – 1:00 p.m. Monday & Wednesday). You can also follow my social media accounts: Instagram, Facebook, YouTube, Tiktok, Twitter and Kumu. Please share your stories or suggest topics at [email protected]
*****
Credit belongs to : www.philstar.com