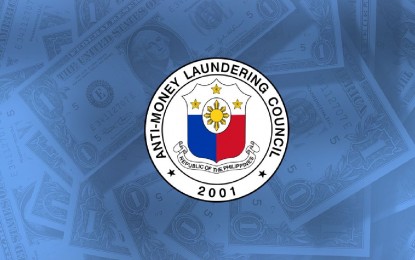 MANILA – The new rules that will allow inquiries into deposits and investments account relating to an unlawful activity or money laundering even before the filing of information is effective starting Monday.
Under the rule, the Anti-Money Laundering Council (AMLC), through the Office of the Solicitor General, may file on its own an application for bank inquiry before the Court of Appeals (CA) to inquire into or examine any particular deposit or investment, including related accounts.
The resolution for its approval was handed down by the Supreme Court on March 23, 2021.
The accounts may be in a banking institution or non-bank financial institution and it has to be established that there is probable cause relating to money laundering offense.
To ensure confidentiality, the logbook for the AMLC filings and the entries shall be kept strictly confidential and maintained under the responsibility of the Justice concerned.
No person, including bank official or employee or court personnel, shall disclose, divulge or communicate to anyone, directly or indirectly details of the application for authority to inquire and its details except to those authorized by the court.
"Any violation shall constitute contempt of court and ground for an administrative case," the rule read.
Any bank inquiry order is effective for a period of 120 days from the date of receipt by the AMLC and may be extended for another 120 days and has the same effect as a "freeze order".
In April 2017, the CA created a technical working group to discuss the rules and endorsed a draft in October 2020. The final draft was submitted on March 9.
Among the unlawful activities under the AMLC are proceeds of kidnapping for ransom; violations on illegal drugs; graft and corruption cases; plunder; robbery and extortion; numbers games jueteng and masiao; piracy; qualified theft; smuggling; violations under Republic Act No. 8792, otherwise known as the Electronic Commerce Act of 2000; hijacking; destructive arson and murder; fraudulent securities transactions and practices under the Securities Regulation Code; and offenses of a similar nature that are punishable under the penal laws of other countries. (PNA)
*****
Credit belongs to : www.pna.gov.ph