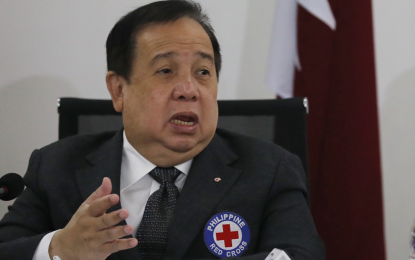 MANILA – Resolution of cases in trial courts will be expedited as Republic Act No. 11576, authored and sponsored by Senator Richard J. Gordon, was passed into law on Wednesday.
Gordon, Chairperson of the Senate Committee on Justice and Human Rights, said the law will help de-clog the dockets and speeds up the disposition of cases of courts by expanding the jurisdictional threshold.
"RA 11576 will equalize the burden between the first level courts and the second level courts. It will address the delay in the disposition of cases due to overloading of cases assigned per judge," Gordon said in a media release on Thursday.
"If we bring down the load of second-level courts and give some to first-level courts, the process of law will be faster," he added.
According to the Office of the Court Administrator of the Supreme Court, there are 21,269 pending civil cases at the first level courts (Municipal Trial Courts, Metropolitan Trial Courts, Municipal Circuit Trial Courts, Municipal Trial Courts in Cities), while there are 108,484 pending civil cases at the second level courts (Regional Trial Courts) as of December 2018.
Under RA 11576, the jurisdictional threshold of our first level courts was expanded, and the following must be implemented:
– Civil actions involving title to, or possession of real property, or any interest therein where the assessed value of the property does not exceed four hundred thousand pesos (PHP400,000);
– Admiralty and maritime actions where the demand or claim does not exceed two million pesos (PHP2,000,000); and
– Civil actions and probate proceedings, testate and intestate, where the value of the personal property, estate, or amount of the demand does not exceed two million pesos (PHP2,000,000).
"With the introduction of the amendments, we hope that this will help with the speediness of the resolution of cases, and help our judges to de-clog their courts," Gordon said. (PR)
*****
Credit belongs to : www.pna.gov.ph