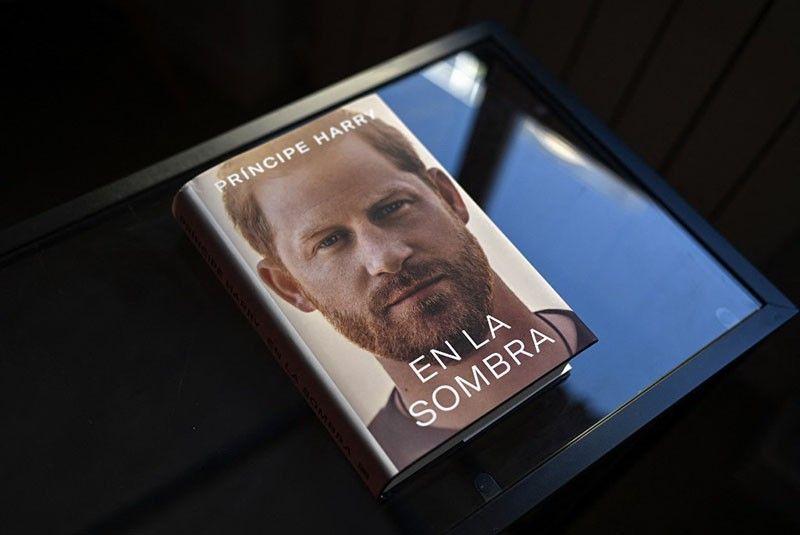 MANILA, Philippines — A 40-year-old mother of two has come forward to reveal herself as the woman who Prince Harry first had sex with, an anecdote he included in his recently-published memoir "Spare."
Harry's first sexual encounter was among the many intimate and personal details wrote in the memoir, not mentioning any names but said she treated him "not unlike a young stallion" might be.
Sasha Walpole, a digger operator and former groom at the Gloucestershire estate of Harry's father King Charles III, admitted to the Daily Mail that she was the woman Harry was referencing.
The ex-employee of the royal family told the media outlet her version of events wherein she invited Harry to her 19th birthday at a pub; Sasha said Harry was 16 years old at the time, not 17 as he said in his memoir.
RELATED: Prince Harry says he left most damaging claims out of memoir
The two were close friends, Harry even gifted her a birthday card and a Miss Piggy doll, and got very drunk after taking shots.
According to Sasha, it was Harry who made the first move when they went out to a field to smoke, "He started to kiss me… It was passionate, intense. We both knew. It went from a kiss on to the floor pretty quickly."
"It was [an] instant, fiery, wham bam, between two friends. It was sparky because we shouldn't have been doing it," continued Sasha. "He wasn't 'Prince Harry' to me, this was Harry, my friend, and the situation had got a little bit out of control. It felt naughty, I suppose, in the sense that it shouldn't be happening."
Sasha said he didn't know Harry was a virgin at the time as he "seemed to know what he was doing," but reitereated the encounter was not premeditated and wouldn't have happened if they were sober.
RELATED: Prince Harry faces growing criticism over memoir revelations
Harry called the incident "inglorious," which Sasha laughed at in near-agreement, and verified the accuracy of Harry's words, "His description is accurate – the real shock when I saw what he'd written was how true it was. That's what took me back the most. I'm not offended."
"I wasn't thinking, 'I have had sex with Prince Harry,' it was, 'Oh God, I've just slept with Harry,'" Sasha shared. "It is a bit cringey if you have slept with a friend. You've overstepped a line. Broken the Friend Code."
That was the last time that Sasha was with Harry, but she is not at all hurt that they have gone their separate ways.
The only other people Sasha told about the encounter was her mother, some close friends, and her husband some years later, "'It doesn't feel odd to think I once slept with a Prince in a field… After all, I've known what I did for the past 21 years."
RELATED: Relationship expert offers tips for Prince Harry and the British royal family
*****
Credit belongs to : www.philstar.com