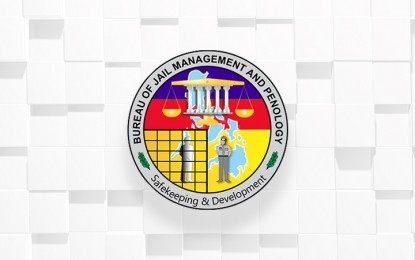 CAGAYAN DE ORO CITY – Correctional facilities all over the country are still off-limits to visitors, including family members and friends, to prevent further spread of coronavirus disease 2019 (Covid-19), the Bureau of Jail Management and Penology-10 (BJMP-10) said Tuesday.
The BJMP-10 made this clarification following a report stating that the Iligan City Jail has allowed visits after 65 of the facility's detainees staged a noise barrage on Nov.27 to demand better food service and unrestricted entry of food from their relatives.
"It's not true that BJMP-manned jails are now open for visitors as the prohibition of jail visit is still in effect in the entire country. Iligan City Jail is not exempted from that order," said JO3 Orlando Vicente Montalban, BJMP-10 spokesperson in a phone interview.
As early as March this year, all jail facilities under the BJMP have implemented a total lockdown and disallowed visitations in compliance with the government's declaration of a public health emergency due to Covid-19.
Montalban, however, clarified that J/Chief Supt. Ester Galvez Pepito, BJMP-10 regional director, assigned additional jail personnel in Iligan City to facilitate thorough searching and sanitation of food that will be brought by the PDLs' relatives.
"We just want to assure the public that it is not due to whatever reason that we're doing the stringent measure of searching and sanitation of food resulting in perceived delays according to the PDL. It is just that the jail management should also properly handle the entry of food for the safety of our PDL and personnel," he said. "We know how dangerous Coivid-19 is. And because of the shortage of personnel, some delays were experienced but we are addressing that now without also compromising security and manpower of other jails in the region.".
Montalban noted that investigations are underway to ascertain the veracity of the complaints by the PDLs but clarified that the menu is regularly submitted to the regional office for monitoring and an inspection is conducted by the officials.
He, however, added that the inspectors initially didn't find anything wrong with sayote (chayote) as being part of the PDL menu.
"We are making do of the budget provided by the national government for the PDL. Wardens and their food service officers are making sure to serve the PDL with nutritious food considering the meager budget of 70 pesos per day per PDL. 'Sayote' is not bad for their health after all especially when it is cooked with some fish or meat. But all these things are considered certainly in the investigation," he said. (PNA)
Credit belongs to : www.pna.gov.ph