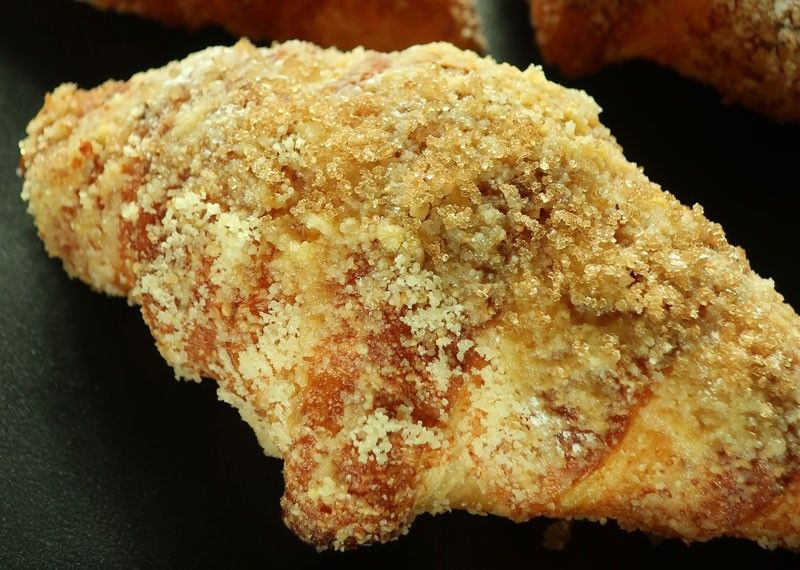 CAINTA, Philippines — Croissants are croissants, ensaymadas are ensaymadas, and babkas are babkas, right?
Wrong.
These days, croissants can be ensaymadas and ensaymadas can become babkas. After French pastry chef Dominique Ansel created — and trademarked — the cronut (a doughnut-like pastry made from a flaky croissant-like dough), which took the world by storm and changed the landscape of the baking world completely, the possibilities of combining breads and pastries became an endless reality.
Locally, even the most discriminating bakeries and artisanal bakers agree that breads and pastries can be combined to come up with an innovative new creation for the palate to enjoy. Intense "hybriding" of breads and pastries took place in 2022, and this trend continues all the way to 2023.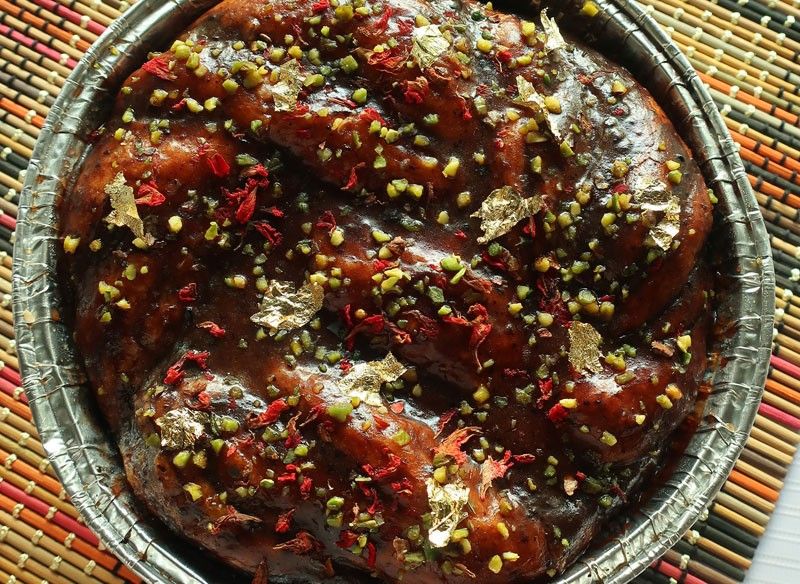 Chef Dennis Hipolito's EnsayBabka
Backed by a good supplier of laminated dough or flaky puff pastry used to make croissants, Donatella Chua experimented with the dough to create modern innovations on the classic buttery, flaky French-Austrian viennoiserie pastry (better known as croissant). She cut the laminated dough into triangles and rolled it into crab-shaped bread doughs — just as classic croissants are made — and then topped them with ensaymada ingredients, such as butter, cheese and sugar, before baking them to a golden crisp, followed by the application of another layer of toppings for that rich, crusty mouthfeel. She built her online brand, The Croissant Lady, around her signature Croissaymada, and moved on to innovate on another classic, Pain au Chocolat, with the same combination of toppings, and called it Pain au Chocolaymada. She has since developed other sweet and savory fillings and toppings.
For Chef Dennis Hipolito, who loved the ensaymada his lola made during his childhood days, what works is the combination of ensaymada and babka. The latter is a sweet bread characterized by swirls of chocolate filling. And so he experimented on combining both breads in a single creation, and the result is what he calls EnsayBabka. It is actually a fluffy ensaymada which, when you cut into it, reveals rich chocolate swirls characteristic of a babka and is laden with a fruity, buttery caramel sauce spiked with a special blend of liquors and spirits.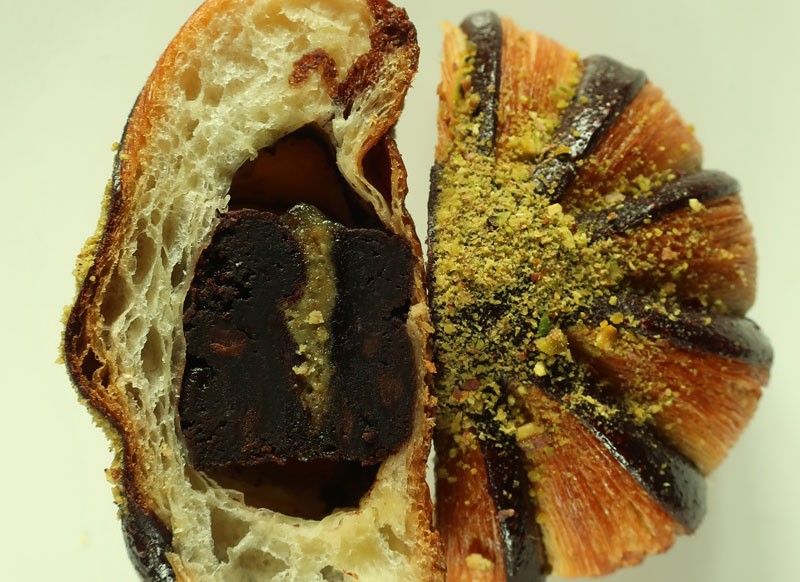 Masa Madre's Brownie Croissant
Then there are the Croloaf (croissant in the form of a loaf), Turon Croissant, and Brownie Croissant of Masa Madre Bakehouse's Chef Kris Edison Tan capping the year 2022 and continuing on in 2023 with delicious "hybrid" breads.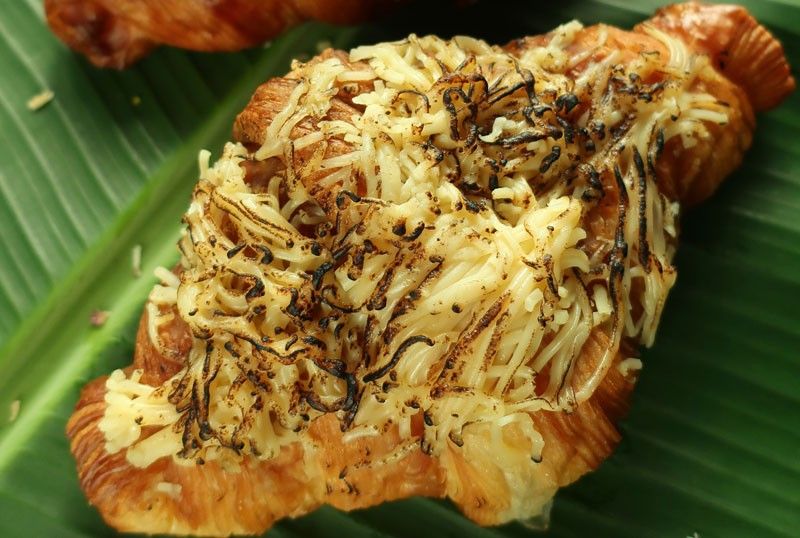 Masa Madre's Bibingka Croissant
*****
Credit belongs to : www.philstar.com