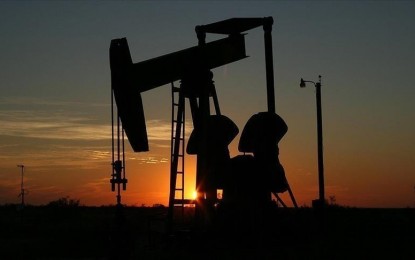 ANKARA – Oil prices climbed on Monday as Saudi Arabia's decision to raise crude prices for its sales in July increased supply concerns although the OPEC+ group pledged a limited output boost.
International benchmark Brent crude was trading at USD120.38 per barrel at 0640GMT for a 0.55 percent increase after closing the previous session at USD119.72 a barrel.
American benchmark West Texas Intermediate was at USD119.53 per barrel at the same time for a 0.55 percent gain after the previous session closed at USD118.87 a barrel.
Saudi Arabia, the world's top oil exporter, raised the oil prices for its Asian customers as several economies in the region removed coronavirus restrictions, putting supply pressure on prices amid a boosting demand in the region versus limited supply.
Saudi Arabia's decision came after the 23-member OPEC+ group agreed to increase its oil supply by around 50 percent from July, pushing the Brent oil price over USD120 a barrel.
On Thursday, OPEC+ ministers decided to add 648,000 barrels of oil per day to the market in July and August, up from 432,000 in recent months.
Relieving supply concerns, Iraq said on Friday that its oil production would reach 4.58 million barrels daily in July and August.
The country's economy is heavily dependent on crude oil exports, which provide more than 90 percent of the country's revenue.
The lack of supply comes as the market faces strong demand across most major regions, Australia and New Zealand Banking Group (ANZ) commodity strategist Daniel Hynes said in an e-mailed note.
He stressed that the driving season in the US kicked off strongly with travel on national roads back above 2019 levels.
"Gasoline futures in the US hit a record high of USD4.19/gallon. The market is also facing a rebound in demand in China," he added. (Anadolu)
*****
Credit belongs to : www.pna.gov.ph