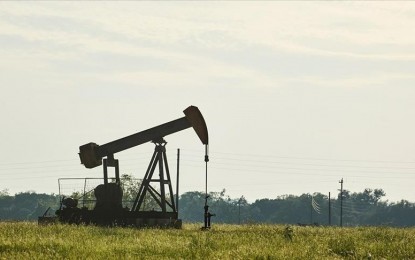 ANKARA – Oil prices dropped on Friday over easing supply worries on news that European Union (EU) sanctions will exclude the Russian oil sector, oil flow via the Caspian Pipeline Consortium (CPC) will partially resume, and the United States (US) will release more oil from its emergency storages if required.
International benchmark Brent crude was trading at $118.74 per barrel at 0724 GMT for a 0.24 percent decrease after closing the previous session at $119.03 a barrel.
American benchmark West Texas Intermediate (WTI) was at $111.92 per barrel at the same time for a 0.37 percent loss after the previous close at $112.34 a barrel.
As developments from the Russia-Ukraine war remain central to the global oil market, prices declined by $6 a barrel during Thursday's volatile trading after fresh sanctions on Russia by the US and EU excluded Russian oil and gas exports.
G7 countries, meanwhile, called on oil and gas producing countries to act in a responsible manner and increase deliveries to international markets, noting that OPEC producers have a key role to play.
In retaliation, Russia said on Thursday it is considering local currencies or Bitcoin as payment for its oil and gas exports.
Prices came under tight market pressure and hit $120 a barrel on Wednesday over reports that oil exports from Russia and Kazakhstan via the Caspian Pipeline Consortium (CPC) from the Black Sea would halt for one and a half months.
However, CPC on Thursday said the pipeline would partially resume oil loadings following a successful inspection.
Prices eased further after US energy secretary Jennifer Granholm said the release of more oil from emergency storage is possible. (Anadolu)
*****
Credit belongs to : www.pna.gov.ph