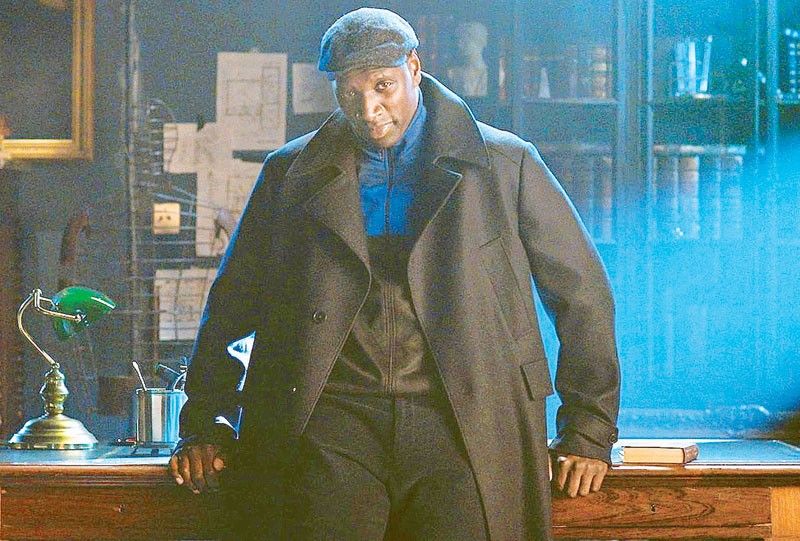 MANILA, Philippines — I was robbed! Of precious sleep, that is, as I just couldn't help binge-watching all five episodes of the new season (Part 2) of Lupin, which premiered June 11 on Netflix.
Finally, after months of impatiently waiting on the edge of our seats, we're thrilled to welcome back Omar Sy (the tres charmant, award-winning French comedian/action star), who plays Assane Diop, in yet another arresting performance inspired by the character of Arsene Lupin, the legendary, charismatic thief of all time.
To the legions of Lupin fans out there (in the US, Lupin ranked as the third most-watched series on Netflix, quite a feat for a French flick): If you think Part 1 was exhilarating (a cliffhanger with a French twist), you'll have many more heartstopping, stolen moments with Assane Diop in Part 2. Oui, merci beaucoup!
And hear this, straight from Omar's mouth: "We can't hide anything from you. Part 3 is confirmed! It's a double gift for us to receive this news on the day of the publication of Season 2."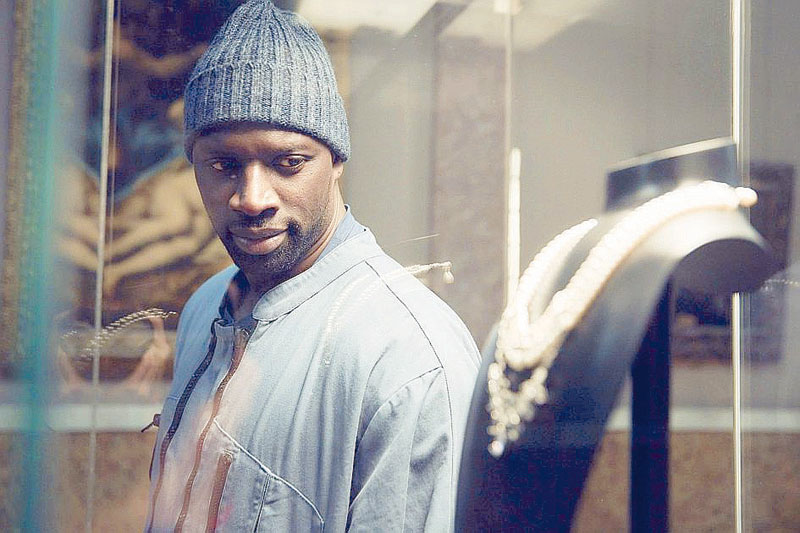 Season 3 in June 2022?
Filming of Season 3 has not started, but the cameras should start rolling by late summer or early fall. Expect Season 3 of Lupin on your Netflix by June to July 2022, probably all of five episodes again. Fret not because Netflix will surely keep Lupin fans in the loop!
If you're asking who Lupin is, you're probably not French. Omar Sy, born on Jan. 20, 1978 in Trappes, France, says, "Lupin is so French (as French as soufflé) you cannot grow up in France and not know who he is."
Now, you know who he is! But did you know that French author Maurice Leblanc, who created Arsene Lupin circa 1905, wrote over 20 books about him? And that this burglar is such a gentleman with impeccable manners and fashion taste that he steals not just jewels but women's hearts, too?
Arsene Lupin lives through his modern-day incarnation in Assane Diop, whose character was created by George Kay and Francois Uzan. Assane, the most wanted man in France, is a Parisian who breathes and lives all the characteristics of master of disguise Lupin, and uses all the tricks and schemes in Lupin books to avenge his unjustly accused father, Babakar Diop (played by Fargass Assande), whom he lost when he was just a teen. Brushing up on the art of make-believe makeup, Assane, like Lupin, could morph into any character he wanted, which was what Omar Sy really wanted when he took on the role.
James Bond with a French accent
Lupin has made Omar Sy such a sensation that he's highly touted as the French James Bond (Bond with a French accent?).
So, shall we get into the pulse-racing action? Part 2 picks up where Part 1 left off, that is at the scenic seaside town of Etretat, where Assane took his son Raoul (played by Etan Simon) and Claire (played by Ludivine Sagnier), his childhood sweetheart and Raoul's mom, to celebrate Raoul's birthday, which also happened to be the birthday of Maurice Leblanc. For his birthday gift, Raoul received from his father a new edition of the Lupin book.
Twenty-five years ago, Assane also got a Lupin book from his father. And so, the legacy continues, and Assane's love for Lupin has certainly rubbed off on Raoul.
At the heart of Lupin is Paris, the City of Light, that seems to leap out of a postcard. As we follow Assane from one suspenseful scene to another, our eyes are also riveted to the sights of Paris. There's the Louvre Museum where, for the first time in film history, a Ferrari goes crashing through its glass pyramid. Then there are the Arc de Triomphe, Les Puces flea market, Jardin du Luxembourg, and the Pont des Arts footbridge, where Assane says goodbye to Raoul and Claire for the last time (in Part 2).
An interesting "footnote": Oh my, doesn't Omar/Assane rock in Air Jordan sneakers! It is rumored that Omar Sy has more pairs of Michael Jordan than Michael Jordan himself.
A concert and a confession
Highlight of Part 2 is the Pellegrini Foundation's fundraising concert, which was really intended by Hubert Pellegrini (played by 66-year-old Herve Pierre) to benefit his offshore accounts. But the scheming Pellegrini is outschemed and blindsided by Assane and Benjamin (played by Antoine Gouy) who, early on, hired a punk-turned-"financial expert" to work for Pellegrini, specifically for the foundation's concert. They named him Philippe Courbet whose "methods are questionable, but he likes making rich people richer." With their plan neatly in place, Assane manages to sneak himself into one of the big trunks (yes, all six feet of him) containing the computers that would divert the concert donations to Pellegrini's account, which, of course, did not happen.
Mission accomplished: Assane makes Pellegrini confess to his crimes, which he records on his watch and sends to officer Guedira.
The reverberating sound from the French Symphony Orchestra provides the perfect background music as Assane makes his escape without missing a note. Pellegrini's men are now positioned all over the Chatelet, site of the concert. Nearly getting caught at one point, Assane executes an exquisite exit. But then, after taking off his disguise, he's again chased after until he jumps into a speedboat and finally loses his chasers.
Where is the real necklace?
Flashback to Part 1: Let's not forget the necklace that's central to this story. Glammed up as a wealthy art aficionado, Assane Diop plans to steal Marie Antoinette's necklace to be auctioned off at the Louvre Museum, where this priceless piece of French history is on display. Is this based on a real story? They say that the necklace really went missing in the 18th century. The much-hated Marie Antoinette, the last queen of France, did not just lose her diamond necklace, she also lost her neck at the guillotine.
Actually, the necklace Assane stole from the Louvre turned out to be a duplicate (which he replaced with another duplicate, crafted by his childhood buddy Benjamin, an art boutique owner). Did Hubert Pellegrini have a fake necklace in his possession? In one of the early episodes of Part 1, Pellegrini purposely hired Assane's father Babakar to frame him for stealing the necklace so Pellegrini could collect the insurance money.
When Assane tells Benjamin to leave his place as he's no longer safe there, Ben retrieves a necklace from his locker which looks like Marie Antoinette's.
We're hoping Season 3 could shed light on where the real necklace is.
Now that Hubert Pellegrini and his enabler, inspector-turned-police commissioner Gabriel Dumont, are in prison, is this the final end for partners-in-crime Pellegrini and Dumont? But knowing Pellegrini's cunning and connections, he may yet escape from prison and take revenge on Assane. That could spell real trouble for Assane, but knowing Assane, he'd be able to escape from any scrape he might get himself into.
The return of Pellegrini
Spoiler alert: Hubert Pellegrini will return in Season 3 if he escapes from prison. All characters will reprise their roles and there will be new characters as well. We definitely want to see more of young police officer Youssef Guedira (played by 34-year-old Sofiane Guerrab), who's as passionate a Lupin lover as Assane is. Guided by the Lupin methodology, will Guedira be the one to trace the whereabouts of the fugitive Assane? The best of luck to you, Guedira!
Some fans want to see, in Season 3, the Assane-Juliette love angle developed. I don't know what Raoul will say to that. But what Claire says to Assane's goodbye in the final scene of Part 2 may hint at a rekindling of the relationship between the two. Assane: "I need to leave. For you." Claire: "We can't lose you, Assane."
In the poignant final scene, Assane, Claire and Raoul hug each other tight, as if never letting go, as they stand in the darkness on the footbridge of Pont des Arts. Fourteen years ago, on this romantic bridge that crosses the River Seine, Assane told a lovely pregnant Claire that their son would be named Raoul.
Before disappearing in a speedboat on the Seine, Assane tenderly assures Raoul and Claire, "I'll be back! You won't see me, but I'll be watching. I love you both."
To steal Assane's words: We'll be watching when Season 3 comes around!
*****
Credit belongs to : www.philstar.com