Got to believe in magic as iconic director Peque Gallaga did all his life, creating magical movies to satisfy the child in him even as he was coming up with such adult heavies as Oro, Plata, Mata (1982), Scorpio Nights (1985) and Unfaithful Wife (1986). There's the Gallaga Trilogy; the first, Magic Temple (produced by Star Cinema), was in 1996, followed by Magic Kingdom (Ang Alamat ng Damortis) in 1997 and capped by Magikland, produced by former Negros Rep. Albee Benitez's Brightlight Productions for this month's (first-ever virtual) Metro Manila Film Festival (MMFF).
The films are calculated to thrill the young and young-at-heart, especially during this time when they need something light and breezy to lift their spirit. The first two Magic films were also MMFF staple fare and Peque left strict instructions that Magikland should adhere to its "tradition."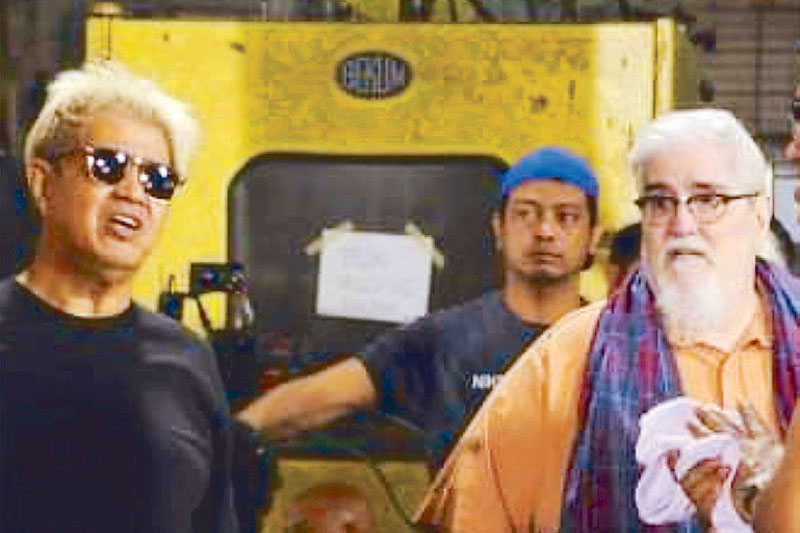 Peque and Magikland co-producer Lore Reyes
"Peque had certain requirements," said Lore Reyes who co-produced the movie with Peque (and Rey Bancud) for Brightlight. "He reminded the scriptwriter that the story should start on Christmas Eve when four kids (played by Miggs Cuaderno, Princess Barbara, Joshua Eugenio and Elijah Alejo) meet up after playing the Magikland mobile app, with their reunion creating a magical phenomenon that opens up a portal that transports them to the magical world of Magikland. Thus, the film is the perfect entertainment for Christmas."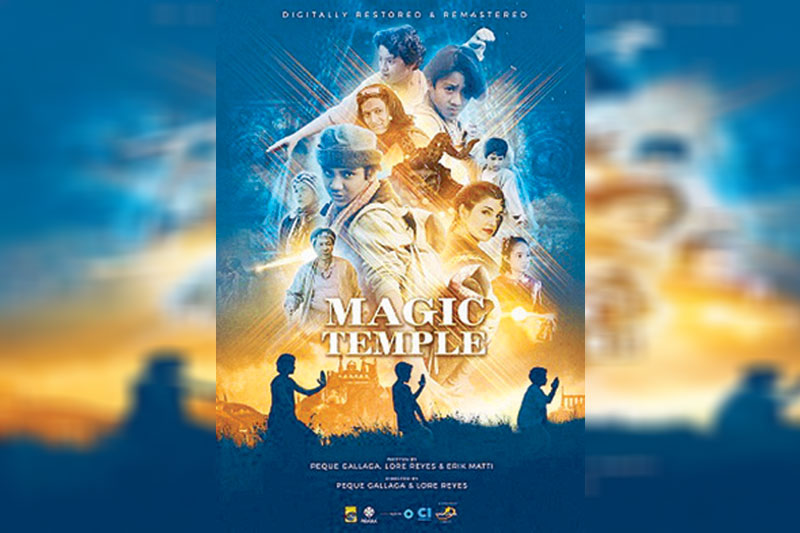 Like Magic Temple, Magikland stars mostly kiddie newcomers and Magic Kingdom already known stars including Ramon Christopher, Maricel Laxa, Mark Gil and William Martinez, introducing a newcomer named Anne Curtis. Featured in all three films is Jun Urbano (with Bibeth Orteza as the adult stars in the cast, plus other name stars doing cameos).
Directed by Christian Acuna, Magikland started shooting three years ago and was finished in five months.
"Kids who are fond of video games can easily relate to the movie," assured Christian. "The whole story happens in 24 hours, so many things happen on Christmas Eve before the kids return from Magikland."
"Sayang lang because Peque didn't see the final cut," said Lore, "although he saw the director's cut, minus the additional special effects. But Peque was part of the casting, together with Christian and me. The kids were handpicked according to the requirements of the roles."
Our group (Pat-P, Gorgy Rula, Nickie Wang and Lolit Solis, led by Albee's former trusted lady Tet de Joya) visited Magikland the Theme Park in the outskirts of Bacolod City last February, three months before Peque passed away. He was ailing and we refrained from disturbing him. But he did grant Funfare an e-mail interview. Magikland is Albee's brainchild.
"Magikland is a place of fantasy existing in a video game for iPhones," explained Peque. "The inspiration is from Pokemon the game. The attraction to the game is for the gamers to get the highest points in order to save Magikland from an evil dictator. When the four winners meet, they are transported to Magikland which is, indeed, in mortal danger."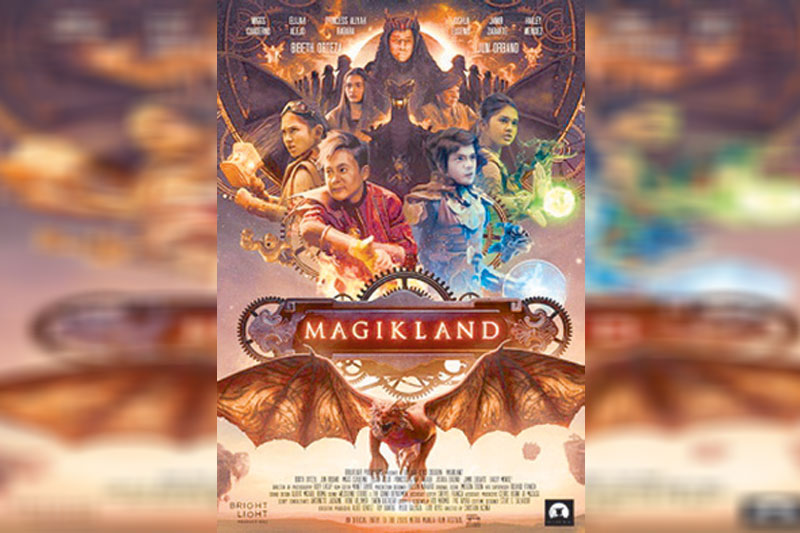 It was the theme park that inspired the movie and vice-versa.
"When the originators got together," Peque recalled, "I didn't know why I was called to attend the meeting. Everybody knew that I was rotten in business. 'Yon pala, after studying the business models, we found out that theme parks (Disneyland and Enchanted Kingdom) started after (they) had decided on a theme. A theme park runs on a theme. The head at that time, two years ago, was Rey Bancud and he was clear that he wanted Magikland to be a totally-Pinoy fantasyland, so I worked on that angle which involved Negros myths. The rest, we created by making up characters, gods and fantasy creatures that inhabit this world. So as you can see, the theme dictates the nature of the experience. The theme park inspired the movie and the movie, in turn, inspired the theme park."
(Reminder: To watch Magikland and the nine other MMFF entries, refer to UPSTREAM.ph, the official streaming app. For details, check yesterday›s Funfare on philstar.com.)
(E-mail reactions at rickylophilstar@gmail.com. For more updates, photos and videos, visit www.philstar.com/funfare or follow me on Instagram @therealrickylo.)
Credits belong to : www.philstar.com