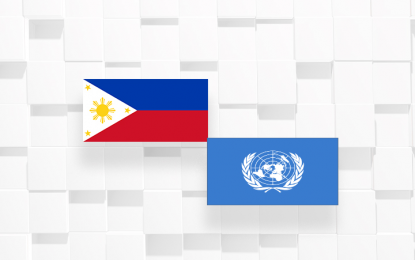 GENEVA – Philippine Permanent Representative to the United Nations and other international organizations in Geneva Ambassador Evan P. Garcia highlighted the Philippines' commitment to the Global Compact on Migration (GCM) at an annual meeting of the UN Migration Network held virtually on December 16.
Garcia noted that the Philippines has mainstreamed the GCM into the Philippine Development Plan 2016-2021, which includes a new chapter on international migration and development.
This new chapter is closely aligned with the objectives of the GCM, an international document under which member-states commit to cooperate internationally to protect migrants worldwide.
"For the Philippines, the focus remains on pathways for regular migration; decent work and ethical recruitment; labor mobility and combating trafficking in persons; and strengthening international cooperation and partnerships for safe, orderly and regular migration," Garcia said.
Garcia mentioned that the Philippines "is heartened with recent developments in the Middle East, where attitudes to policies that inhibit labor market mobility and fair migration, such as the kafala system, are softening."
The Philippines has been campaigning against the Kafala scheme – a sponsorship system that monitors and restricts the movement of migrants – and has welcomed the recent decision by Saudi Arabia to abolish it.
Garcia expressed the hope that the easing of these restrictions would "trickle down to the domestic labor sector, which is the most vulnerable."
The envoy reiterated the Philippines' call for the protection of migrant workers amidst vulnerabilities arising from the Covid-19 pandemic and emphasized that migration status should not be seen as a factor in the vaccine intervention programs that are now being rolled out in western countries.
"None are safe until all are safe," he said.
Garcia, who serves as Chair of the International Organization for Migration (IOM) Council Bureau, also congratulated the Philippine country-team of the International Organization for Migration (IOM), the International Labor Organization (ILO), and UN Women for submitting the Bridging Recruitment to Reintegration in Migration Governance (BRIDGE), one of the six pilot projects funded through the Migration Multi-Partner Trust Fund.
Crafted with the support of the Philippine Departments of Foreign Affairs (DFA), Labor and Employment (DOLE), and Trade and Industry (DTI), along with civil society groups such as Migrant Forum Asia, BRIDGE seeks to "equip and strengthen the approach by government and civil society towards effective reintegration frameworks and services, tailored to Covid-19 context, mindful of its particular impacts on women and men migrants."
The program was launched in a virtual ceremony keynoted by Foreign Secretary Teodoro L. Locsin Jr. (PR)
Credit belongs to : www.pna.gov.ph