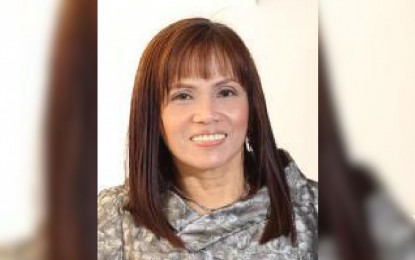 MANILA – The rates of treasury bills (T-bills) mostly rose Monday but demand remained high.
National Treasurer Rosalia de Leon attributed the strong buying interest to risk aversion.
The average rate of the 91-day paper increased to 1.295 percent and the 182-day T-bill's to 1.646 percent but the rate of the 364-day paper decreased to 1.912 percent.
These were at 1.269 percent, 1.609 percent, and 1.926 percent for the three and six-month papers and the one-year paper during the auction last March 29.
All of the tenors were oversubscribed and fully awarded.
The Bureau of the Treasury (BTr) offered the three-month T-bill for PHP5 billion and bids reached PHP12.65 billion.
Tenders for the six-month paper amounted to PHP16.712 billion, more than twice the PHP8-billion offer.
Bids for the 364-day T-bill reached PHP38.126 billion, more than three times the PHP12-billion offer.
The BTr reoffered the one-year paper over the tap facility for PHP5 billion.
"Risk aversion drove strong buying interest on haven assets particularly on (the) front end with inflation print seen (the) same as last month," de Leon told journalists in a Viber message.
The rate of price increases last February surged to 4.7 percent from the previous month's 4.2 percent.
The domestic inflation rate has been rising since the last quarter of 2020 and even surpassed the government's 2-4 percent target band last January, a situation that authorities point to the impact of supply constraints on some food items like pork, which was traced to the African swine fever (ASF) and the rise of oil prices in the international market.
For March 2021, the Bangko Sentra ng Pilipinas (BSP) forecasts inflation to stay within 4.2 to 5 percent.
The elevated inflation rate has been traced as among the main culprits in the rise of government debt papers in recent weeks.
De Leon said this factor remains a concern among investors.
"For this reason, (they) prefer to stay in the short end," she added, referring to investors' preference for the 91-day and 182-day paper during Monday's T-bill auction. (PNA)
*****
Credit belongs to : www.pna.gov.ph