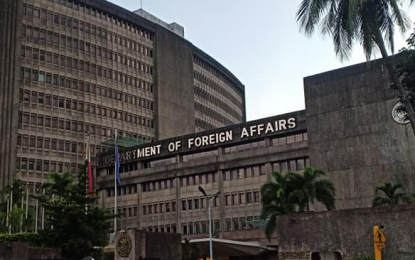 MANILA – The Philippine Space Agency (PhilSA) is scheduled to sign a memorandum of understanding (MOU) on space cooperation with the United Nations, the Department of Foreign Affairs (DFA) said Tuesday.
The MOU with the UN Office for Outer Space Affairs (UNOOSA) will be signed on June 4 at the margins of the ongoing 60th Session of the Legal Subcommittee of the UN Committee on the Peaceful Uses of Outer Space (UNCOPUOS).
According to DFA, this will be the first international agreement that PhilSA will conclude with a bilateral partner, following its creation in 2019.
Through the MOU, PhilSA and UNOOSA will introduce capacity-building activities to enhance space science and technology for socio-economic development and collaborate on the use of space-based information for disaster risk reduction and emergency response.
Together, the two will also expand collaboration on international space law and joint public awareness and education outreach.
PhilSA Director General Joel Joseph Marciano, Jr. said the MOU is an "important step" for the country as it continues to build the local space ecosystem and cascade the benefits of space science, technology, and applications to society.
"It further signifies our desire to contribute more actively within the community of nations committed to the peaceful uses of outer space," he said.
Marciano and UNOOSA Director Simonetta de Pippo will sign the landmark agreement in a virtual signing ceremony to be held simultaneously in Manila, Philippines, and Vienna, Austria. (PNA)
*****
Credit belongs to : www.pna.gov.ph