Win some, lose some.
It's at once a sad and happy homecoming for Pinky de Leon who arrived second week of December last year and is going back to the States tomorrow (Feb. 2).
Sad because she missed her mom, LVN icon Liliia Dizon, who died in June last year, only a month after she lost her husband, Roy Tom Coyle, both to cancer. Lilia was 90 and Roy was 79.
Happy because she was greeted with the good news that her son Tomas Aguirre and his wife are the new parents of twins, Pinky's first grandchildren.
"Dalawa ang nawala, dalawa ang dumating," Pinky told Funfare. "God is good. He took two and He gave us two."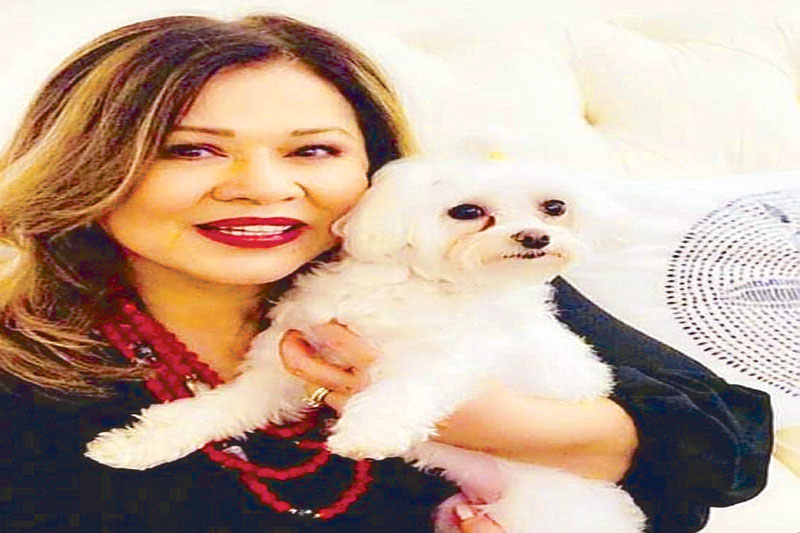 Since she migrated to the States in 2006 (after doing a GMA soap with Regine Velasquez), Pinky had been visiting her mom and her brother Christopher every year.
"When I came home in 2019, my mom was already sick. I knew that it would be the last time I was talking to her. She was diagnosed with cancer, not just one but three types. Matibay ang Mommy namin," she added, "Hudyo kasi, eh. She was Jewish." (Lilia's real name was Claire Strauss, that's why Pinky uses Eleanor Strauss in her Messenger account instead of Eleanor de Leon. Her dad was LVN actor Gil de Leon.)
"Roy was diagnosed with leukemia. It was so sudden, so unexpected. He was very strong, very healthy. He ate only fish and vegetables. He underwent chemotherapy and after six months, he had remission. He believed that he was healed and he didn't want to undergo more chemo sessions. Matindi 'yon, a combination of chemo and blood transfusion."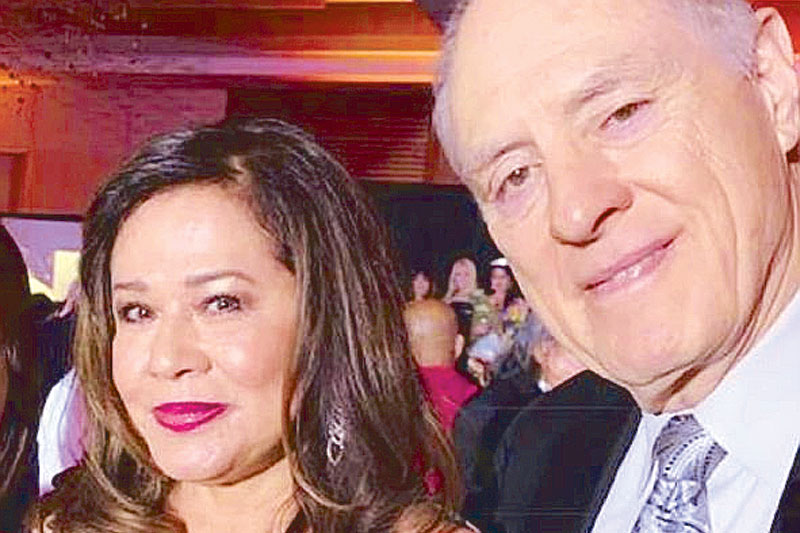 My friend immigration lawyer Jemela Nettles and I met Pinky and Roy in 2011 at a birthday party hosted by Djonna Garcia (remember the Villar Records artist and contract star of Nepomuceno Productions launched in Ang Larawan ni Melissa in the late '60s?).
"We met in church," Pinky told us. "We were two right people meeting at the right time. I was free and so was he. He had been single for 18 years. He didn't know until much later that I was an actress and a singer. I told him that I loved to sing."
A divorcee, Roy had three children (one of them, a Korean, was adopted) and Pinky has three (two from her first husband and a daughter from a past relationship. Tomas is the youngest).
"It's painful to lose your husband, ang sakit-sakit," admitted Pinky. "We were together for 14 years. We got married in 2007, a year after I arrived in the US. He was the love of my life. Walang katumbas (beyond compare)."
During her current visit, Pinky has been touching base with old friends (Ali Sotto among them) who would see her at Christopher and wife Sandy Andolong's home for chika-chika, laughing and reminiscing over meals.
"At first, I stayed with Tomas' family and then I moved to Christopher's place for bonding."
With Roy gone, Pinky now lives alone in their home in Orange County, California.
"I love my life there. Tahimik. I live in a very good place, very safe. I don't work anymore. Simple lang ang buhay ko pero masaya. I have a good support system. I have friends who drop by almost every day."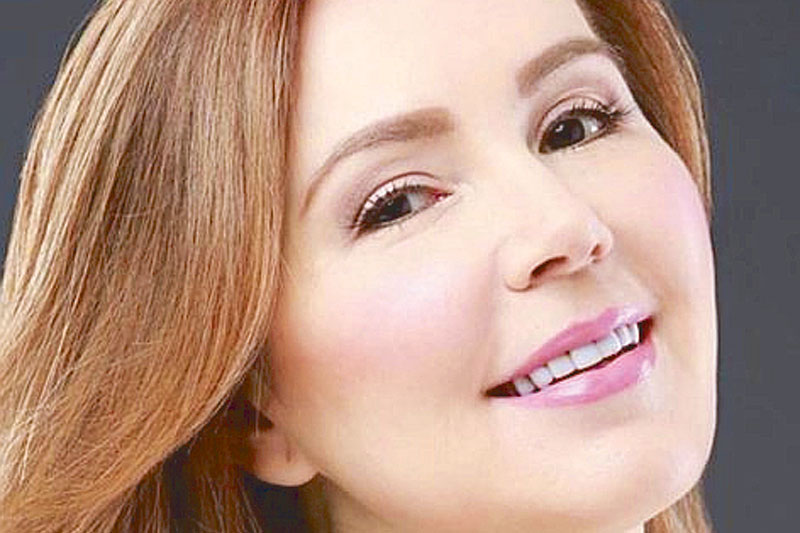 Former Tacloban City Mayor and new Viva artist Cristina 'Kring- Kring' Gonzales-Romualdez: Long overdue showbiz comeback
Cristina: Is she done with politics?
After serving three terms (nine years) as councilor and then one term (three years) as mayor of Tacloban City, is Cristina Gonzales-Romualdez done with politics?
"You know, in showbiz and in politics you don't say I'm done. Walang nagsasabing tapos na ako dyan. You don't know what will happen in 2022."
That was what Cristina (still Kring-Kring to friends) told Funfare during a Zoom interview last Friday, three days after she signed an exclusive contract with the Viva Artists Agency (VAA) which is also the home company of her singer-daughter Sofia.
Cristina's comeback is actually long overdue, put on hold while she was serving her constituents. During her 12-year stint in government (succeeded by her husband, Alfred Romualdez), Cristina put up a house for abused women and abandoned children, and livelihood projects. She did more.
"I am now based in Manila and I want to keep busy."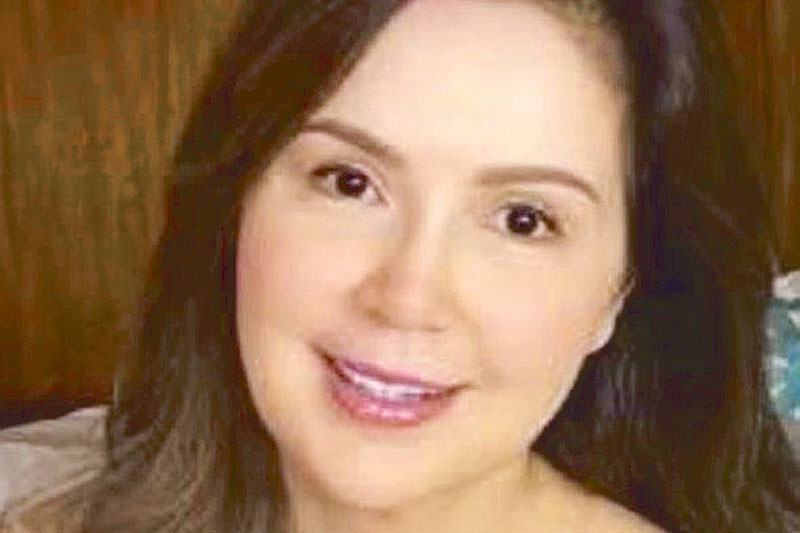 It's Sofia who is running her mom's beauty salon in Tacloban while her younger sister, Diana, keeps Cristina company in their Greenhills home.
Noted for her sunshiny disposition, Cristina follows a simple rule: "Eat healthy, eat right and maintain a positive mindset. I don't let problems get me down. Otherwise, ma-i-stress ka lang. Stress is bad. Nakakatanda 'yon. How do I deal with stress? I divert it by thinking of happy times and surrounding myself with happy people."
As a Viva artist, Cristina wants to do any project, whether movies, TV shows or recording a song (with Sofia, why not?).
"Maybe I can do comedy. I don't mind playing mother to a beauty queen. Of course, I can no longer do the roles that I did when I was younger. Hindi na bagay sa edad ko, di ba?"
(E-mail reactions at rickylophilstar@gmail.com. For more updates, photos and videos, visit www.philstar.com/funfare or follow me on Instagram @therealrickylo.)
Credits belong to : www.philstar.com