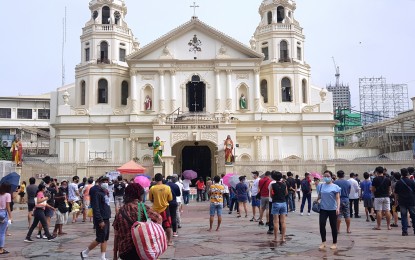 MANILA – Cardinal Luis Antonio Tagle, prefect of the Congregation for the Evangelization of Peoples, urged members of the clergy and the faithful to make their places of ministry into a home.
"Let us transform our parishes, our schools, our Catholic hospitals, and all the places that we are serving into a home," he said in an article posted on the Catholic Bishops' Conference of the Philippines (CBCP) news website Wednesday.
In an environment where everyone feels is treated like family, Tagle said people will look forward to going to parishes "instead of running away".
"Instead of considering the religious services as an added burden, they look forward to being part of a family celebration," the cardinal said.
The former Manila archbishop added that while institutionalization and having structures are necessary, the challenge is how to maintain the experience of being "a family of God".
"Instead of running away from monsignor, they dream of monsignor because they see the face of the loving, compassionate father in him," he added.
Tagle made the statement in his homily during Mass for the Feast of the Holy Family at the Pontifical Filipino College in Rome, Italy on Dec. 27.
He has been serving the Vatican post since February after Pope Francis appointed him in November 2019. (PNA)
Credit belongs to : www.pna.gov.ph