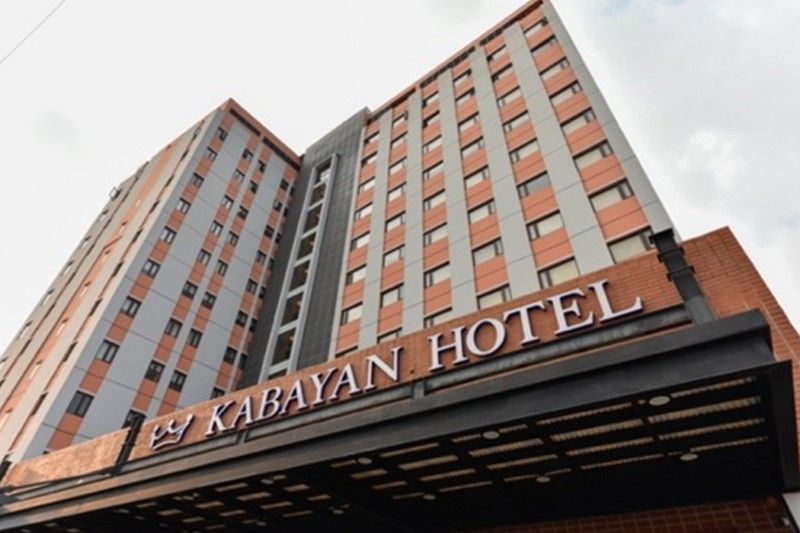 MANILA, Philippines — Strategic location. It is one of the reasons why Kabayan Hotel has over the past few years become a favorite among overseas Filipino workers (OFWs).
It stands in a strategic corner of the busy EDSA Pasay area and thus offers convenience and ease of access to airports, government offices, employment agencies, and allied services.
Staying here right before a flight is such great assurance that OFWs will make it to the airport in time, and booking a room here as their first stop upon their arrival assures them of a relaxed and comfortable stay before making that long journey back home.
Now, Kabayan Hotel extends its facilities and services further as it expands to a new building situated only a few meters from the original hotel structure, thus providing more accommodations and services for more customers to enjoy.
The new property exudes Filipino hospitality, as it is furnished with modern Filipiniana touches. The revolving door in front welcomes guests to a spacious lobby where they are treated to a convenient check-in. Filipino artworks dot the common areas of the hotel and highlights local craftsmanship using materials such as hardwood, piña embroidery, and mother of pearl inlays.
This design element extends to the rooms, which combine comfort and function and amenities fit for the budget-conscious traveler to provide them with restful accommodations, particularly for kababayans, at every stage of their journey — to a foreign land to try their luck, or back home for a short stay and bonding with the family.
Rooms, which fit different budgets, include Pad Premium, Superior, Team, Standard, Pads, Flats, Dormitories, and Kapsule Beds. The new hotel building offers well-appointed suites —Pad, Mabuhay, and Kabayan suite categories — for kababayans who require more space and convenience for the type of staycation that they have in mind. These rooms are so spacious that they can comfortably accommodate families who want time to bond and create new memories together as they relax in the heart of the metro, where major malls and entertainment centers are so conveniently near.
For food, the hotel's Salo restaurant already offers Filipino favorites served family-style, with best-sellers such as Crispy Pata, Kare-Kare, and Beef Mechado. For merienda, it has a buffet of traditional dishes, such as Arroz Caldo, Ginataang Mais, and Garlic Sotanghon, including street food like fishballs and kikiam. The merienda buffet, priced at P249 per person, is available from 2 to 5 p.m.
The new building has a Salo function room that can accommodate up to 150 guests and thus can be the venue for special milestones. A rooftop deck will soon be opened, and an elevated and guarded parking lot at the back is available for guests.
"Filipino hospitality is world-class and we take our mission to heart. We treat our guests like we treat our visitors at home. That is our service philosophy. We make sure they are comfortable, relaxed and well taken care of. With our new rooms and facilities, we are evolving from 'kasabayan naming kayo' to 'bagong kabayan para sa bagong makabayan,' as we continue to support our guests' journey to success," said hotel General Manager Raymund Aves.
*****
Credit belongs to : www.philstar.com