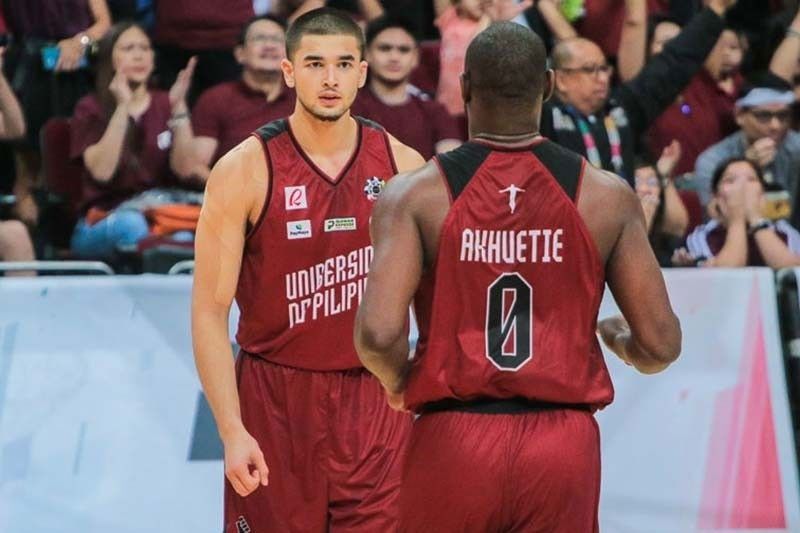 The UP Fighting Maroons' UAAP Season 82 campaign ended when they lost 65-68 to the UST Growling Tigers.
MANILA, Philippines — The resumption date of the next UAAP season is still up in the air but expect the reloaded University of the Philippines to go all out on its mission of ending a 34-year title drought.
Fueled by a heartbreaking Final Four exit in 2019, the Fighting Maroons pulled out all the stops to catch the biggest offseason recruits. However, the COVID-19 pandemic got in the way.
Season 83 got stalled, and no one knows when the league would restart.
Still, coach Bo Perasol and the Maroons are hoping to reap the fruits of the long offseason labor that saw them land NU's Carl Tamayo and Gerry Abadiano, Santo Tomas' CJ Cansino and Bismarck Lina, LSGH's Joel Cagulangan and CEU's Malick Diouf, among the few.
"We will do our best to abide with our positive outlook and make do with whatever will be given us in the coming year," Perasol told The STAR as UP longs for a coveted first UAAP crown since 1986.
"Together with all the additional personnel our program has acquired, we will be one in mind and spirit in doing whatever is necessary to finally win a championship," he said.
After calling off the remainder of Season 82 last summer, the UAAP called off the entire Season 83 this month due to health and safety concerns.
More than UP's championship aspirations, Perasol wishes for the pandemic to end – sooner than later.
"This year had been hard not only to us as a team but to the whole of humanity in general. Our team is just a very minute part of a whole that's trying to survive and be hopeful about what the future brings for all of us," he added.
Credit belongs to : www.philstar.com