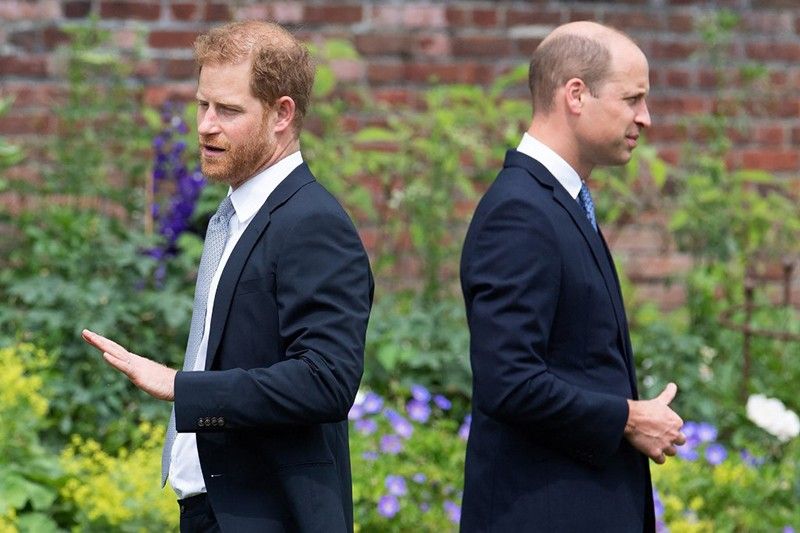 MANILA, Philippines — The rift between Prince Harry and the British royal family has grown even more distant following the publishing of the Duke of Sussex's autobiography "Spare."
In the autobiography, Harry wrote in eye-opening details about his relationship with his father King Charles III, his brother and Charles' heir Prince William, and the rest of his family, down to the nitty-gritty.
Harry has admitted to taking out half of the original content of the book out of concern he would not be forgiven for the remaining details, but the backlash against the Duke has nonetheless been scathing.
While Harry has claimed he did not intend to damage the reputation of the royal family, many have concluded reconciliation between parties may be far from the table.
Relationship expert Valon Asani from social platform Dua has listed down several tips to mend family relationships, and linked them to the ongoing royal discourse:
Acknowledging struggles
Asani says one of the hardest pills to swallow during fallout is accepting that the other party was wronged by one's actions, even without harmful intention, and acknowledging that shows empathy and understanding opens the door for communication.
Since departing Great Britain for the United States with his wife Meghan Markle, Harry has been open has his problems, some of which he feels originated from the royal family and touches on in "Spare" like childhood trauma and repressed emotions.
RELATED: Harry and the royal family: Reconciliation near impossible
An acknowledgment from Buckingham Palace would certainly be a huge step, and at the same time Harry should accept his family views the events differently and are valid views too.
Finding common ground
Asani suggests finding something to bond over is a good initial step to reconnecting, either an event or a shared interest.
Like acknowdedgment, having common ground can also build the foundation for communication.
Harry and Meghan have stepped away from performing royal duties, but still attend events close to their hearts such Harry and the Invictus Games, which can be an opportunity for the royal family.
Be the first to extend an olive branch
Taking the first step to mend a broken relationship is a sign of maturity and is a crucial objective step that has to be taken, even though it appears to be the hardest one.
For several individuals an olive branch comes in the way of letters, messages, a coffee meet-up, or a lunch/dinner date, upon which can offer parties insight about where everyone currently stands and where to head from there.
RELATED: Prince Harry says he left most damaging claims out of memoir
In the context of Harry and the royals, the Sussexes have been invited to Charles coronation in May 2023, which as an olive branch from the royal family should be a positive sign for Harry that he is not forgotten.
Respect boundaries
Even if parties are communication again, both must acknowledge that there are still some boundaries that cannot be crossed as the relationship continues its mending process.
Each party should set boundaries for themselves, respect those set by the other, and communicate on that front; the royal family already has an established level of privacy, so it is up to them and Harry if anything else must be set.
Don't rush
Fixing relationships is a process that really takes time and musn't be rushed, even though the prospect of resolution is joyous as it approaches.
Not everyone heals the same way, so it must be understood that parties may not want an immediate reconciliation but rather one that covers all broken ground.
It may take a while for the royal family to accept Harry and Meghan back into the fold, but given enough time the relationship can go back to a civil standard.
RELATED: Prince Harry faces growing criticism over memoir revelations
*****
Credit belongs to : www.philstar.com