MANILA, Philippines — Rising Korean stars are taking the lead in the strong ensemble cast of the monster-themed K-drama Sweet Home.
The 10-episode, VFX/SFX-powered series is a based on super popular webtoon of the same title and is directed by Lee Eung-bok, the hitmaker behind such K-dramas as Mr. Sunshine, Guardian: The Lonely and Great God, and Descendants of the Sun.
In Sweet Home, now streaming on Netflix, director Lee presents a dystopian society, where humans become monsters overnight according to their human desires or get killed by the monsters their family, friends and neighbors have transformed into.
This is the latest monster/zombie title we're seeing on Netflix after Kingdom 1 and 2 and The School Nurse Files. The main setting is the Green Home apartment complex where residents are trapped and surrounded by monsters or monsters-to-be, bringing out the many faces of humanity in their fight for survival.
Song Kang plays the main character Hyun-su, an 18-year-old student who experiences a tragedy before moving to Green Home. Reclusive and harboring dark thoughts, he initially wants to put an end to his life but instead finds the will to live as fellow residents pin their hopes on him. Song Kang was previously seen — but in very different roles — in Love Alarm and The Liar and His Love.
Meanwhile, Lee Do-hyun is Eun-hyeok, the caring older brother and bright med student who becomes the de facto leader of the Green Home survivors as they band together to deal with the monsters. Prior to Sweet Home, he was best-known for his breakout role in Hotel Del Luna. His other projects included Prison Playbook and Still 17.
Watch out for these young, rising K-drama stars if you haven't yet. Meantime, here's our recent virtual Q&A with them (conducted with the help of an interpreter) regarding the new action-thriller/sci-fi K-drama to binge-watch on Netflix.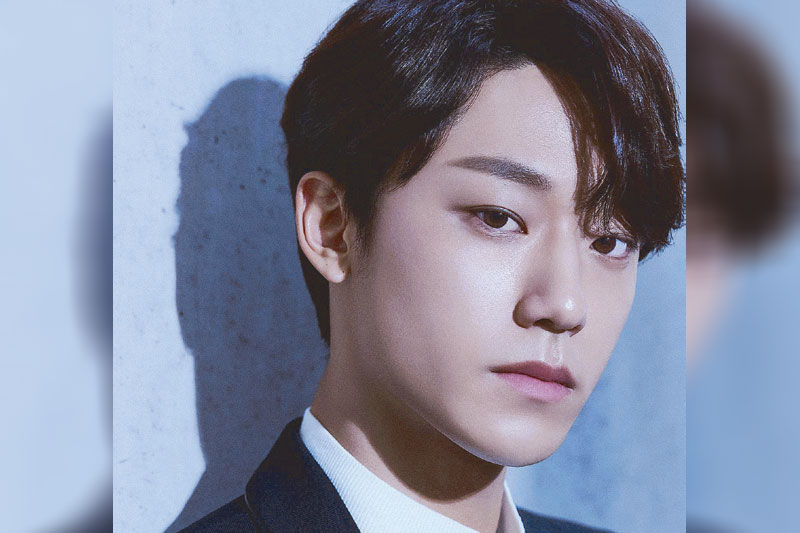 Do-hyun is Lee Eun-hyeok, the caring older brother and bright med student who becomes the de facto leader when the residents band together to find the monsters.
On why they were attracted to the project:
Song Kang: "So, I am a huge fan of the original webtoon. So, I was very excited to hear that I got the role. But I had to portray Hyun-su and also the hallucinating version of Hyun-su. So I put a lot of thought into this. But then I finally came to the conclusion that when expressing Hyun-so, I should live true to the most introverted side of me, the darkest inner self that I have within me. I tried to stick to that and express it as best as I could. In this series, I hope that you will look forward to those elements."
Lee Do-hyun: "Because I am a huge fan of the original webtoon, I was very curious to see the script. The webtoon was still on-going at the time, so I wanted to see how the story goes and wondered if the overall storyline would be the same as the webtoon. I was very excited when I received the script. I wanted to be in Sweet Home so bad that I showed my enthusiasm very strongly at the audition as well."
On the challenges of playing their characters:
Song Kang: "Hyun-su was wrapped in depressing thoughts after losing his family, but goes out into the world again when the monsters appear. He is an emotional character with drastic ups and downs, so I gave a lot of thoughts on how to set his emotions.
"I also had long talks with Director Lee on what kind of emotions Hyun-su has, the extent and depth of his feelings, and how to express them. The set for Hyun-su's room was very impactful and realistic, which helped me get fully absorbed into the character and feel like I was truly alone in this world. That is why I always got to the set 10 to 20 minutes prior to the shooting and immersed myself into it."
Lee Do-hyun: "Eun-hyeok is a cold-hearted, critical, brainy med student who lives in the Green Home. He's the leader, the mastermind of the plans… to help the people escape. I think, pretty much 70 percent, I matched (my character). At first, I tried to express and exude the emotions whenever we were shooting threatening, risky scenes and so forth. But the director said that Eun-hyeok should be rather calm and reserved with the emotions quite a bit. So, after that, I tried to keep my emotions inside and try and express them through my eyes."
On acting with the monsters:
Song Kang: "Because Sweet Home is my first genre series, I found everything so new and fun. I started practicing basic action moves at an action school whenever I had time two months before the shooting began. You never get to kill monsters with weapons in real life. I had fun the whole time I was shooting."
Lee Do-hyun: "I was totally amazed when I visited the shooting studio for the first time. All of the monsters left a lasting impression on me, because I have never seen anything like that before. The 'lotus root monster' was the first and also the most memorable monster I saw. It was amazing how the actor playing the monster performed so well even when he could not see very well. Also, the 'bloodsucking monster' was so real that I thought to myself 'that cannot be human.'"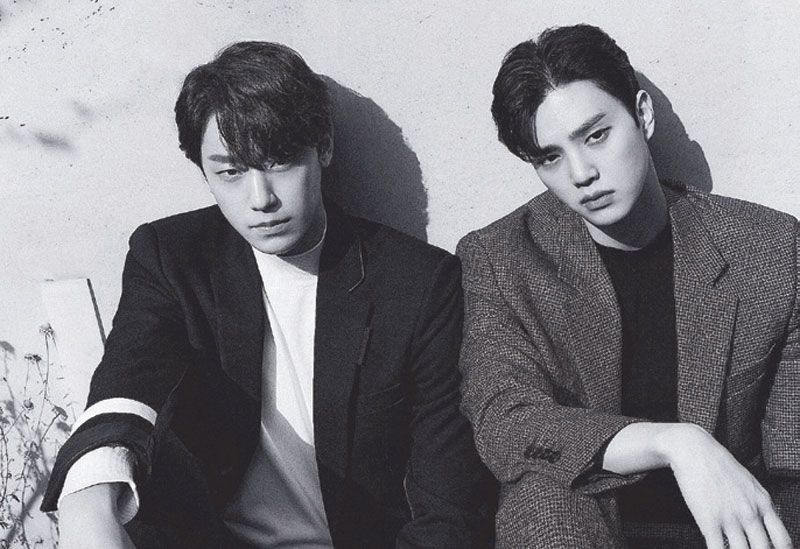 On working with the rest of the ensemble cast, many of whom are well-known, veteran stars:
Song Kang:"As far as working with the actors that are seniors, I was very nervous to be given the chance to work with them and appear on screen together. But they made me feel so, so comfortable and helped me a lot so it was really a great experience. "
Lee Do-hyun: "I was really comfortable actually working with the more experienced actors… because they led me so well, they guided me so well. And also, I think they just have that strength within them. So I was really thankful. And I want to say thanks to them for this opportunity.
"And I do also have a little bit of regret. Because my character kind of isolates himself from the rest of the people and he's always kind of in conflict with the other people, so to channel that side, at least when I was working on the character, I kind of tried deliberately not to be too close to the other cast members. And so that's something that I feel, you know, a little bit of regret toward. But all in all, I want to say that I was just very, very grateful and thankful for them."
Sweet Home also stars Lee Jin-uk (Voice S2), Lee Si-young (The Guardians), Kim Nam-hee (Mr. Sunshine), Ko Min-si (Love Alarm), Park Kyu-young (It's Okay to Not Be Okay) and Go Youn-jung (He Is Psychometric).
Credits belong to : www.philstar.com