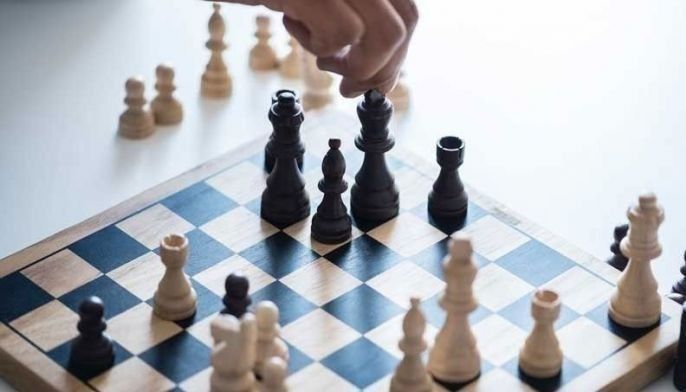 MANILA, Philippines – San Juan versus Camarines. North versus south. The leaders of each division, both with identical 10-1 records, will be pitted against each other Wednesday evening, June 8, when inter-division play commences in the Wesley So Cup of the Professional Chess Association of the Philippines.
While it is still too early to say this is a possible championship preview, it is perhaps best to characterize it as a game that will send a message to the entire league.
The San Juan Predators finished fourth in the PCAP's inaugural All Filipino Cup. Camarines, on the other hand, was seconds away from the title when an errant move saw the Laguna Heroes pounce on them and grab the championship.
You can say each team has something to prove.
The Predators are on a four-match win streak after losing to fellow northern power Caloocan. Camarines has rebounded from a shock loss to Lapu Lapu to launch their own five-match win skein. En route to that, they defeated the hitherto unbeaten Cordova Dutchess Dagami Warriors team.
San Juan has three of the Top 25 players in terms of wins at this point of the tourney with the first round played. GM Barbosa is ranked second with a 19-4-0 (wins-draws-losses) record followed WIM Fronda, who is sixth with a 16-2-4 slate and teammate IM de Guzman at seventh with his own 16-4-2 numbers.
Camarines finds four players in the Top 25. They are led by fourth-ranked Christian Mark Daluz (17-1-4), eighth placer WGM Marie Sebag (16-0-2), NM Ronald Llavanes at 20th (14-2-6), and GM Mark Paragua at 25th place (13-3-2).
The Predators are composed of its playing coach Hubert Estrella on Board 1 followed by Narquinden Reyes, WIM Jan Jodilyn Fronda, Ukranian import GM Viktor Moskalenko, Ricardo de Guzman, GM Oliver Barbosa, Michael Gotel, Narquingel Reyes, Narciso Gumila Jr., Gavin Lloyd Ong, Benjamin Esquejo and Shariz Ngo.
Camarines is bannered by GM Mark Paragua, Ellan Asuela, French WGM Marie Sebag, NM Carlo Lorena, Christian Mark Daluz, NM Ronald Llavanes, Virgen Gil Ruaya, Ezraline Alvarez, Raul Fernandez and Virgenie Ruaya.
San Juan versus Camarines will be the second match of the Wednesday double-header and can be streamed live on PCAP's Facebook page.
*****
Credit belongs to : www.philstar.com