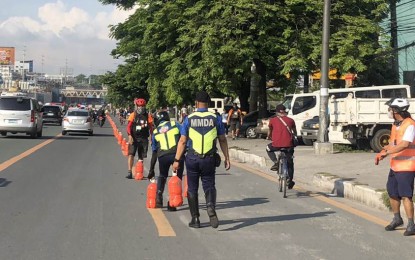 MANILA – The Supreme Court (SC) has reversed the conviction of a man found guilty for the death of an enforcer of the Metropolitan Manila Development Authority (MMDA) in 2014.
Mark Ian Libunao was acquitted by the SC's First Division as it cannot be proven by a lone witness that he caused the death of MMDA enforcer Sonny Acosta during an altercation along Edsa in Cubao on Dec. 18, 2014.
Five days later, Acosta died of injuries after he was dragged by the vehicle of Libunao, who was flagged down for using the bus lane.
In a 14-page resolution recently published online, the SC reversed the Court of Appeals ruling and said the identity of the driver behind the wheel had not been proved beyond reasonable doubt.
The court said it was highly improbable that the prosecution witness, bus barker Rommel Montipio, who was standing five feet away could have seen the driver of the vehicle "when the same was tinted and his position was oblique from the driver side of the car".
Another MMDA enforcer, Liberty Tongco, testified that she saw the victim apprehend a vehicle for illegally entering a lane reserved for the loading and unloading of buses.
She later saw the vehicle speed away and Acosta fell near the gutter.
The SC noted that Montipio described the driver seven days after the incident.
"Considering the doubt that is created in the identification of the Isuzu Sportivo, such doubt should be considered in favor of the appellant," the court said.
It added that "great care should be taken in considering the identification of the accused, especially when this identification is made by a sole witness and the judgment in the case totally depends on the reliability of the identification". (PNA)
*****
Credit belongs to : www.pna.gov.ph