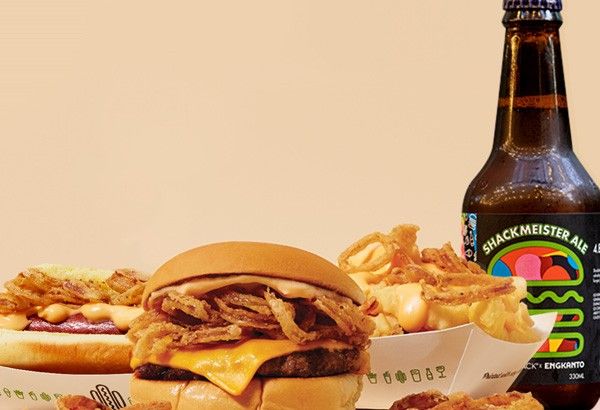 MANILA, Philippines — Weather forecast: Sunny with a high chance of burgers.
Shake Shack re-introduces its limited edition ShackMeister menu that brings together memories of lazy summer days and cozy nights over good old fashioned comfort food.
The brand's popular ShackMeister Burger is making a return to all Metro Manila Shacks starting April 16 for a limited time only. Originally conceptualized for a burger competition in the U.S in 2014, Shake Shack's ethos was simple: to bring the iconic pairing of burger and beer to life. Topping the classic ShackBurger, a 100% all-natural Angus beef cheeseburger (no added hormones or antibiotics), with crispy beer-marinated shallots and ShackSauce on a non-GMO potato bun, the ShackMeister Burger (P355) was born and ultimately bagged

the Judge's Choice for Best Burger at that time. It had an amazing run during its initial limited time offering in 2015 that Shake Shack brought it back again in 2020. Shackfans in Manila got their first taste in April 2022.
Complete that summer flavor with the ShackMeister Dog (P310) made with 100% all-natural beef hot dog and the ShackMeister Fries (P235), both topped with beer-marinated crispy shallots and cheese sauce. Amping up the crunch on the crispy beer-marinated shallots, the bitterness of the ShackMeister Ale married with the sweetness of the shallots make for a mouth-watering flavor profile.
Exclusively brewed for Shake Shack, the ShackMeister Ale is a perfect way to master the ShackMeister menu.
Biggest Philippine store
Seattle's Best Coffee has just marked a milestone recently when it opened its biggest store in the Philippines in the historic city of Kawit, Cavite.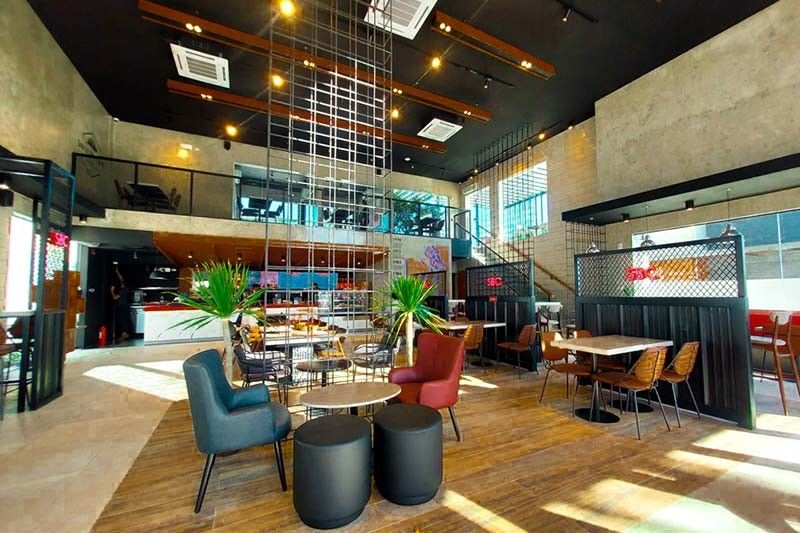 Located along Centennial Road, this new store is a two-story affair. It covers more than 1,000 square meters of floor area and has a seating capacity of over 100, thus making it the biggest store of the café chain in the country. The store has a bright, cozy and inviting atmosphere, thanks to its modern interiors and the wide spaces for guests to move about, both on the ground floor and the second floor, including the open area. Unlike other cafés, which are basically just a main dining area with corners, living room nooks with sofas and center tables, and other creative placements of tables and chairs, this Seattle's Best Coffee store also features two spacious conference rooms for meetings, intimate gatherings, or celebrations—ideal also for business meet-ups and informal but productive group meetings.
Strategically located and open daily from 7:00 a.m. to 11:00 p.m., the store beckons not just to Caviteños but also to residents of neighboring cities to come over and work, hang out with family and friends, or just stop over for the café's famous Javakula or other hot or iced drinks, all-day breakfast meals, delightful panini sandwiches, and delicious pastries.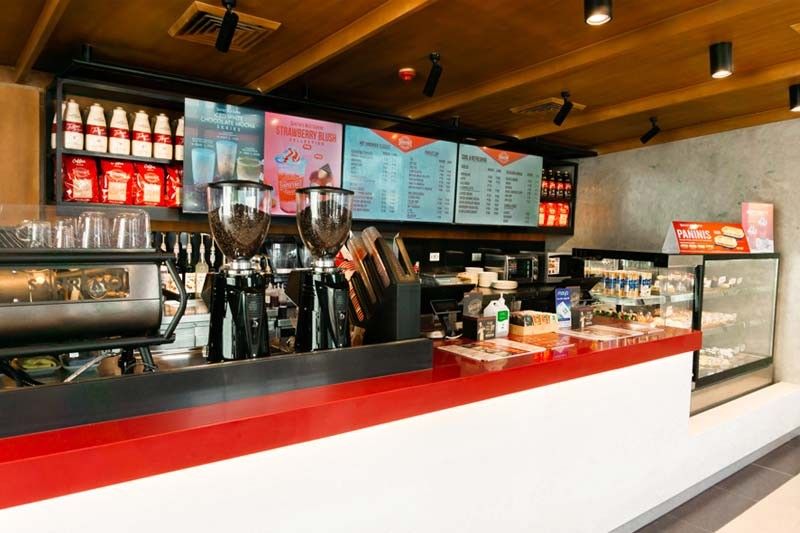 The store carries a whole range of panini sandwiches and pastries to enjoy with coffee and other drinks.
Parking, which is often a problem among coffee shops and restaurants, is not a cause for concern here, as there are a few slots in front and a parking area with more capacity at the back to accommodate more guests. But for those who plan to just stop by to order food and drinks, the new store has a drive-through feature so guests can just conveniently drive through, order, wait a few minutes, pay and pick up, and get on their way.
RELATED: This burger is made with monggo beans! Here's how to make it
*****
Credit belongs to : www.philstar.com