Senators told: Move on from alleged Duterte admin's overpriced pandemic deals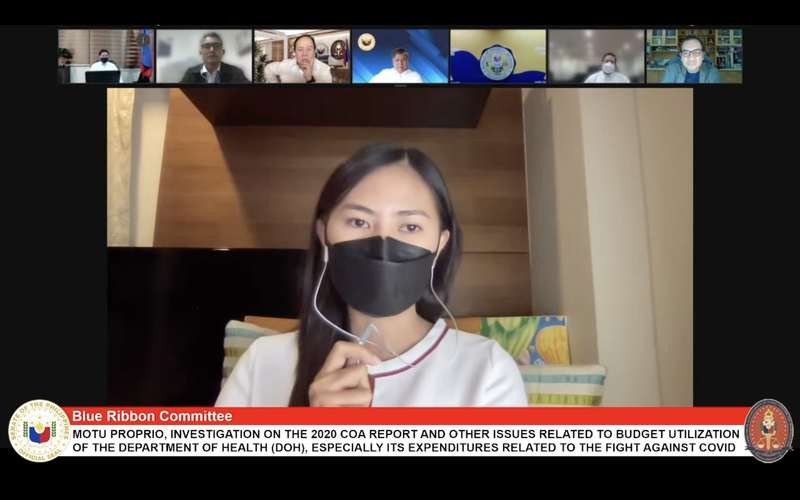 MANILA, Philippines — Malacañang on Thursday asked an administration critic to "move on" from the issue on the government's allegedly overpriced pandemic response deals, insisting that the Senate hearings have not proven that there was corruption in the contracts.
Presidential spokesman Harry Roque disputed claims that he was applying double standards when it comes to testimonies on the purchase of multi-billion pesos worth of medical supplies and claimed that the Senate probe would yield nothing.
"Senator, if you are an expert of the law, you know what is hearsay and what is admissible evidence. The strong testimony really came from (Commission on Audit) chairman Michael Aguinaldo. There was no overpricing," Roque said at a press briefing.
"Let's move on, senator, because it is hard to accept that nothing will happen in your investigation. But move on, because the facts are very clear as the light of day," he added.
The senator who made the remark was not mentioned during the press briefing. However, opposition Sen. Leila de Lima issued a statement last Wednesday criticizing the supposed double standard on the law of Roque and Ferdinand Topacio, lawyer of Pharmally Pharmaceutical Corp., the biggest supplier of face shields and personal protective equipment (PPEs) for the government's COVID-19 response.
According to De Lima, who is in jail over drug-related charges, Roque has said that testimonial evidence is "not enough to pin down those liable for the Pharmally heist of almost P10 billion" and that there is a need for physical evidence. De Lima claimed that when President Duterte's friends are being investigated, there is a need for physical evidence but when it comes to her, the statements of the convicts of Bilibid are enough.
Roque echoed Duterte's statement that the medical supplies purchased by the government from Pharmally were not overpriced.
"They (senators) claimed that the process was not followed but the president said how come the process was not followed when it was Congress that crafted Bayanihan I, which gave the President the power to buy as expeditiously as possible the needed supplies for the pandemic," the Palace spokesman said.
"Now that there is no more issue of overpricing and violation, there are issues about the alleged tampering (of production dates)… Let me clarify that the face shields (whose production dates were allegedly tampered), are separate from the face shields that were part of the nine-piece PPE set bought in April 2020. It was a separate order," he added.
"But if ever there was tampering, the president said, is plastic a medicine with an expiration date? There is none."
Roque previously likened the Senate hearings on the deals with Pharmally to martial law, claiming that senators are not allowing the resource persons to speak. Senators have rejected the comparison and reminded Duterte that the Congress has the power to conduct such inquiries.
*****
Credit belongs to : www.philstar.com