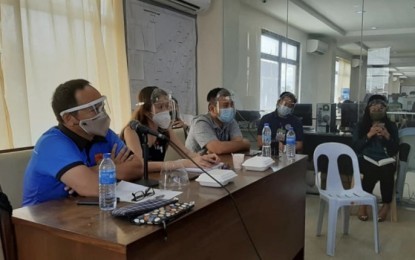 CEBU CITY – Business establishments here serving only fully-vaccinated customers should also require all their workers to be fully inoculated against coronavirus disease 2019 (Covid-19), an official said on Wednesday.
Councilor Joel Garganera, head of the Emergency Operations Center, said the center has to put the burden on the part of the management to ensure that their workforce is fully vaccinated.
"What ascendancy do they have to their customers if you require them to be fully vaccinated and yet their workers are not," he said during a press conference with acting Mayor Michael Rama.
Garganera made this remark to clarify the effort of the city government to impose measures on establishments serving alcoholic beverages.
Apart from vaccination requirements for workers and patrons, establishments are also reminded to ensure proper ventilation to prevent the spread of Covid-19 in enclosed areas.
He said shops that prefer to dispense liquor should limit their capacity up to 30 percent of customers who are fully vaccinated while alfresco venues at 75 percent, vaccinated or not.
"We are mindful of the fact that we are also part of the economic engine that (makes) this economy afloat," he added.
Meanwhile, the EOC head reported the city's Covid-19 active cases are going down, with the latest count at over 500 and the current hospital occupancy at 32 percent from over 80 percent critical level in September.
He also said that the city's positivity rate is very low at 3.92 percent or 40 positive cases in over 1,000 tests on Tuesday. (PNA)
*****
Credit belongs to : www.pna.gov.ph