MANILA, Philippines — Miss Universe Philippines 2022 Celesti Cortesi is in the Top 16 list of renowned beauty pageant analysts Siera Bearchell and Tita Lavinia.
In an exclusive interview with Philstar.com, Bearchell and Lavinia shared their individual forecasts on who will win the Miss Universe crown and the candidates who will likely advance to the top 16.
Both Bearchell and Lavinia based their prediction lists on the just-concluded preliminary competition that showcased the swimsuit and evening gown performances and overall showing during their entire Miss Universe journey.
From 84 candidates, there will only be 16 candidates who will advance to the semifinals. Then only five candidates will be chosen to advance and the Final 3 to battle it out with the final question.
Tita Lavinia observed that girls from the Caribbean region are the ones doing well in the competition with heavy favorites Puerto Rico and Dominican Republic leading the pack. Other heavy favorites include USA, Curacao and our very own Celeste Cortesi.
Below are their Final Top 16 and prediction of the winner of this year's edition:
Siera's Top 16
WINNER: Dominican Republic

2. USA

3.Puerto Rico

4.Venezuela

5. Philippines

6. South Africa

7. Jamaica

8. Thailand

9. Bahrain

10. Curacao

11. France

12. Aruba

13. Portugal

14. Mexico

15. Angola

16. Germany
Tita Lavinia's Top 16
WINNER: USA

2. Puerto Rico

3. Dominican Republic

4. Venezuela

5. Curacao

6. Jamaica

7. Philippines

8. Thailand

9. Italy

10. Colombia

11. Vietnam

12. Mexico

13. Iceland

14. South Africa

15. Bahrain

16. Malta
Transformational leader and marketability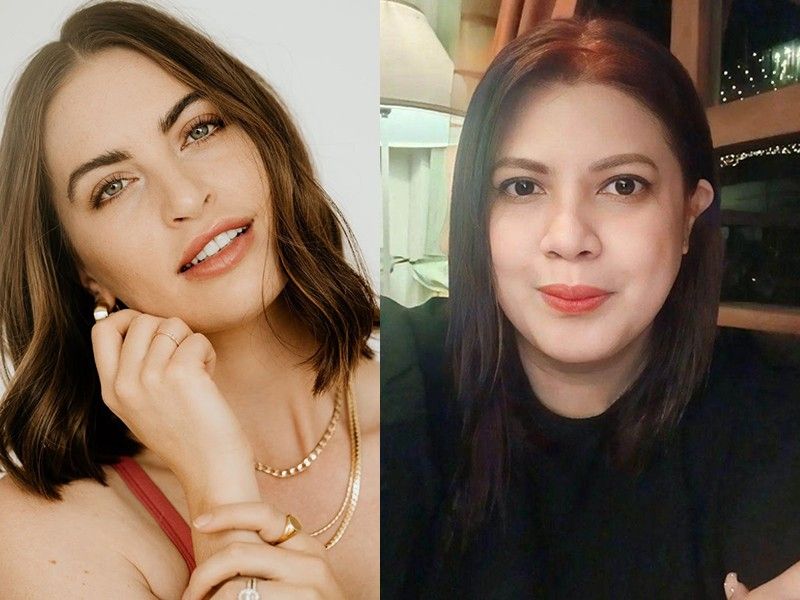 Beauty pageant analysts Siera Bearchell and Tita Lavinia
This year's edition is looking for a transformational leader and Tita Lavinia has this input on what the new owner, Anne Jakrajutatip, is looking for.
"The new ownership. It's more on marketability, I feel. I feel that she wants to build an empire with the name of Miss Universe as opposed to just waiting for the final show to be shown. So I think that she wants someone who is going to be very visible whole year round and not just attend activities for, like, meet and greet. I think she wants someone who can rally for causes. She wants someone to be a face of the brand. She wants someone to really work for the brand and not just get a like a sash and a title and a crown," she noted.
She added: "Anne herself is a transformational leader. As the first Asian owner and transgender, she is definitely the embodiment of the branding that they want for Miss Universe. They will look someone who will have similar approach to life. Someone who was different, who turned things around and maybe now have more knowledge, more wisdom, and (you know) have more of drive to impart experience and just really good thoughts about the transformational process."
Celeste's chances
Celeste's prelims performance was praised by the two pageant analysts and expressed confidence that she still has a chance to win the "Force For Good" crown.
Siera said Celeste is her personal favorite who she thinks is completely genuine. "If I were to crown someone, I would absolutely crown her because I just love her genuine, authentic nature. I love that in the prelims we saw her wearing, natural makeup…'Cause definitely more natural and I love seeing that! I think there's a lot of young women today from around the world who can see that and they'll say 'Wow, like I could look like that, you know like more natural and showing off her natural beauty. So for me, I do think she still has a chance to win the 'Force for Good' crown. If it were up to me, I would crown her."
Tita Lavinia, meanwhile, said she has a "good feeling" about this year's edition. She revealed that she has not covered the pageant as extensively as she did back in 2018.
"I haven't been this busy. I haven't been this tutok on someone. Maybe there is something about her (Celeste). I'm also observing talks on social media. A lot of them are like so supportive unlike in the previous years that was like, super polarizing. Like even now, kahit naging polarizing kung evening gown ni Celeste Cortesi, parang ang dami paring kumakapit na: 'Celeste, sayo pa rin to. Kahit na yung gown mo 50/50 tayo sayo pa rin to,'" Lavinia observed.
She noted how Celeste has a "minimalist" approach to her pageant campaign. This may be the case, but Tita Lavinia said that she noticed how Celeste's photos have not been pulled out and are trending on social media.
"So, if you have someone who has that ability to convince people without heavily campaigning. There must be something in her. And you know what, the mere fact that she is trending worldwide. It must mean something. 'Yung mga very critical na kalahi natin at very critical kahit 'di natin kalahi — they are all clamoring for a Celeste Cortesi and it must means something," Lavinia said.
The Philippines currently holds the longest streak in the Miss Universe semifinals since 2010.
Tita Lavinia is a beauty pageant analyst and content creator. She hosts the widely popular Tita Lavinia YouTube channel. Siera Bearchell represented Canada during the 2016 Miss Universe held in Manila. She has a popular YouTube channel: SieraBearchellOfficial
RELATED:From 16 to 5: Catriona Gray, Celeste Cortesi confirm drastic semifinal cut at Miss Universe 2022
*****
Credit belongs to : www.philstar.com