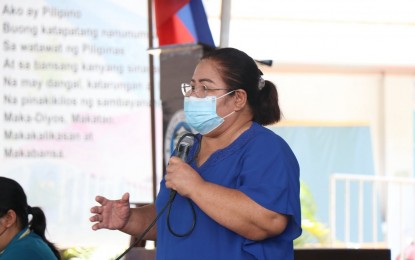 KORONADAL CITY – To address the threat of Avian influenza or bird flu virus, the provincial government of South Cotabato is now prohibiting the "intra-provincial and inter-provincial" transport of poultry animals, the provincial veterinary office said Tuesday.
Dr. Flora Bigot, the provincial veterinarian, said the "no movement policy" on raising ducks, native chicken, quail, and game fowls is strictly implemented after it was confirmed by the Bureau of Animal Industry that blood samples of ducks in the nearby Tacurong City showed bird flu infections.
"Our municipality of Norala, particularly the barangays of Dumaguil and Matapol, are within the surveillance zone because they are near Barangay Baras, one of the two barangays in Tacurong infected with the AI virus," Bigot said.
She added that flying of pet pigeons is also prohibited, and stressed that regulated movement of animals and laboratory testing is implemented in commercial farms.
Bigot appealed to the public to immediately report cases of death among fowls in their areas for them to investigate.
Governor Reynaldo Tamayo, Jr. said he will issue an executive order to further regulate the movements of fowls in South Cotabato.
"We are one of the biggest suppliers of fighting cocks in Luzon and if bird flu infestation cannot be prevented, it will affect our economy, the businessmen, and workers who are attached to this industry," Tamayo said.
Tamayo said South Cotabato has the most number of large poultry farms in Mindanao, which must be protected from the devastating effect of the bird flu virus.
"We supply poultry animals to Zamboanga, Region 11, and other areas in Mindanao," he said. (PNA)
*****
Credit belongs to : www.pna.gov.ph