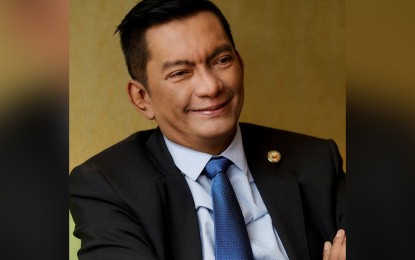 MANILA – The chairman of the House Ways and Means Committee on Tuesday urged the national government to commit to a timeline and grand strategy for vaccine procurement, distribution, and rollout, to avoid confusion among the general public.
Albay Rep. Joey Salceda made the call following reports of "fake vaccines" in the black market emerging, stressing that legitimate information is always the most effective way to avoid public confusion.
"We need a general direction. How many vaccines have we now procured? How many more are we procuring? What is now available? When will the rest be available? And how will we prioritize? These are essential questions that we hope the vaccine czar, Secretary (Carlito) Galvez, can help clarify for the public," he said.
He warned that a vacuum of official information will lead to "more fake news and fake vaccines."
"We need clarity. There are reports that POGO workers got vaccinated. If we continue to hear reports that everyone is getting vaccinated except the Filipino public, we will see black market demand surge. That will erode trust in the overall vaccine strategy, and could undermine our efforts to fight Covid, even when we already get the vaccines," he said.
He said a commitment to a timeline would also help the private sector and local governments align their plans with the national government.
"A clearly articulated national strategy will help the public and private sector adjusts. The strategy will help us identify when and what kinds of storage to procure, what needs can the private sector meet, among other basic components of the vaccination process," he said.
He said the plan must be effectively communicated, or else the local government units and the private sector will engage in a 'free-for-all' competition for vaccines at the cost of a more strategic and targeted national distribution.
He filed House Bill No. 8285, or the Bayanihan sa Bakuna Act, which would remove roadblocks to vaccine procurement, distribution, and administration.
One of the key features of the bill is that it allows the government to give emergency authorization to vaccines that have already been administered successfully to Filipinos abroad.
The bill also empowers the Foreign Affairs Secretary to explore diplomatic channels to accelerate vaccine procurement.
"If you look at the models used by Israel and Singapore, some of the countries where the widest share of the population has already been vaccinated, their vaccine diplomacy was critical. Israeli Prime Minister Netanyahu even made it his personal mission to get vaccines reserved, procured, and delivered," Salceda said. (PNA)
Credit belongs to : www.pna.gov.ph