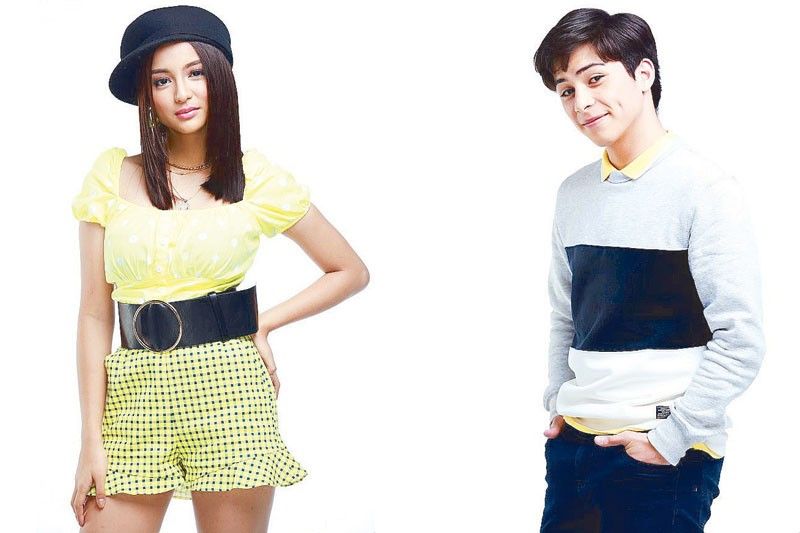 Shayne Sava and Abdul Raman will finally get to showcase their knack for acting in the upcoming GMA primetime drama series Legal Wives. Their "manna" (blessing) from showbiz heaven allows the StarStruck 7 graduates to share the screen with Dennis Trillo, Alice Dixson, Cherie Gil, Andrea Torres and Bianca Umali. Legal Wives is Shayne and Abdul's vehicle to jumpstart their budding careers.
"I was very excited and nervous," said Shayne, the reality artista search's Ultimate Female Survivor about learning the latest development in her and Avenger (Top 6) Abdul's careers in a recent virtual press conference. "Since I would be working with the veterans, I needed to study the script and (follow) the work (ethics). I focused on how I should portray my character. I did my own research."
Having first-time jitters is inevitable for any newbies. But it's part of the baptism of fire and learning the ropes for those who have heeded the call of show business. Shayne and Abdul seem to have handled it well.
"Well, at first, the intimidation factor was there," said Abdul. "But I (psyched) myself (up) that back then (when they were starting,) they (the veteran actors also) felt the same way. I thought it was normal. I want to show my skill, gusto kong ipakita na I'm taking this seriously."
Legal Wives has given Shayne and Abdul another chance and platform to work with StarStruck judge and veteran actress Cherie.
"I have moved on from that fear factor," he shared. "Ms. Cherie is one of my favorite (co-actors). She is full of love, naging idol ko na siya. She is really a nice person… I love her to bits."
As the show's title suggests, Legal Wives explores the intricacies of marriage and the relationships being born out of it. The series also puts culture (belief systems and traditions) as part of the narrative in taking a look at polygamy. The latter allows a man to enter into a union with several women. Legal Wives gives viewers a gaze into it from the Muslim characters' perspectives and makes them understand the context behind it. Another kind of "plural union" is polyandry that sees a woman getting married with two (male) partners or more.
Shayne recalled that after attending a briefing which gave the cast the explanation about polygamy, she realized that there are reasons, aside from love, why people practice it. The young star plays a Muslim lady in Legal Wives, which presents, in relation to her realizations, the roles of fulfilling an obligation, chasing true love and committing to protect someone in marrying a person, as the series teaser shows.
"As Muslim myself, I was raised in a Muslim country, I know all about it," shared Abdul. "I know people who practice it in my area… The common misconception is everyone should do it. What I can say is no, we're not forced to marry up to four. It's a choice." If ever a man makes that decision, he needs to provide "the same equal amount of love to every single wife," added Abdul, "you (should be) able to provide and you need the approval. I personally wouldn't do it kasi kuntento na ako sa isa." Knowing about this union or marriage pattern will be done through the personal stories of the characters that will somehow make viewers reflect on their thoughts about it.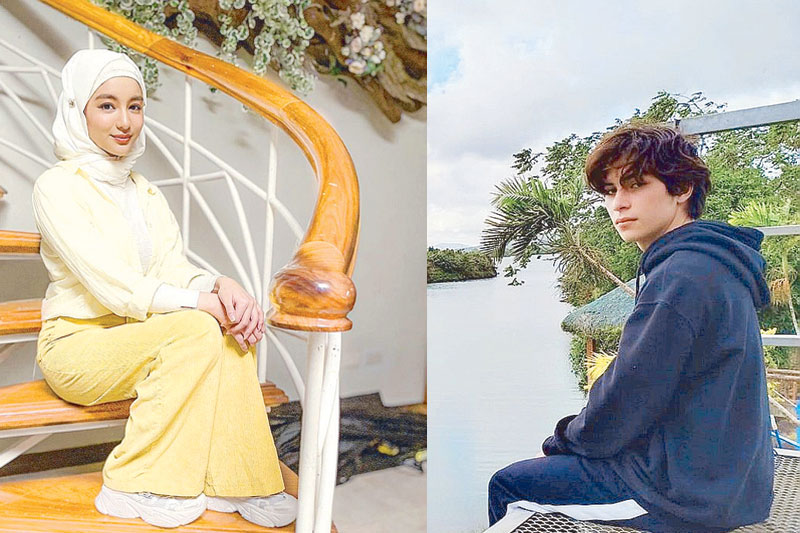 "Noon, I only wanted this for myself and my family," said Abdul of acting and doing show business. "Maybe this is my objective in life to represent my religion in a good way, in a good light. Then Legal Wives came and I said, 'Wow, the stars are aligning.' This is a good thing."
Like reading short stories, watching a drama series is not only about learning some aspects of life but also about listening to voices and understanding them.
Legal Wives will air soon on GMA.
*****
Credit belongs to : www.philstar.com