That more and more people consume videos through their mobile phones is a fact that's hard to ignore. If in the recent past, our phones were only used to make calls or send text messages, they now serve as alarm clocks, cameras and audio or video recorders. They track our sleep cycles, how many steps we've walked in a day; they can even tell how much time we spent scrolling this week compared to the previous week.
Our dependence on our phones might prove to be detrimental to our overall health but in a time of pandemic when direct contact is limited, it can be a lifeline. It allows us to reach out and touch someone, even if only virtually.
Earlier this month, GMA Network launched a dongle that attaches to one's phone for access to Kapuso shows and so much more. Dubbed GMA Now, the compact gadget allows users to watch TV for free by simply downloading the app and following the directions.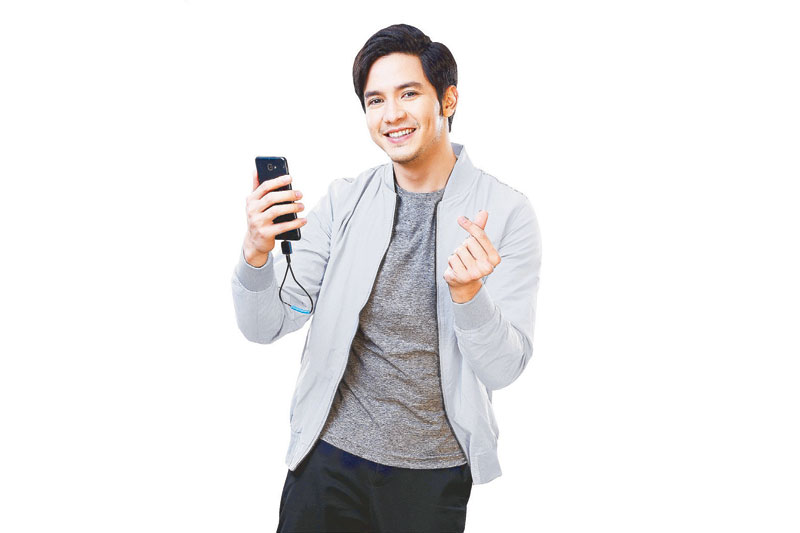 Alden Richards is the face of GMA Now
Some of its exclusive features include video-on-demand to allow those who missed their favorite shows to catch up at their own pace. Users will now have access to GMA, GTV, Heart of Asia, Hallypop, Dep-Ed TV and all available free-to-air digital channels in their location. GMA Now covers Metro Manila, Calabarzon, Bulacan, Pampanga, Pangasinan, Baguio, Metro Cebu, Davao and Cagayan de Oro. It works with any Android smartphone that runs on Android OS Marshmallow (Android 6.0) or higher. It will also be available soon for iPhone users.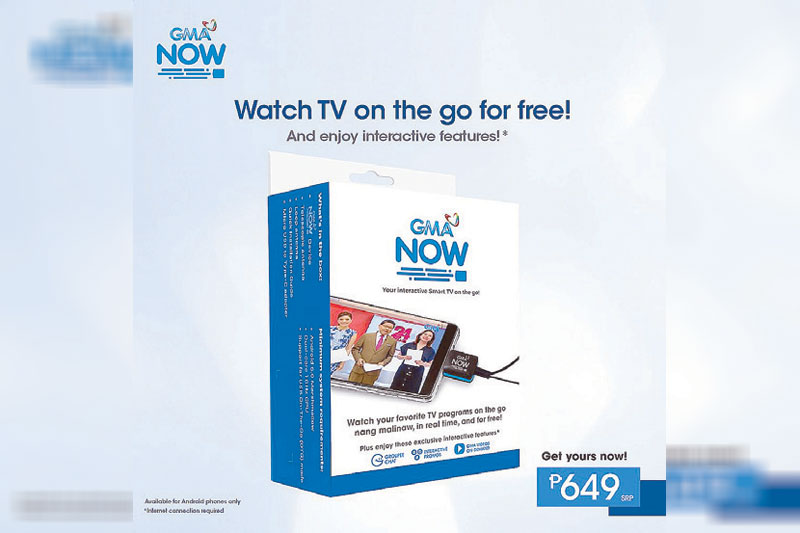 Watch TV on the go for free with GMA Now
Another feature of this mobile digital terrestrial television (DTT) receiver is a messaging component (Groupee) so users can connect with anyone who is also a registered GMA Now user. Updates on Kapuso shows and from Kapuso stars will likewise be sent to the phones of registered users.
During the launch held last Feb. 7 in All Out Sundays, users were able to participate in a trivia game, just one of the many games and promotions that the network plans to roll out.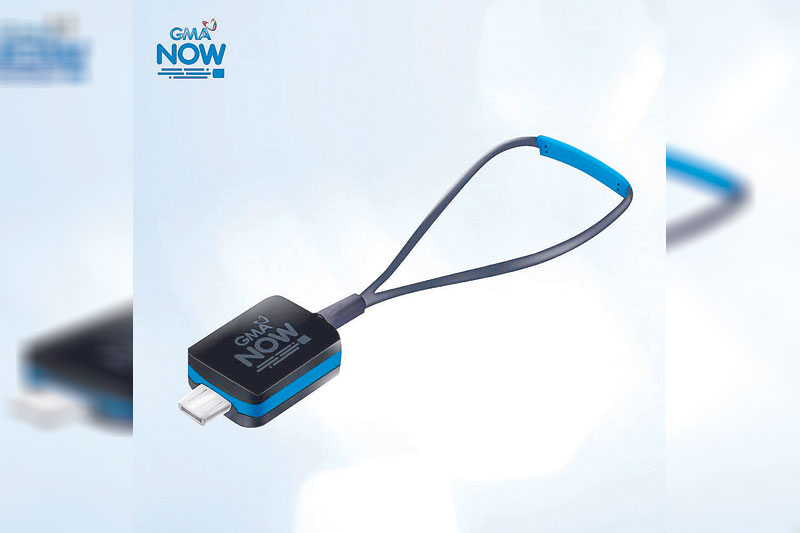 Priced at P649, GMA Now is hoped to be an impulse purchase. According to GMA officials, the dongle is targeted at anyone with a smartphone — and almost everyone has one or has access to one.
"Everything is getting social, especially for the young," said GMA New Media president and COO Dennis Augusto Caharian. "Through GMA Now, we allow our audiences to be able to interact with their friends, chat and participate in promos and games. The 'carrot' for you to use our digital product is our content, and much of our budget goes to generating content."
For those of us who long for human contact after a year spent in varying forms of lockdown, our phones help keep us connected with the ones we miss and love. GMA Now is the newest way for us to stay connected but in a safe, socially distanced way.
Credits belong to : www.philstar.com