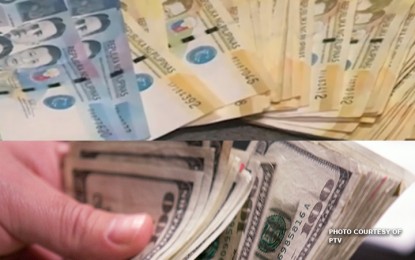 MANILA – The peso is expected to be negatively affected by the looming rate adjustment in the US but the country's robust foreign exchange reserves, among others, are expected to support the local currency.
In his presentation during the budget hearing for the proposed 2022 national budget at the Senate on Wednesday, Bangko Sentral ng Pilipinas (BSP) Governor Benjamin Diokno said economic managers have set a PHP48 to PHP53 range for the peso against a US dollar for this year.
"While we expect some depreciation pressures on the peso from the eventual US Federal (Reserve) rate adjustment, structural foreign exchange flows and hefty gross international reserves could provide support on the peso," he said.
The peso closed Tuesday at 50.025 against a greenback.
The country's gross international reserves (GIR) stood at USD107.15 billion as of end-July 2021.
The central bank said this level is adequate to cover 12.2 months' worth of imports of goods and payments of services and primary income.
Other structural sources of US dollars for the country include the remittances from overseas Filipino workers (OFWs) and the business process outsourcing (BPO) sector.
OFW cash remittances coursed through the formal channels grew by 7 percent year-on-year to USD2.638 billion in June 2021.
In the first half of the year, cash remittances expanded year-on-year by 6.4 percent to USD14.918 billion. (PNA)
*****
Credit belongs to : www.pna.gov.ph