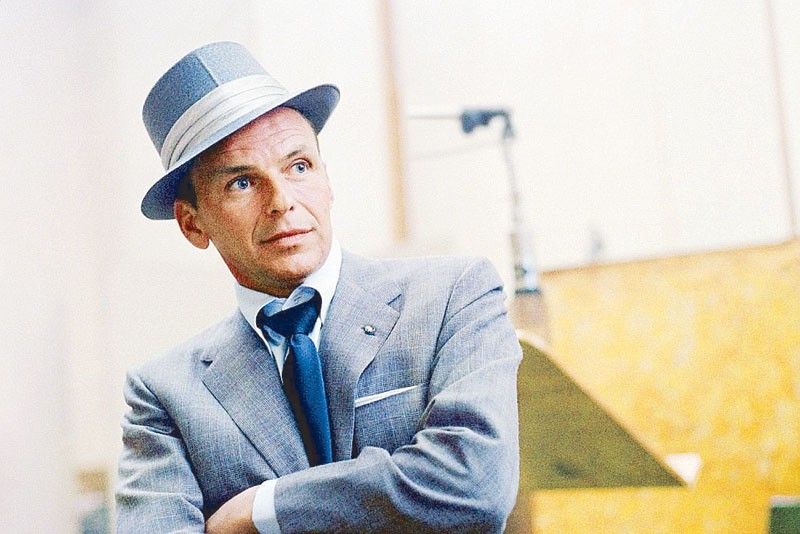 Why Sinatra for this piece? It is the new millennium. He has been dead for over 20 years. May 14, 1998. He belongs to the ages. He would have turned 106 years old this year. I did wonder why I decided on Frank Sinatra at this time. But why not? It just so happened that I am now suddenly surrounded by things Sinatra.
A friend gifted me the updated edition of Sinatra: Behind the Legend by J. Randy Taraborrelli. Revised and containing new interviews and rare photos, it is one intriguing read. Factual but also filled with juicy, gossipy bits. Taraborrelli is skilled at his craft. He has also done bios about the Kennedys, Cher, Madonna, Beyoncé and many others. His writing style is entertainment. Yet his Sinatra left me hanging, still eager to know more about the enigmatic legend.
Taraborrelli tells a lot. Sinatra's life, kid of Italian immigrants from New Jersey to the Chairman of the Board; his failures, how he was kicked out of MGM and lost everything; his successes, how he came back with an Academy Award for his work in From Here to Eternity; his loves, oh he had many, Marilyn Monroe, Marilyn Maxwell, Lana Turner, many more, but it was for the beautiful Ava Gardner that he sang I'm a Fool To Want You; plus lots of facts and myths are all there.
Also, I had just finished watching the excellent Sinatra: All or Nothing at All, a documentary now playing on Netflix. This picture has the blessing of the Sinatra family who allowed director Alex Gibney to get as close as possible to the Sinatra mystique. The result is as binge-worthy as those suspense serials and comes with a fantastic Sinatra soundtrack to boot. Sympathetic and as truthful as it is possible, the two parts capture almost everything that is Sinatra. But again not enough. I hope there is a mini-series style docu in the works.
The story is focused on the time when Sinatra announced his retirement in 1971 and performed in a solo concert in Los Angeles. Then using his repertoire as anchor, the film backtracks to his beginnings: goosebumps all around watching his bobby-soxer fans listen in rapt silence while he is singing All or Nothing at All; and then stardom, notoriety, then the legend as revealed via archival interviews of Sinatra himself and commentaries by friends and family.
Then with the resurgence of vinyl records, I thought of taking out of storage my four-disc boxed set of Frank Sinatra, The Voice, 1943 to 1952. This one is made up of the recordings he made from Columbia Records during his early days in Hollywood when he was one of the stars in those famous MGM musicals.
Now Sinatra recordings were made for vinyl. There is nothing digitized in this collection. All of the songs were recorded by Sinatra with a complete orchestra and all cuts are perfect, non-edited takes. The effect is warm, intimate and makes you love that turntable more. The Nearness of You, You Go to My Head, Autumn in New York, I Fall in Love Too Easily…all in that beautiful voice.
And best of all, I learned about a group of 20-something females who are into vinyl. They have discovered Sinatra and are all high from the experience of listening to The Voice. They found that emotional connection. I am not surprised. One can only have so much of Taylor Swift. Sinatra though is something else. You can read about him, watch him on the screen and listen to his songs and every encounter will be an extraordinary experience.
For those who are interested in finding out for themselves what made Sinatra a legendary performer, aside from the book and the docu, I recommend they listen to The Ultimate Sinatra. Preferably on vinyl although this collection is also available on CD and online. This is made up of recordings from the three record labels he was involved with Columbia, Capitol and his own, Reprise.
All or Nothing at All, Come Fly with Me, Learnin' the Blues, Strangers in the Night, In the Wee Small Hours of the Morning, It Was a Very Good Year, All the Way, Put Your Dreams Away and others. It will leave you wanting more but is just enough to get started on your journey to know the fascinating Sinatra.
*****
Credit belongs to : www.philstar.com