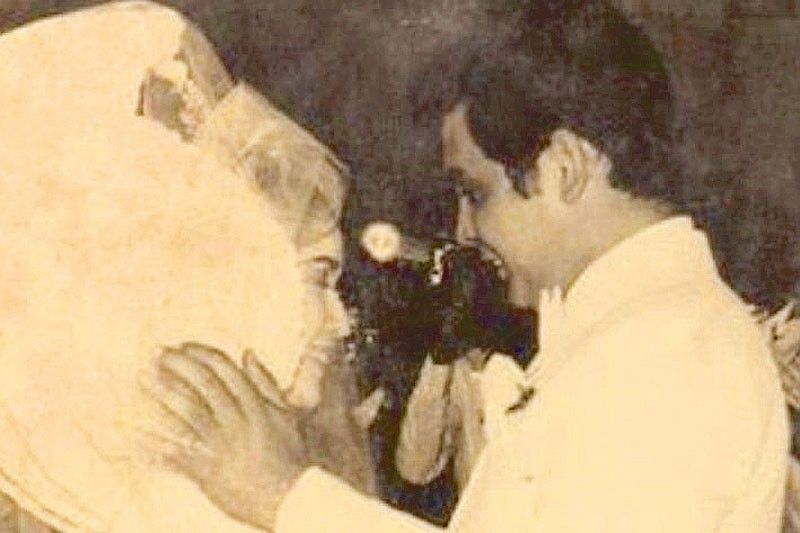 It was a dream wedding, a fairy-tale-like affair straight out of the world's best romantic book — the wedding of Philippine Cinema's royal sweethearts, Fernando Poe Jr. and Susan Roces, with then President Ferdinand Marcos and First Lady Imelda Marcos leading the Principal Sponsors.
Now Canada-based journalist Baby K. Jimenez (BKJ), the bride's good friend who was among the Secondary Sponsors, still gets misty-eyed at the memory of that event that happened 53 years ago.
Here's BKJ's full account which she titled "Once upon a time love story":
Fifty-three years ago, Dec. 16, 1968: The dawn of the season's first simbang gabi. As the church bells rang merrily to start the Misa de Gallo, Susan Roces/Jesusa Levy Sonora officially became Mrs. Fernando Poe Jr./Ronald Allan Poe in civil rites officiated by Mayor Gerry Angeles in Valenzuela, Bulacan. (They first went to Mayor Norberto Amoranto of Quezon City but he was not home).
Meanwhile, at the Sonora digs, they wondered where Susan was…her bedroom was empty! They knew that the two were together earlier at a basketball game at the Araneta Coliseum and Susan even went home after that. Mommy Sonora was so worried. So Uncle Nes, Susan's uncle-chaperon, decided to call the Poe residence "Is FPJ home? Do you know if he's with Susan?"
"We also want to know his whereabouts, he's not home either! Maybe they're together?" came the reply.
From Bulacan, the newlyweds motored to FPJ's Beverly Hills home in Antipolo. A few hours later, I was roused from sleep by a hand-carried note from Susan, written on a half-torn lined pad paper, "My Dearest Babes, I am so happy right now and I want to share my happiness with you. Please see me as soon as possible, you have to help us with our church wedding plans!"
Dec. 18, Susan and I rushed together to talk to Pitoy Moreno regarding the wedding ensemble and to Mila Dayrit for the rings. Asia's Fashion Czar had barely seven days to work on this. "I am going to do a rush import of lace from Italy," I heard him say.
The King and Queen eloped, yes! A church wedding followed on Christmas Day (no other dates were available and Fr. Guido of Santuario de San Jose suggested, "Why not on Christmas Day?")
Dec 25, 1968: At 6 a.m., I remember hurrying up to 226 Wilson St., San Juan, Rizal, the residence of Susan. It was her wedding day and Susan had told me, most of us, her bridal entourage, would all converge first at her digs before proceeding to Santuario de San Jose in Greenhills. Susan did not forget to remind me, "Babes, be slow in lighting up the candle ha, check the wick properly…." I was the candle sponsor.
Reception was at the Presidential Hall of the Philippine Plaza, the lovebirds left in the afternoon for their honeymoon in Japan.
A fairy tale story in real life that grows more beautiful in recollection.
And the rest is a love story that people never get tired of hearing over and over again. — RKC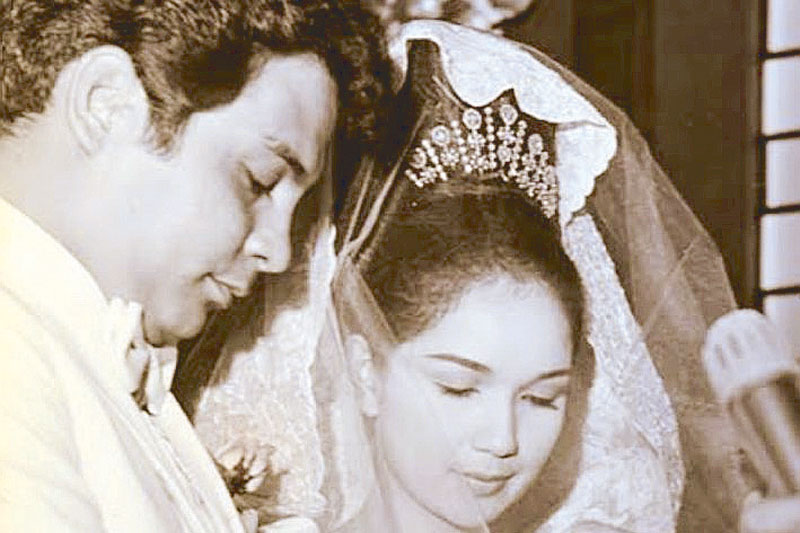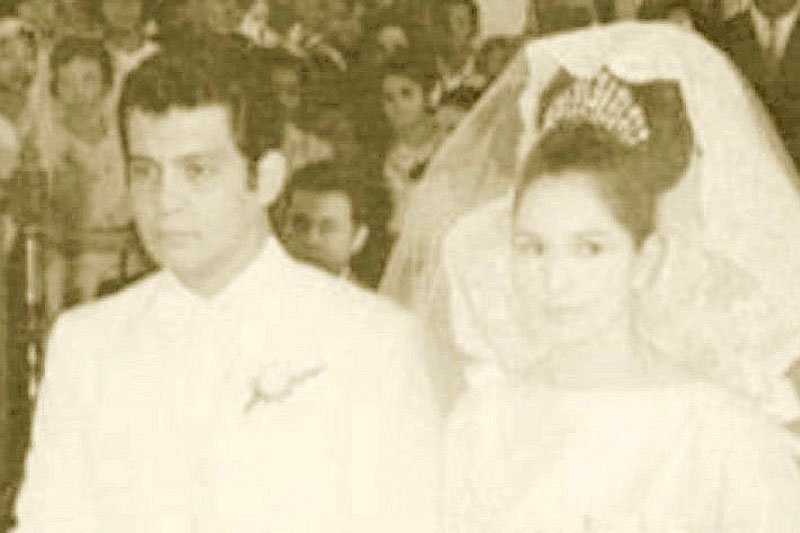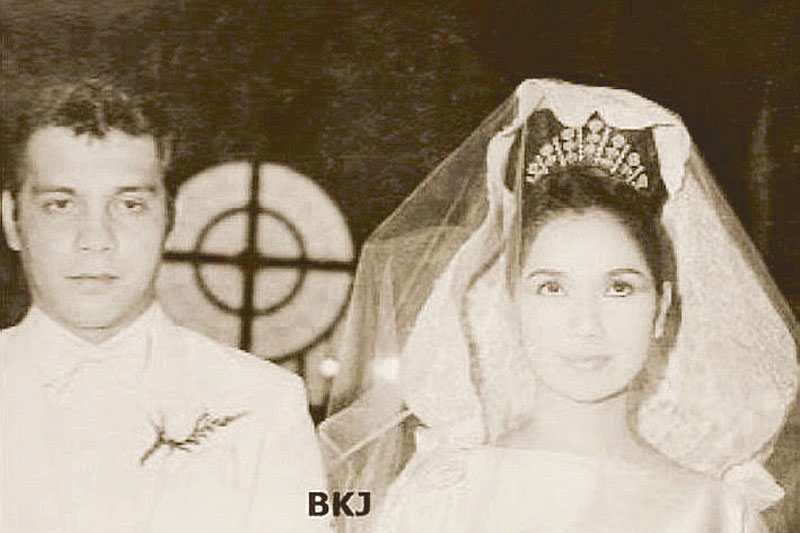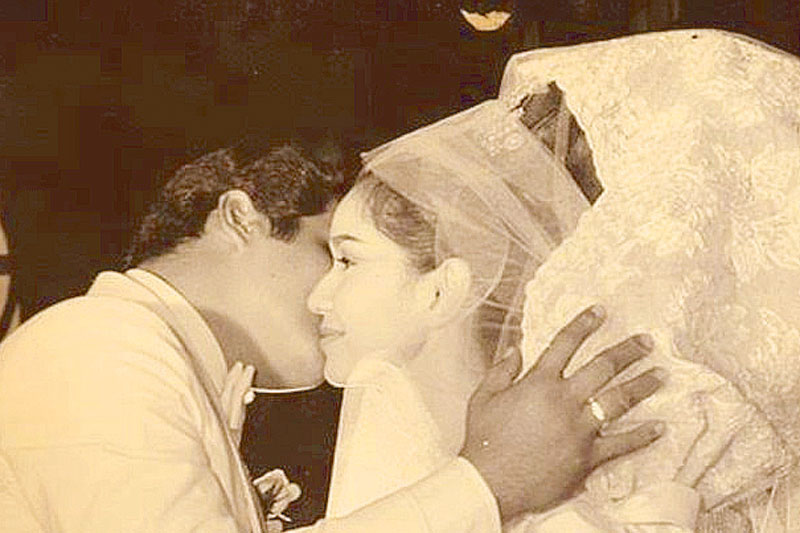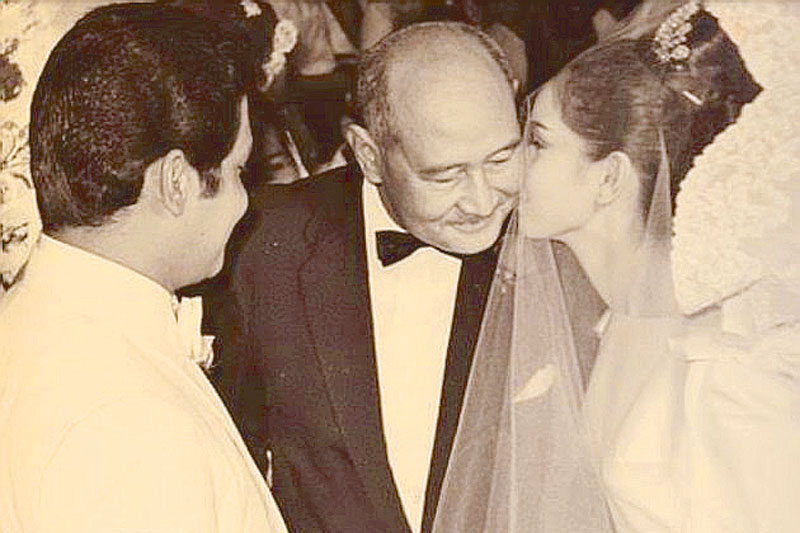 As FPJ looks on, Susan kisses her dad, Dr. Jesus Sonora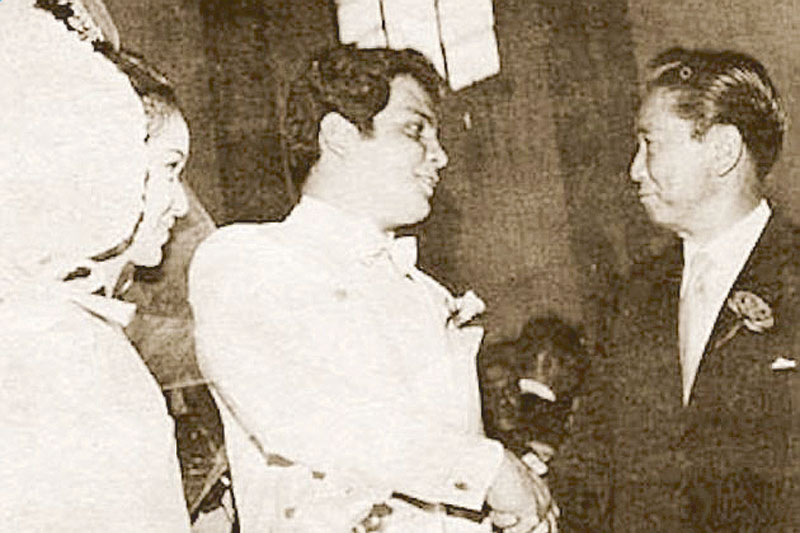 The Principal Sponsors were led by then President Ferdinand Marcos (congratulating the newlyweds) and (right) First Lady Imelda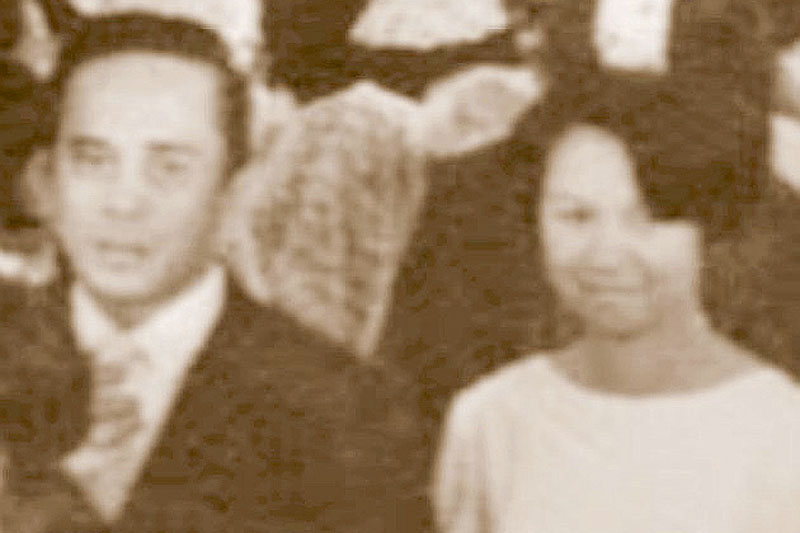 Secondary Sponsor Baby K. Jimenez with handsome escort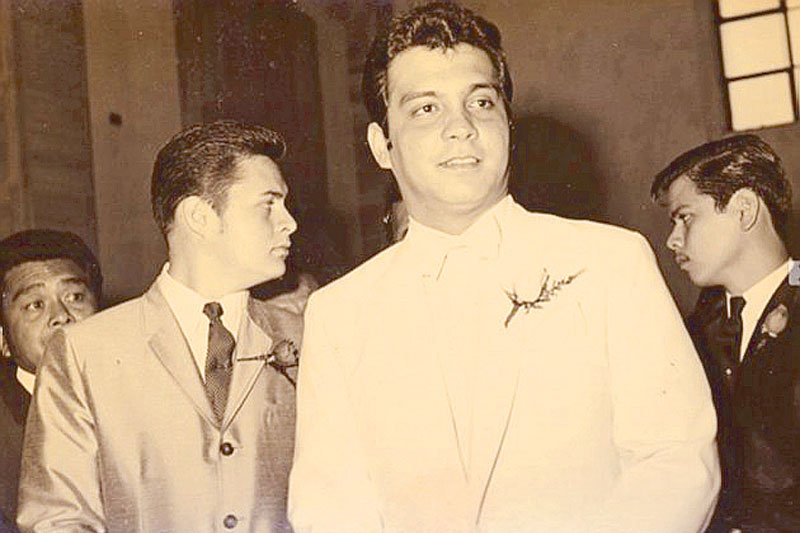 The groom with brother Freddie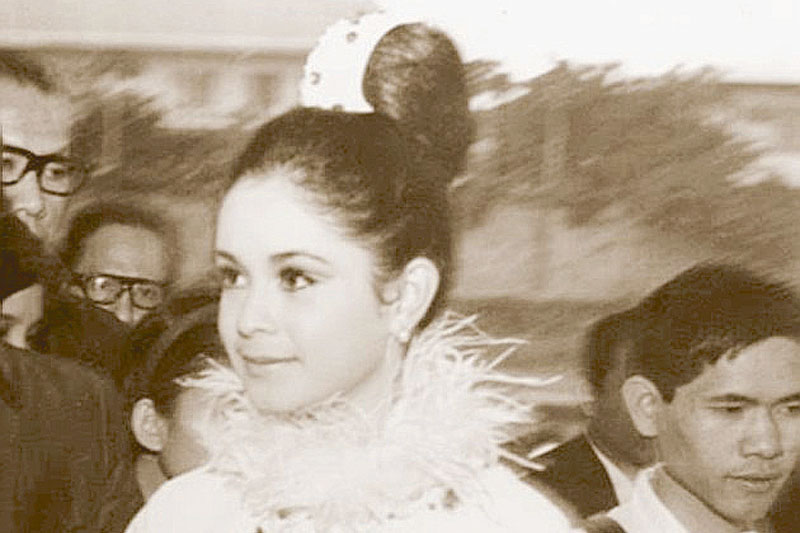 The bride's sister Rosemarie Sonora
*****
Credit belongs to : www.philstar.com