Tabuena rebounds with 68, but Go falters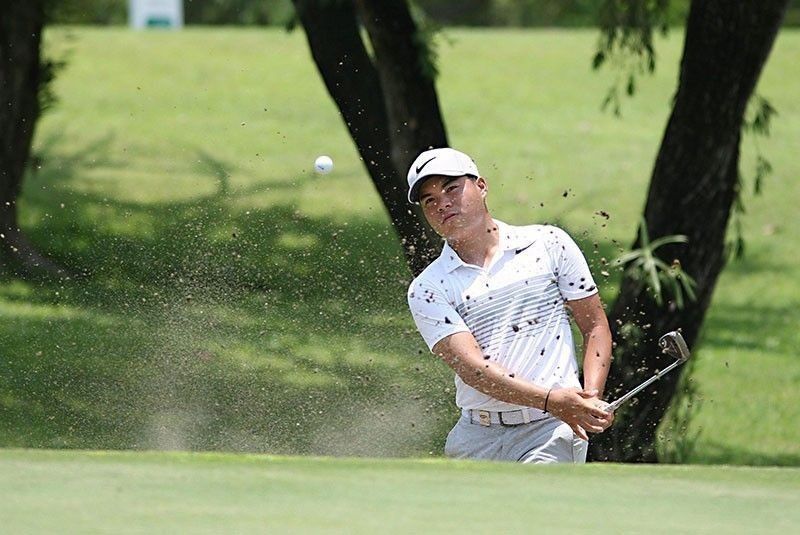 MANILA, Philippines – Pressed to produce a low round to get back into the thick of things, Miguel Tabuena did just that, bouncing back from a disastrous 74 with a fiery 68 midway through the Korn Ferry Tour Q-School Stage I at the Dayton Valley Golf Club in Nevada Wednesday.
Though he stood two strokes off the projected cutoff score at joint 31st with a two-under 142 aggregate, Tabuena's 27-spot jump from No. 58 more than underscored his desire to do better following that faulty start and re-fuel his bid in the first of three elims leading to a dream stint in the PGA Tour's farm league next year.
Reeling from a closing triple-bogey 7 on No. 9 that marred his opening round showing, Tabuena flashed some kind of resiliency as he came through with a solid frontside 32 on birdies on Nos. 2, 5, 6 and 8.
The former two-time Philippine Open winner, whose campaign is backed by ICTSI, actually went five-under with another birdie on the par-5 11th but failed to rescue a par after missing the par-3 16th.
The recent Idaho Open winner, however, will need to match or better his second round output in moving day Thursday with at least 20 players still nurturing hopes of crashing the Top 21 plus ties group and into the next stage slated in five sites starting on Oct.12.
Five other elims are being held simultaneously in Gunter, Texas; Kannapolis, North Carolina; Lincoln, Nebraska; West Pal Beach, Florida and Woodstock, Illinois with the final qualifier set November 4-7 in Savannah, Georgia.
But while Tabuena sustained a solid start to anchor his fightback, compatriot Lloyd Go blew a birdie-birdie feat from No. 2 with back-to-back bogeys from No. 8.
He never recovered from those miscues as he dropped strokes on Nos. 11 and 14 while missing a couple of birdie chances at the long, challenging layout.
He ended up with a 74 and though he remained at joint 44th, the former national champion, who matched par-72 in the first round, fell six strokes off the target cutoff line.
Meanwhile, Korean and one-time Philippine Golf Tour winner Kim Joo Hyung came away with back-to-back 67s, this time behind a bogey-free card that lifted him to solo fourth at 134.
Keeping the momentum of his fiery eagle-aided backside 31 Wednesday, Kim, who honed his talent and his skills at Riviera Golf and Country Club in Silang, Cavite where he reigned as the Philippine Amateur Open champion in 2018, birdied Nos. 10, 11 and 14 then added two more on Nos. 2 and 7 to move within one off American joint leaders Skyler Finnell, David Bradshaw and Gregory Moss.
Finnell, who stormed ahead with a 64 on a two-eagle feat in the first round, slowed down with a 69, enabling Bradshaw, who fired a 67, and Moss, who sizzled with a 66, to gain a share of the lead at 133s.
Li Wang turned in a 69 for a 135 and with seven more players just another stroke or two behind, expect a wild chase in the last two rounds with Tabuena and Go going all out in their attempt to get into the mix via backdoor.
*****
Credit belongs to : www.philstar.com