Tap DMV brings Formula 1 racing to Filipino fans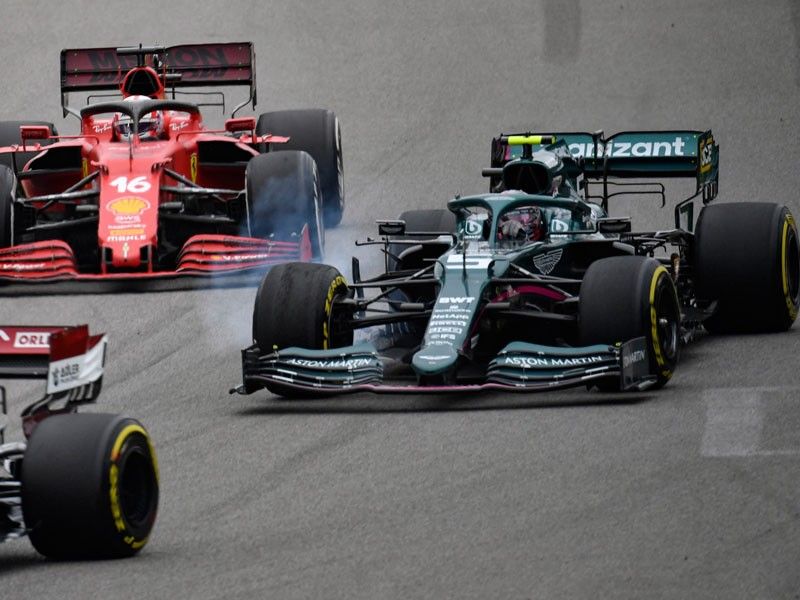 MANILA, Philippines – The Formula 1 Rolex Turkish Grand Prix 2021 in Istanbul Park, one of the most challenging racing circuits in the entire world, returns to the Formula 1 calendar this Sunday, October 10, as well as to Philippine audiences via Tap DMV, the Philippines' leading sports media distribution company.
The Turkish Grand Prix is back for the second consecutive year, and produced one of the most dramatic races of the season in 2020, with Lance Stroll getting his first pole position before Lewis Hamilton secured his seventh Drivers' title.
Filipino fans will also get a close-up view of another title race — between Great Britain's Hamilton and the Netherlands' Max Verstappen.
Hamilton is chasing an historic eighth Drivers' Championship, while Verstappen is looking to bag his first title.
With seven races of the 2021 Formula 1 season left, Hamilton leads Verstappen by a mere two points. The battle has been incredible all season, but a possible engine penalty could derail the Mercedes drivers hunt for the checkered flag this weekend. How will that impact upon his championship challenge?
The Turkish Grand Prix was a part of the F1 calendar from 2005-11 and returned in 2020. Last year's race at Istanbul Park was a chaotic rain-hit affair, yet Hamilton put in one of his greatest drives to win the title. With a looming penalty that could put him at the back of the pack, it could hurt his 2021 chances.
Filipino fans can watch all of the Formula 1 action unfold on Tap DMV's newest sports linear channel Premier Sports, which will be available with over 100 local cable providers, including Cignal TV and Sky Cable. For more information about the channel, log on to www.tapdmv.com.
Fans can also catch the action on Tap Go for just Php599/month through the Tap Go Premium Plus subscription package. From October 1 until October 31, Tap Go is offering a special introductory three-month Tap Go Premium Plus subscription promo plan at only Php1,500/month. To subscribe, fans can simply log on to www.tapgo.tv or download the Tap Go app on IOS and Android.
*****
Credit belongs to : www.philstar.com