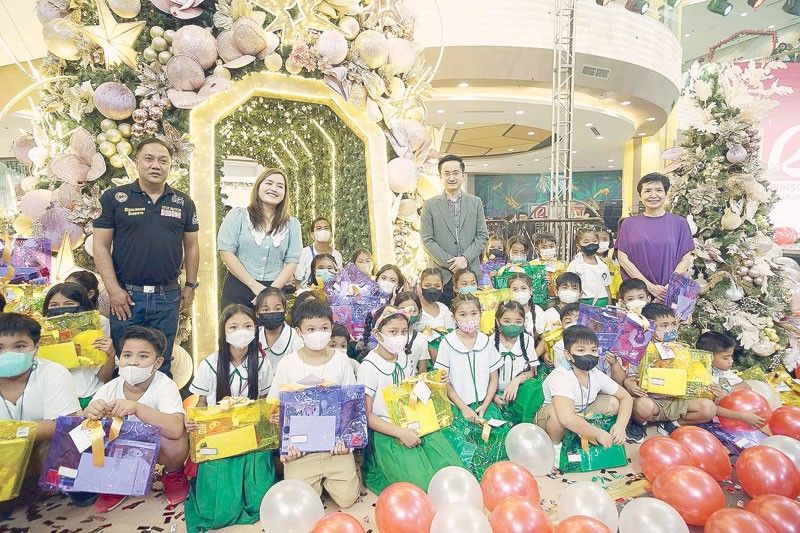 Who orders lumpia in a café? I asked GMA Lifestyle's Angelo Garcia — in a hushed voice — as we skimmed through the coffee shop's menu.
"Us," he replied with an impish grin just as the wait staff started taking our orders. We added Crispy Binagoongan and Pinoy Sinigang to go with our Iced Americano, an unusual food combo that's worth a fair shot when it's lunchtime and your tummy's growling.
Well, I'm so glad we did because the Buco Cheese Lumpia at CLT Cafe is one of the best-tasting spring rolls I've tried. This fried lumpia is loaded with veggies, ham, coconut meat, and cheese.
The silky coconut meat and cheese adds sweetness and creaminess to this unconventional fried roll. It is served with spiced vinegar, which cuts the richness and balances its flavor.
The Buco Cheese Lumpia, it turns out, is also a favorite of CLT Cafe regulars.
"It's one of our bestsellers," shared CLT Cafe founder Happy Bonifacio. "And an heirloom family recipe."
However, the original recipe of her lola doesn't have ham in it.
"The recipe has evolved through the years to cater to all kinds of diners," she added. "We want to make sure that no one is left out."
Founded in 2012 in Cabanatuan City by Happy, her sister and friends, CLT Cafe is a place where the locals can enjoy good coffee — Americano, latte, mocha, and affogato, among others — and yes, good food. And that explains why its savory offerings is as extensive as its hot and cold brews.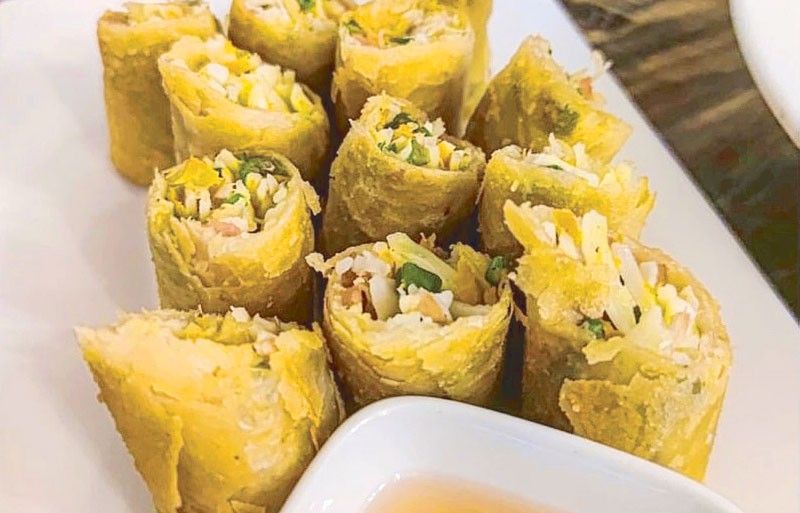 Lumpia is life: CLT Cafe's Buco Cheese Lumpia
Love and support local
We were in Gapan, Nueva Ecija, for the opening of Robinsons Gapan, Robinsons Land Corporation's 54th mall in the country, which champions local entrepreneurs.
In a bid to recognize the best brands in the area it does business in, Robinsons Gapan proposes a toast to the local entrepreneurs and culinary champions that have made the culinary scene in Gapan pretty exciting.
Aside from CLT Cafe, two popular bakeshops in the province have branched out in the newly opened mall.
NE Bakeshop, which is famous for its delectable baked goodies like ube cheese roll, ensaymada, and siopao asado, is located at the entrance of Robinsons Supermarket.
Another homegrown fave is Edna's Cakeland, which specializes in cakes and pastries such as Red Velvet, cheesecake, and cheesy ensaymada.
There's also Twinkle, a wellness spa that offers nail-care services and relaxing massages, founded by Cristy, a feisty lady from Cabanatuan City. She also operates a shawarma kiosk in the mall.
Check out more dining options at Eat Street, which is located on the third level. Local delicacies like batutay and garlic longganisa are available at Robinsons Supermarket.
And, like most of its malls in the country, RLC brings international and local shops to the "Footwear Capital of the North." Aside from its in-house brands like Robinsons Department Store, Robinsons Appliances, Robinsons Supermarket, No Brand, Daiso, Handyman, Toys R Us, Movieworld, Pet Lovers Centre, and South Star Drug, Robinsons Gapan also houses big-name brands like Levi's, Bench, Penshoppe, Regatta, Oxygen, ForMe, Macbeth, and Red Dot.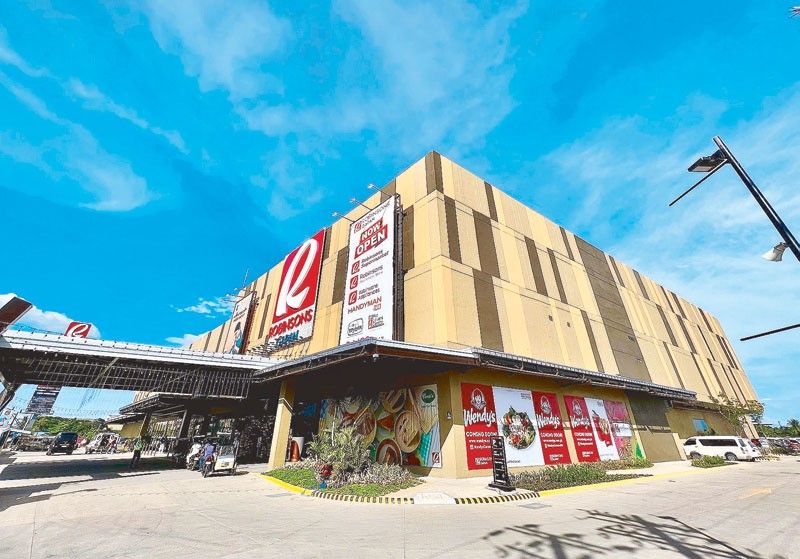 A full-service lifestyle center, Robinsons Gapan is Robinsons Land Corporation's 54th mall in the country.
A mall gapanenses can call their own
When Robinsons Land Corporation (RLC) opens a new mall in the province, it tries to incorporate local elements of the region in its design to make sure the culture and heritage of the city are fully embedded in the establishment.
In designing its 54th mall, architect Dennis Villanueva of LG+V Architects takes its cue from the city's rich agricultural industry, as seen in the palay (rice grain) and the various crop-inspired elements throughout the mall.
Dubbed "Binhi ng Kaunlaran," the visual inspiration depicts Robinsons Gapan's aspiration: to catalyze the city's growth further.
"Warm and cool earth hues are used in the mall's exterior, while the interiors have silhouettes of pilapil, the meandering pathways of the rice paddies," explained architect Villanueva, who also designed Robinsons Naga and Ormoc.
The shape of the rice grain is used in the Atrium and the hallways stretching out in two major axes are like the seed's root and leaves growing out of the grain.
Robinsons Gapan stands proud on a five-hectare property with a gross floor area of over 400,000 square meters spread across three levels of shops.
During the opening, mall goers were treated to performances by actress and singer Maymay Entrata, rapper and content creator DJ Loonyo, and rock band Mayonnaise.
The highlight of the opening was the distribution of gift packages — filled with school supplies and treats from Robinsons Malls tenants — to Malimba Elementary School students, which was led by Gapan Mayor Joy Pascual, Vice Mayor Dodong Bautista, Robinsons Land Corporation executive vice president and general manager Faraday D. Go, and Robinsons Retail Holdings Inc. president and CEO Robina Gokongwei-Pe.
Barangay Malimban was one of the barangays severely affected by Typhoon Karding in 2022.
* * *
Robinsons Gapan is located along the Pan-Philippine Highway in the city. For inquiries, follow RobinsonsMalls on Facebook, @RobinsonsMallsOfficial on Instagram, and @RobinsonsMalls on Twitter.
*****
Credit belongs to : www.philstar.com