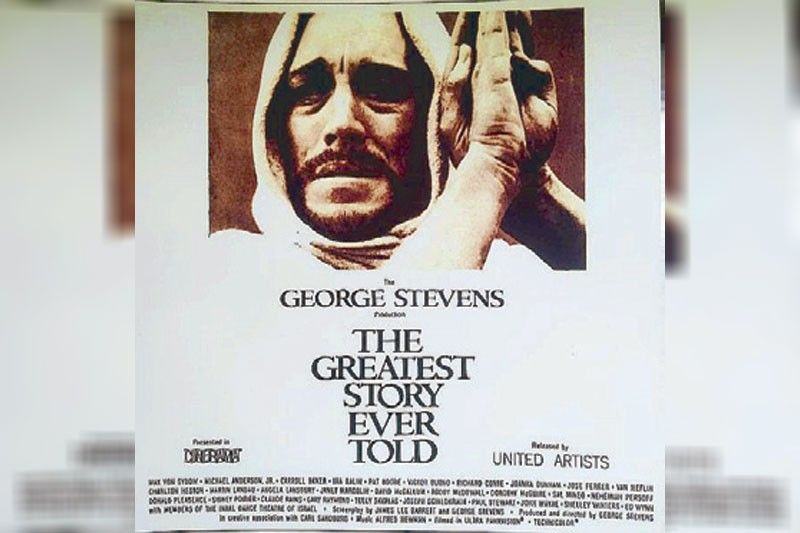 It's more than a movie. It's an epic.
This best describes The Greatest Story Ever Told, directed and produced by George Stevens.
It tells of the passion and death of Our Lord Jesus Christ.
Playing Christ is the Swedish actor Max Von Sydow. He was supported by a galaxy of stars, including Charlton Heston.
Heston called Von Sydow perfect for the Christ role. Heston played John the Baptist.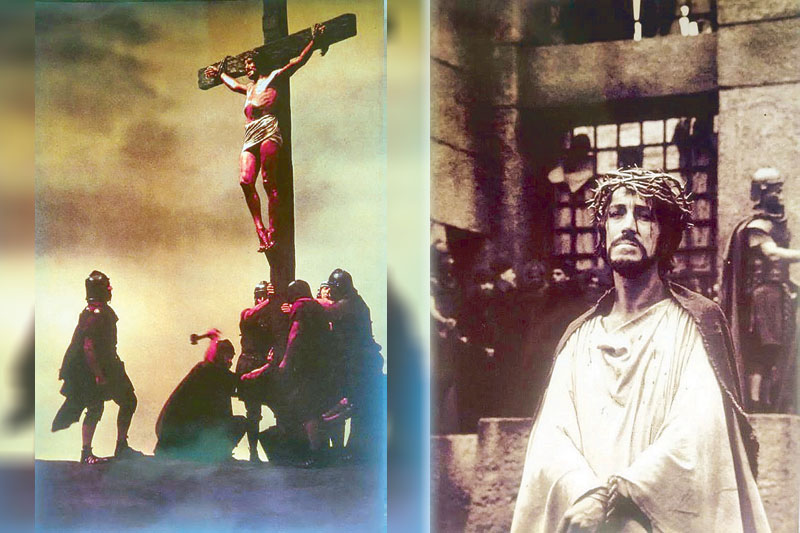 In crucifixion scene and Max Von Sydow as Jesus Christ
Other stars in cameo roles: Michael Anderson Jr, Carroll Baker, Ina Balin, Pat Boone, Victor Buono, Richard Conte, Joanna Dunham, Jose Ferrer, Van Heflin, Martin Landau, Angela Lansbury, Janet Margolin, David McCallum, Roddy McDowall, Dorothy McGuire, Sam Mineo, Nehemiah Persoff, Donald Pleasence, Sidnet Poitier, Claude Rains, Gary Raymond, Telly Savalas, Joseph Schildkraut, Paul Stewart, John Wayne, Shelley Winters, Ed Wynn with Members of the Inbal Dance Theater of Israel.
Screenplay was by James Lee Barrett and Stevens. It was produced and directed by Stevens in creative association with Carl Sandburg. Music was by Alfred Newman.
The Greatest Story Ever Told was presented by Cinerama and filmed in Ultra Panavision and Technicolor. RKC
*****
Credit belongs to : www.philstar.com