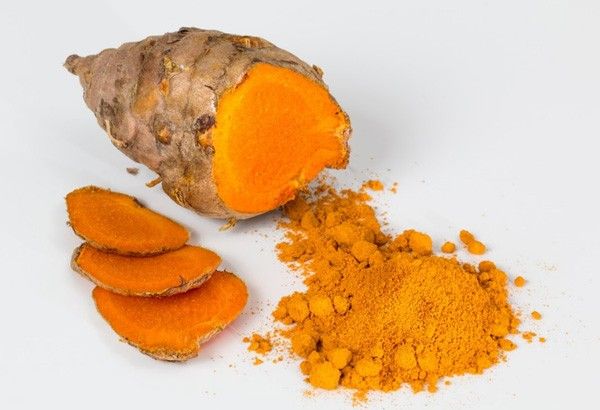 MANILA, Philippines — Part of the ginger family, Turmeric is a common spice and ingredient in curry powder.
According to studies, Turmeric has an active ingredient called curcumin which has powerful biological properties. In fact, it can reduce inflammation, support heart health and improve bone and joint health. It can possibly reduce the risk of cancer and improve liver function and digestion.
It also helps in depression and relieves osteoarthritis pain and itching.
According to Healthline, scientists believe that chronic low-level inflammation can play a role in some health conditions and diseases. These include heart disease, cancer, metabolic syndrome, Alzheimer's disease and various degenerative conditions.
"That's why anything that can help fight chronic inflammation is potentially important in preventing and helping treat these conditions," it said.
Filipina socialite, entrepreneur and celebrity vlogger Small Laude's latest health discovery lies in the power of Merixin Turmeric, a dietary supplement and juice drink powered by Golden Spice Curcuma Turmeric that contains many scientifically-proven health benefits.
"I love Turmeric! Super healthy! I always include it in my curry recipe! Little did I know, pwede pala itong itake as capsule! Plus, pwede rin itong juice na pwedeng inumin anytime, anywhere. Thanks to Merixin, I'm more energetic, vibrant, fit and healthy!" she said.
She added that her decision to promote Merixin to her friends and followers was because she fell in love with the impressive health benefits it brought to her health.
German Panghulan, the Corbridge Group Phils. Inc. president, also shared the inspiration behind Merixin.
"We are always inspired by nature or anything natural and organic. When we learned the golden wonders of Turmeric, we immediately grabbed the opportunity," he said.
"We thought: what is the best and most convenient way to deliver the health benefits of Turmeric to the Filipinos. That's where the idea of transforming Turmeric into dietary supplements and powdered juice come from," he added.
With the aim to improve and help Filipinos build a healthy lifestyle efficiently and effectively, its manufacturer Corbridge Group Philippines Inc. expanded Merixins' product line from capsules to powdered juice.
Merixin 4 in 1 Juice Powdered Juice is also partnered with the perfect blend of healthy ginger, immunity-booster calamansi and natural sweetener stevia.
Ginger is loaded with anti-oxidants that help manage free radicals, a compound that can damage cells. It also helps in weight loss, osteoarthritis, cardiovascular diseases and chronic indigestion. Calamansi is rich in vitamin C which helps boost the immune system while natural sweetener stevia serves as a safe and healthy sugar substitute.
Small is also the official endorser of the newest product of Corbridge Group Philippines, Power Melo, a powdered juice drink with a refreshing burst of 100% Pomelo Extract.
With Pomelo as its main ingredient, Power Melo provides a lot of health benefits such as anti-aging properties and antioxidants which protects the body against the damages from free radicals. It is also rich in Vitamin C for immune-system boost, potassium, protein and fiber.
"I always love Pomelo ever since I was a child! I know it's good for our health kaya nung nadiscover ko ang Power Melo, I told my husband, we should definitely try this!" Small said, saying their family meals are incomplete without the pomelo juice drink.
RELATED: Special fruit blend extract helps protect body from free radicals
*****
Credit belongs to : www.philstar.com