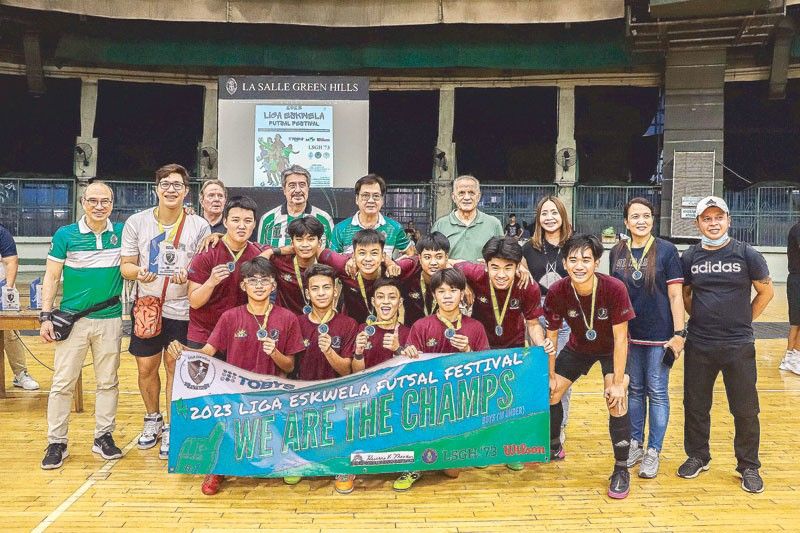 The sixth edition of Liga Eskwela Futsal Festival was held last Jan. 28.
Futsal is an indoor football game and the pandemic years have taken three festivals away from futsal-loving boys and girls — so this should have been the ninth. The absence of the yearly futsal festival was obvious as the kids, both girls and boys (between ages of seven to 18), came out ready to play and also more honed in their futsal skills.
There were a total of 601 participants from 48 public schools coming from the 16 school divisions of the Department of Education – National Capital Region (DepEd-NCR).
The Liga Eskwela Futsal Festival is a flagship program of the Henry Moran Foundation (THVMF), which started with the goal to propagate futsal development for public schools by training teachers and organizing futsal tournaments for the schools.
If the number of kids that came out to play Liga Eskwela that day is a measure of how futsal has grown and developed in the public school system, then the festival seems to be developing futsal players — and sportsmanship, too — among the kids.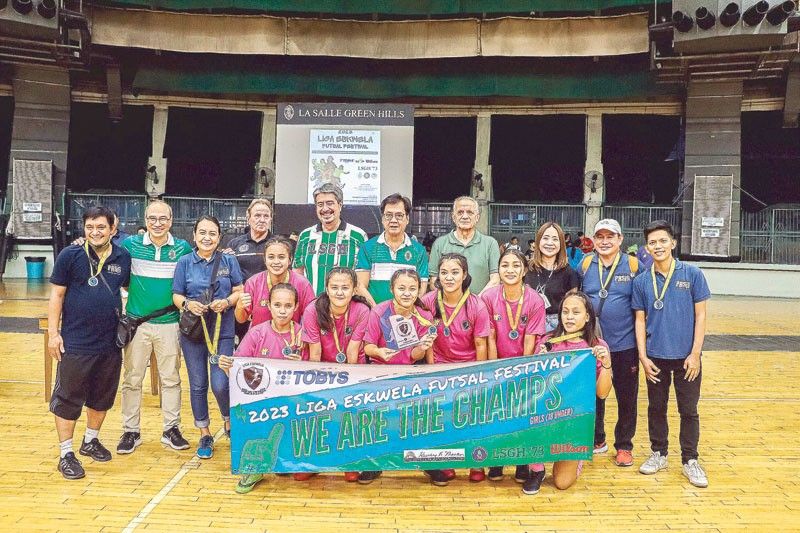 Liga Eskwela is supported by the THVMF with the MVP Sports, La Salle Green Hills Batch 73, La Salle Green Hills, Toby's Sport, and Wilson. It is organized in partnership with the DepEd—NCR in coordination with the Philippine Football Federation (PFF). Before the pandemic, Liga Eskwela was running programs in seven DepEd Regions.
The futsal festival last weekend was the first futsal activity for DepEd NCR and the first step in the Foundation's efforts to rebuild the program to pre-pandemic levels.
"Futsal teaches us many lessons in life," said Danny Moran, chairman of THVMF. "Liga Eskwela goes beyond promoting sports and organizing competitions. It teaches us to start simple and to strive to be better futsal players. Through sports we learn that no matter the result, we never stop trying to be the best we can."
At the end of the day the winners of the 2023 Liga Eskwela Futsal Festival were: U12 Boys Elementary – Mandaluyong (1st), Makati (2nd), Caloocan (3rd); U12 Girls Elementary – Makati (1st), Mandaluyong (2nd), Caloocan (3rd); U16 Boys Junior High School – Pasig (1st), Caloocan (2nd), Mandaluyong (3rd); U16 Girls Junior High School – Valenzuela (1st), Muntinlupa (2nd), Pasig (3rd); U18 Boys Senior High School – Valenzuela (1st), Mandaluyong (2nd), Pasig (3rd) and U18 Girls Senior High School – Pasig (1st), Quezon City (2nd), Caloocan (3rd).
*****
Credit belongs to : www.philstar.com