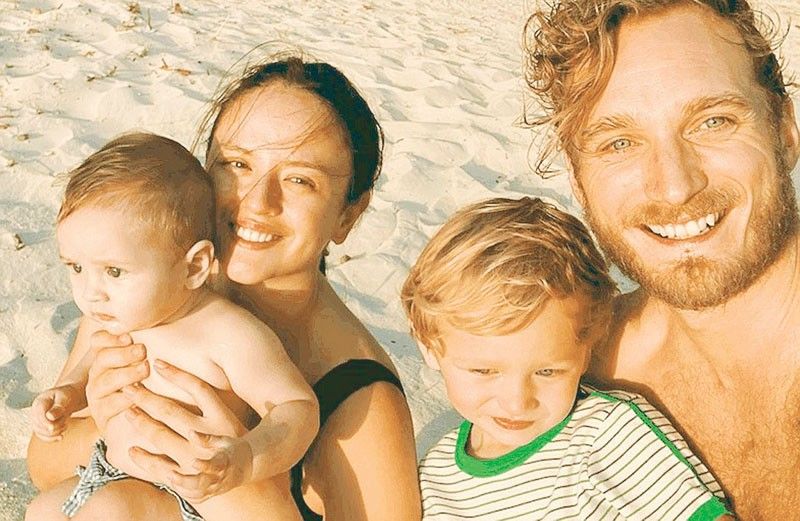 Did you know that according to studies 90 percent of a child's brain development happens in the first five years?
"When I learned about it," said Georgina Wilson, "I was blown away. I told myself that I need to take this seriously and do everything I can to help Archie maximize this crucial phase. Five years can pass by so quickly, so I make sure that he has everything he needs to support his brain development."
An economist, established model, host and businesswoman, Georgina is described as an AlphaMom — on-the-go, a perfectionist, and has the highest standards that's why she only wants the best for her child. Even though her work schedule is packed, Georgina makes sure to allot time and undivided attention for Archie who, at four years old (his little brother Alfie is one year old) shows classic characteristics of an AlphaKid. He is self-aware, knows how to think on his toes, and he thinks for himself.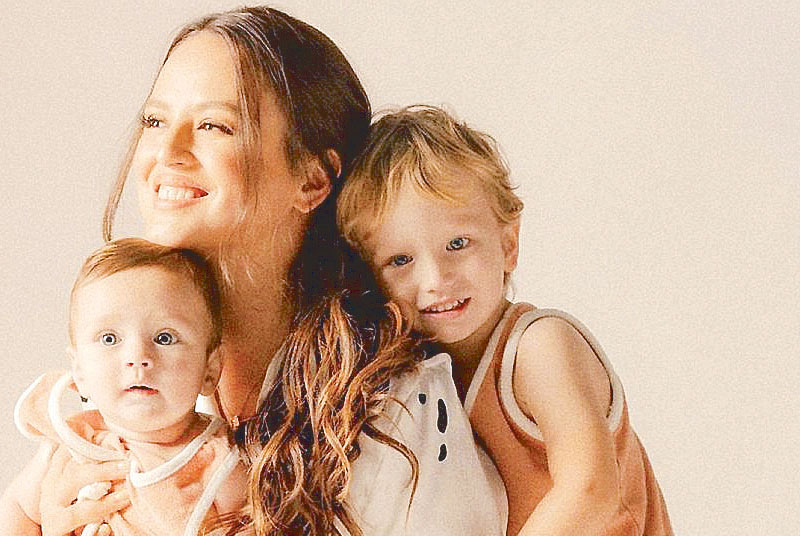 Georgina and British husband Arthur Burnand, who are expecting their third child together, have resolved to avoid overprotecting Archie so they can further enhance his thinking skills and leadership capabilities. They do this by explaining things to him instead of sugarcoating the truth and telling him to do something with no questions asked.
"Children are so much smarter than we give them credit for. He's learning at a much rapid pace at this age. For Archie to develop his thinking skills, I need to respect his intelligence. He can already process what's going on when things are explained to him properly," Georgina said.
Because Archie is allowed to think for himself, he has grown to be a natural leader.
"When he's with his group of friends or during activities in his online classes, Archie always steps up to lead the others. Aside from thinking fast and demonstrating leadership skills, Archie is not afraid of being in various situations. He loves talking to other people. I love how sociable he is. He's not scared of anything or anyone," Georgina added.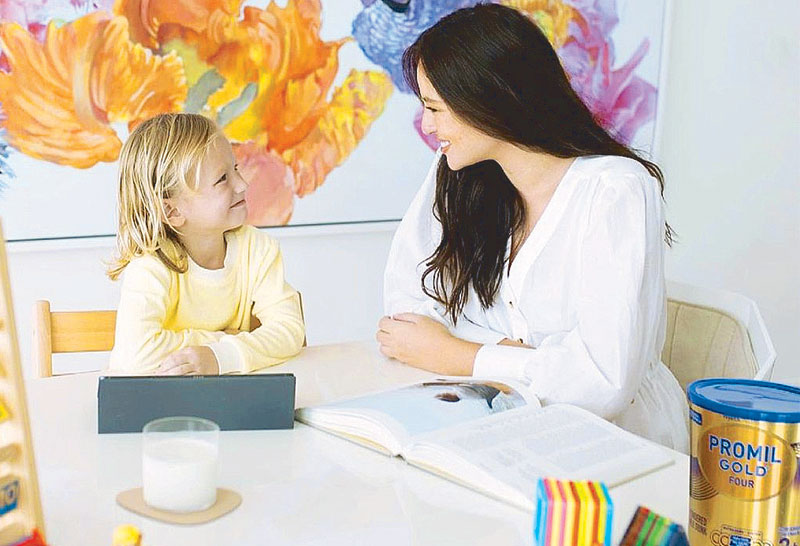 Georgina limits Archie's time in front of screens. Because of this, Archie has become good at keeping himself busy. These days, he reads a lot.
"He's very interested to know how things work. Currently, he's interested in animals and trucks, and he dives deep into these subjects and learns everything he could," Georgina shared.
Reading and storytelling are beneficial in raising an AlphaKid, and they promote imagination and brain development in preschoolers. They also develop language and emotions as well as strengthen relationships.
Georgina knows the importance of exposing Archie to more learning opportunities. An Economics graduate, she shared how important it is in their family to be informed, have an opinion, and debate.
"I believe that every child can be smart and it's up to us moms to give them the right nutrition and the right environment for learning."
As an AlphaMom, Georgina does everything she can to help her AlphaKid reach his full potential. Apart from practicing her parenting strategies, Georgina ensures that Archie gets a balanced diet and has a healthy lifestyle. She also knows the importance of giving Archie the right milk — milk that provides nutrients crucial for brain development.
"I recently looked up Alpha-Lipids, and these are proven to speed up brain connections up to 100 times faster. These are only found in Promil Gold Four. That's when I knew I made the right choice.
"Archie loves Promil Gold Four. He calls it 'big boy's milk.' He asks for it, and it makes my life easier."
Asked if she and Arthur are raising Archie and Alfie in both the Filipino and British ways, Georgina said, "Absolutely. They have lived their lives between Manila and wherever Arthur has been working which has been Shanghai, China and Port Moresby, Papua New Guinea. We feel it is important they experience not only their British and Filipino culture and upbringing but also elements from their environment. Archie goes to school in Port Moresby which exposes him to many other people and cultures, and he really enjoys it. When the boys are back in Manila they're surrounded by the Filipino family and they eat almost exclusively Filipino food. They love it and so does their dad. Alfie and Arthur especially like tuyo."
Archie is very aware of being part-Filipino and part-British, observed Georgina.
"He can be a bit cheeky when he's a bit fussy with food, he'll say, 'I want only Filipino food,' if he doesn't like what is being served or vice versa if it's a Filipino dish he doesn't fancy. We also try and expose him to many different languages, and he can identify French when he hears someone speaking as 'that sounds like pappy Baltie' or 'that sounds like Baltie's father,' or Spanish as Padrino Nico. (Baltie is the son of Georgina's cousin Isabelle Daza with French husband Adrien Semblat, while Nico Bolzico is the Argentinian husband of close friend Solenn Heussaff.)
"He is even starting to see Japanese characters and ask if it's Japanese like Voltes V! They'll definitely know they're part-Filipino and part-British and we'll keep encouraging them to speak both languages and know the difference between accents, for example, Arthur is strict at teaching them the English pronunciation for water."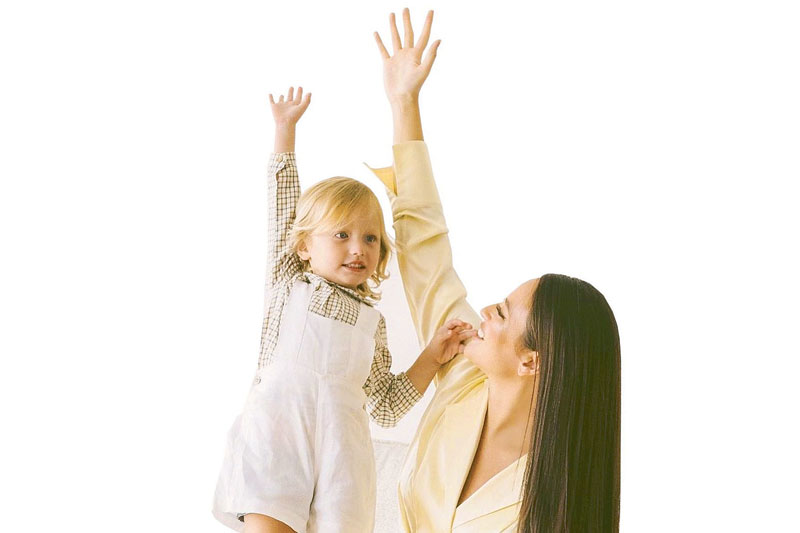 On disciplining the kids: Arthur is quite strict. He aims to instill in the kids the same values he grew up with. He now just gives them a certain look and they know when something is right or wrong.
The couple is expecting their third child anytime next month. If it's a girl, how differently does she think it will be raising a girl?
"I don't think there will be much difference. There are a lot of girls in our family so if it is a girl, she'll have lots of role models. Our boys are quite fluid dressers so we would be able to reuse all of Archie's and Alfie's old clothes!"
As a clincher, Conversations asked Georgina how and when she and Arthur discipline the boys?
"Arthur is quite strict with the boys and aims to instill the same values he grew up with. He now just needs to give them a certain look and they know when something is right or wrong. There is mutual respect, and he takes them aside and they talk through why they're mad or when someone is telling them off. They definitely have a cheeky side so it's sometimes difficult to have that discussion without smiling or laughing."
(E-mail reactions at rickylophilstar@gmail.com. For more updates, photos and videos, visit www.philstar.com/funfare or follow me on Instagram @therealrickylo.)
*****
Credit belongs to : www.philstar.com