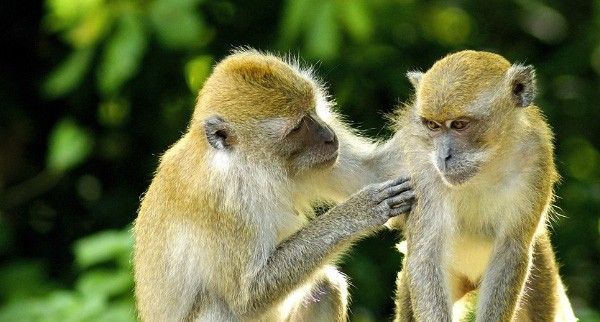 MANILA, Philippines — The Monkey is witty, intelligent, charming, and smart, but at the same time it is naughty, mischievous, clever sometimes to the point of cunning. Will this playful personality be agreeable to the Rabbit? Will the Monkey receive a shower of blessings or lots of precautions in the Year of the Water Rabbit?
In a recent 2023 forecast reading hosted by Marco Polo Ortigas Manila, feng shui master Joseph Chau said that the Year of the Water Rabbit will be lucky in business, money matters, and romance. But the Monkey will have to take extra care of his health.
Monkey (1920, 1932, 1944, 1956, 1968, 1980, 1992, 2004, 2016)
Luck will be on the Monkey's side this Year of the Water Rabbit. It will be a lot better than last year.
Three lucky stars are shining brightly, so you will enjoy both felicity and longevity.
Bad luck is turning into good fortune and peril into safety.
You will have the authority and ability to handle work difficulties, but there won't be much because work will generally be smooth-sailing and there will be no hindrances towards achieving your goals.
Keep a low profile and maintain good relations with others.
Business and money luck will be coming from all sources.
The romance star is active. It will be enriching and fulfilling.
Only the health front does not look good. It will be problematic. Pay close attention to food hygiene and get enough rest and sleep to prevent sickness.
RELATED: A lucky year for the Horse, says Feng Shui Master Joseph Chau
*****
Credit belongs to : www.philstar.com