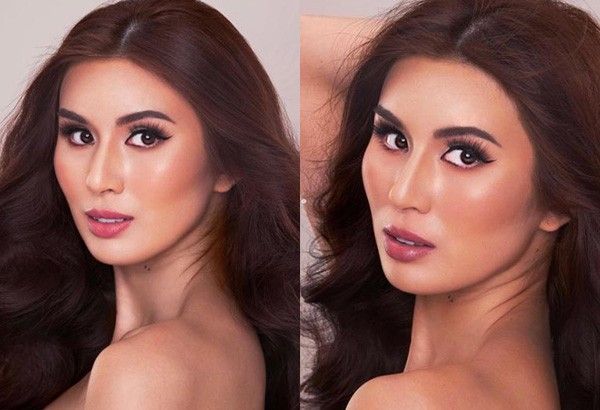 MANILA, Philippines — With the Miss Universe Philippines organization announcing its top 50 recently, aspirants, especially those who qualified for the first cut, are preparing themselves for the challenges ahead.
Over the past weeks, aspirants from the Aces & Queens camp continued with their makeover sessions with hair and makeup trainer Jim Ryan Ros at the swanky Culture Salon in Bonifacio High Street, Taguig City.
At every stage of the competition, aspirants are expected to look good. And part of looking good is flawless, on-point makeup.
Ask any former titlist and they'll all tell you that the road to the crown is not an easy one. And applying makeup all by yourself, especially if you're a beginner, is a challenge in itself. As they say, practice makes perfect.
During their latest makeup lecture session, Jim taught the girls how to achieve the perfect smoky eyeshadow that would last throughout any competition.
After applying the primer and foundation that's right for your skin, set your base with powder. Brush and fill your brows to its perfect arch.
Before doing your eyes though, apply your blush on, so that, if you really have to hie-off and go, even if your makeup is unfinished, you'll still have a made up look.
To achieve a long-lasting smokey eyeshadow, apply, first, black eyeliner (preferably the cream variety) on your lids, from the lash line to the crease of your lower brow, leaving ample space for your highlights and contour colour.
Using a clean brush, be sure to blend the edges of your lids before the eyeliner dries out. You still need to blend the edges even if you opt to use a pencil in filling out your lids.
Next, dab dark eyeshadow (black, dark brown, midnight blue, charcoal gray) over the blended eyeliner to set it in. The trick in applying is to just pat and dab so it doesn't smear the corners of your eyes and face. This works the same way as setting your foundation with powder. This assures longevity. If you want to be safe from smears, simply dab a line of loose powder below your eyes.
Apply highlights on your brow bone, right below your eyebrows. Now, apply the contour color (preferably a pearlized tone) on the crease between lids and brow bone without touching both the highlights and eyeliner. With a clean brush, blend the contour color towards your temples.
Apply eyeliner on your lower lash. Dab a trace of your contour color over your lower lid eyeliner and blend.
Finish off your look with a translucent (next to natural) lip shade to bring out the dramatic effect of your eyeshadow. Now, you're ready for coronation night!
The smoky eyeshadow is a very versatile eye color that you can wear from mid afternoon to the late hours of the night. Or, in the case of beauty queens, from production/opening number to the coronation ceremonies.
The 2022 Miss Universe Philippines final show is scheduled on April 30. Stay tuned!
RELATED:It begins: Michelle Dee makes it to Miss Universe Philippines top 50
Pandemic pampering: 2022 hairstyle trends from Miss Universe Philippines trainer
*****
Credit belongs to : www.philstar.com