It takes two to tango, it's true, whether on the dance floor or in business. Two heads are better than one. It's very true, too, as in the case of Frontrow which is engaged in various businesses (beauty products, etc.). Because of its A-list endorsers (beauty queens, actors and actresses), Frontrow is a front-runner in its field, especially since it partnered with the Miss Universe Organization (MUO). RS Francisco and Sam Verzosa are also on the front row in helping the needy, especially in this difficult time.
Let's listen to Sam, the "other half" of Frontrow.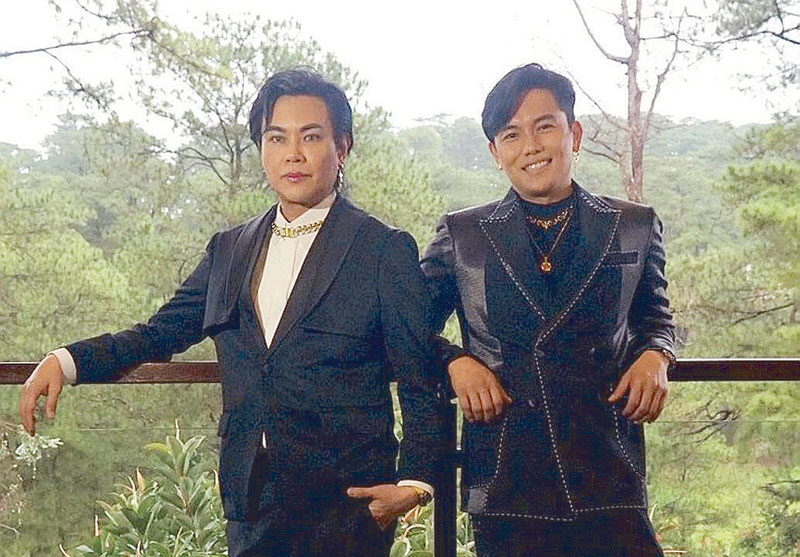 How and when did your partnership with RS come about?
"RS and I have known each other since our college days in UP but we first became close friends in a direct-selling company that we joined. We were the Top 1 and 2 sellers, respectively in that company, but because of poor management by the owners and some personal reasons, we decided to leave that company and eventually start our own, and that's where the idea of Frontrow came in.
"We decided to start our own direct selling and multilevel marketing company with world-class products our distributors could be proud of; a company that would elevate the name of our industry; a company with a vow to change people's lives for the better. We also wanted to build a community of entrepreneurs who can achieve financial freedom through a solid business platform."
What were the challenges and stumbling blocks along the way?
"Like any other companies, we also had our fair share of challenges that made us a stronger brand and company. There was a time when the industry of our line of business, multi-level marketing, was widely misrepresented as an inauthentic source of income due to mismanagement of other companies, just like what RS and I experienced before.
"We at Frontrow took this as a challenge and worked our way to becoming the MLM company that does it the right way. This mantra is passed on from one distributor to the next, and that is one of Frontrow's main secrets to success: A community of honest, hardworking people with the goal of helping one another towards a better life. Now Frontrow has been awarded as The Most Trusted Multilevel Marketing Company in the Country."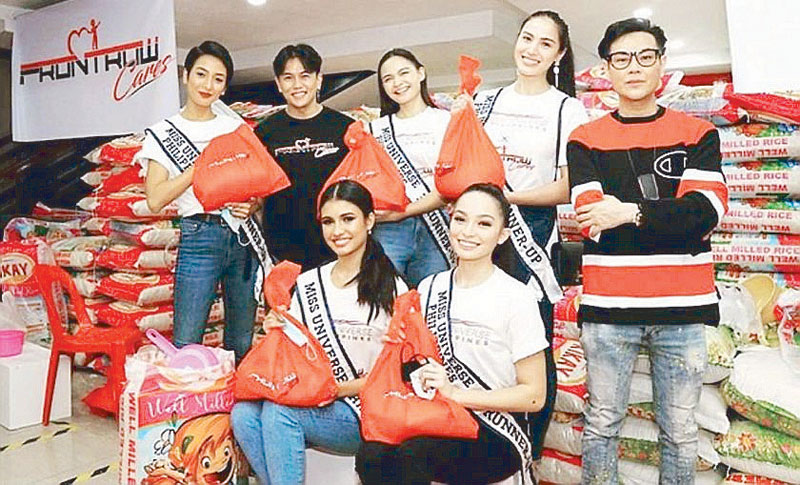 At the Frontrow Cares headquarters, RS and Sam get 'beauty-ful' helping hands from 2020 Miss Universe Philippines Rabiya Mateo (seated, left) and her court in preparing food packag-es for distribution among victims of calamities and families affected by the pandemic. Right: Sam is the new president of Modena Motorsports, Inc, the official and exclusive distributor of Maserati in the Philippines.
Did you and RS imagine that Frontrow would become this big?
"We have always envisioned Frontrow to change the game in the Direct Selling and MLM industry. We believe that if we continue to attract success, and if our intentions are always pure, God will always reward us with wonderful blessings."
Do you and RS always agree on making decisions and what do you do when you disagree?
"We are each other's mentors. One thing we both agree on is that we know and respect each other's expertise. Being known more as a businessman, I lean more on the company's corporate decisions such as business strategies and branch expansions, while RS, being an actor and a director, gets his hands on the creative, marketing and branding aspects of the company."
How many employees does Frontrow have and how do you treat them?
"We have over two million distributors and hundreds of Frontrow offices locally and internationally, and the numbers are still growing! We make sure to treat each Frontrow distributor and staff as family. It really fuels the fire of our distributors when they feel that you share the same passion in achieving success and helping others."
How do you choose your celeb endorsers?
"When we choose our Frontrow Gems, we look for the ones who share the same visions as us. We believe that in building credibility, the most important factor is authenticity. Our Gems believe in our products and advocacies as much as we believe in their capabilities and their characters."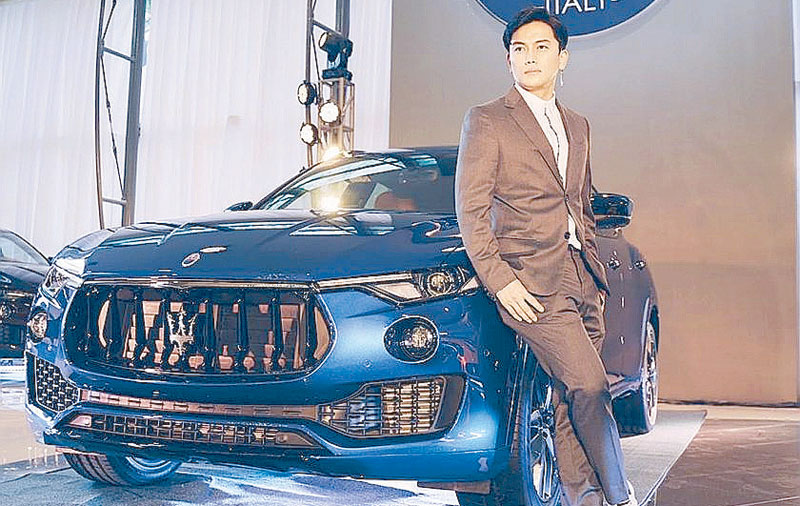 How is the business during this pandemic?
"Business is doing great despite the pandemic because we are in the health, beauty and wellness industry. But for now, we focus more on how we can help people and our country as much as possible. Our charity arm, Frontrow Cares, is continuously on the move in providing families essential goods to help cope with the pandemic, as well as the calamity-stricken areas around the country."
Is sponsoring beauty pageants (Miss Universe Philippines, etc.) a profitable business strategy?
"Our partnership with the Miss Universe Organization (MUO) is born out of pure love and the same advocacies. They've been our partners over the years, especially in charity works with various organizations. What we like about the Miss Universe pageant is that it always brings out the best in every Filipina and it has become an institution of inspiration for countless people in the Philippines."
Tell us about your new venture (high-end cars).
"I'm the new president of Modena Motorsports, Inc., the official and exclusive distributor of Maserati in the Philippines. Ever since I was little, I've always dreamed of owning luxury cars and through continuous grit and hard work, I worked my way up to owning my dream cars and consequently, heading the best car brand in the world. As the leader of Maserati here in the Philippines, I want the brand to be the symbol of hard work, dedication and success."
(E-mail reactions at rickylophilstar@gmail.com. For more updates, photos and videos, visit www.philstar.com/funfare or follow me on Instagram @therealrickylo.)
Credits belong to : www.philstar.com