Thiago Santos raring to get back in UFC title contention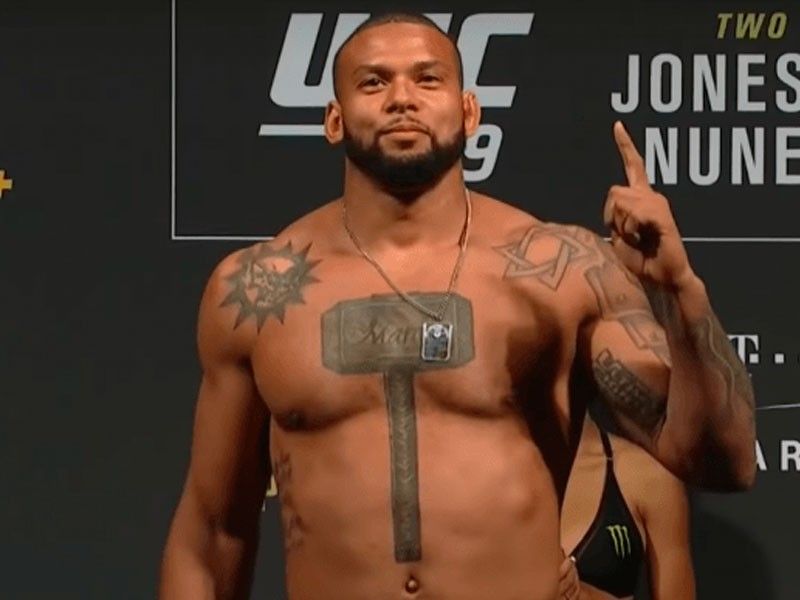 MANILA, Philippines – One of the baddest men on the planet might be on a losing streak, but Brazilian mixed martial arts fighter Thiago Santos is looking forward to resurrect his career when he takes on compatriot, Johnny Walker, on UFC Fight Night 193 at the UFC Apex in Las Vegas on Sunday.
It will not be easy, however, when Santos (21-9 MMA, 13-8 UFC) takes on Walker (18-5 MMA, 4-2 UFC), who has finished all four of his UFC wins by first-round knockout.
"The training was perfect, so good. I prepared for a long time despite the changes in the dates. But I am ready for this Sunday," Santos told Philstar.com.
"This match with Walker is important to me. I need to come back and get a victory and win my fights and come back to the title contention. A win in this fight will put me close to the title."
At the start of the global lockdown due to COVID-19, Santos was in his native Brazil. With more and more people being vaccinated, the 37-year-old native of Rio de Janeiro was able to return to the United States to resume his training for his fight with Walker.
The flashy Walker has said in his pre-bout interviews that he hopes to finish off Santos in the first round.
"It is good and perfect if he tries to get me out early," promised Santos. "I will meet him. But I can also do this in five rounds. "I always work and it doesn't matter who is my opponent and work on my striking, jiu jitsu, my wrestling. I wish I could show more than my striking, my wrestling and my grappling. If I knock him out early that would be good."
"When the lockdown started, I was in Brazil it was hard to find a partner to train with," related Thiago. "It was good when I returned to America and I was able to find a training partner. But now, things are back in a normal way."
Prior to his entering MMA, Santos was in the Brazilian military where he was a paratrooper. He has always counted on his discipline to augment and prepare him in his fights.
"Discipline is good not only for fighting but also for focusing. You need to be physically and mentally disciplined and that time helps me a lot."
*****
Credit belongs to : www.philstar.com