Body Talk with PO1 Lucky Galang who lives up to his name by dabbling in various activities
If you are a TikTok fan, you should be familiar with PO1 Lucky Galang, the good-looking cop who has gained admirers with his postings on the popular platform. He would also go around other places in Manila distributing relief goods to flood victims. Because of his good looks, he got dubbed "Police Bae of Tondo" where girls swarmed around him for selfie/groupie every time he patrolled the neighborhood.
Living up to his name (not all cops can be so "lucky," right?), he entertains social-media fans with his comedic flair, showcased not only on TikTok but in other platforms like when he appeared as a guest in Mr. Fu's YouTube channel.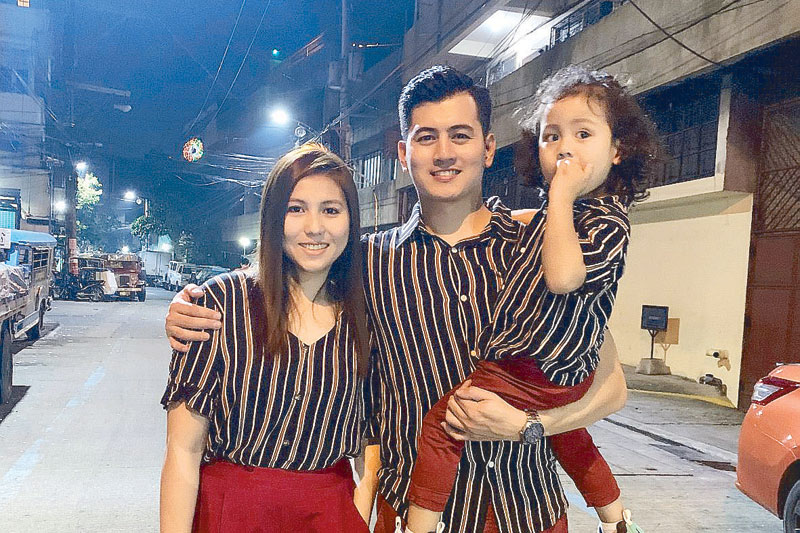 There's showbiz in Lucky's vein. Before becoming a cop, as Manny Valera's talent, he did two movies, Happy Together (2004) and Let The Love Begin (2005). He even auditioned for the GMA talent search StarStruck. And, yes, like his colleague Neil Perez (2014 Mister International) and other gwapulis, Lucky also tried pageants (runner-up in the Generation East 2005, with actress Arci Muñoz). His celebrity status was validated when Jessica Soho featured him on her GMA Kapuso Mo last Year.
But his heart is with the police force. He has been with the Philippine National Police (PNP) for three years now.
Asked about his memorable experiences as a cop, Lucky recalled three.
"One, after our oath-taking in the PNP (prior to entering the training), when they asked the families to go home while all of us (trainees) were just standing in attention without moving (because it was not allowed to do so), I couldn't stop crying, humihikbi pa ako na parang bata, because I wouldn't see my family for six months.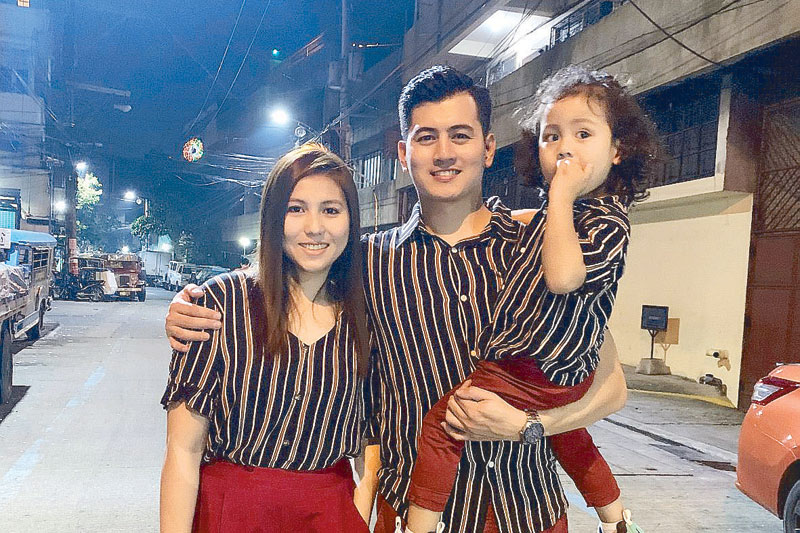 "Two, during training we were asked to build a small tent made of bamboo and trapal surrounded by a foul-smelling canal. It was my first time to stay in that kind of place. We had to fetch water, walang gripo doon, and we didn't know where to get water. Kanya-kanyang diskarte kung paano maligo at magsi-CR. We stayed there for 45 days, part of the militaristic program.
"And three, during the training I had the flu and was feeling weak. I wanted to go to the clinic but our instructor didn't let me. Instead, pinag-exercise ako the whole day and I did even if I was getting weaker hanggang sa pinawisan ako ng matindi. The next day, I was okay already, hahaha!!!"
Lucky's two brothers are policemen who became his inspiration. He holds a B.S. Administration (major in Management) degree which qualified him to take a PNP entrance exam.
"I am the seventh among eight siblings. We are close. Most of us live in Tondo. All of us work in government. Aside from three of us in PNP, one is in Manila City Hall and one is with CHED."
Lucky is a member of the Dragon Boat Team. Below: With his wife Christine Yntatano, a former Emirates flight stewardess, and their child Leandre Antoineo who will turn four years old on Dec. 12
Lucky is married to Christine Yntatano, a former Emirates flight attendant whom he met in Dubai where he once worked as a teller at a foreign-exchange company. They have a son, Leandre Antoineo (turning four years old on Dec. 12).
A Taurian (May 12, 1987), he stands 5'10; weighs 165 lbs.; and wears medium-size shirt and briefs, and size-11 shoes.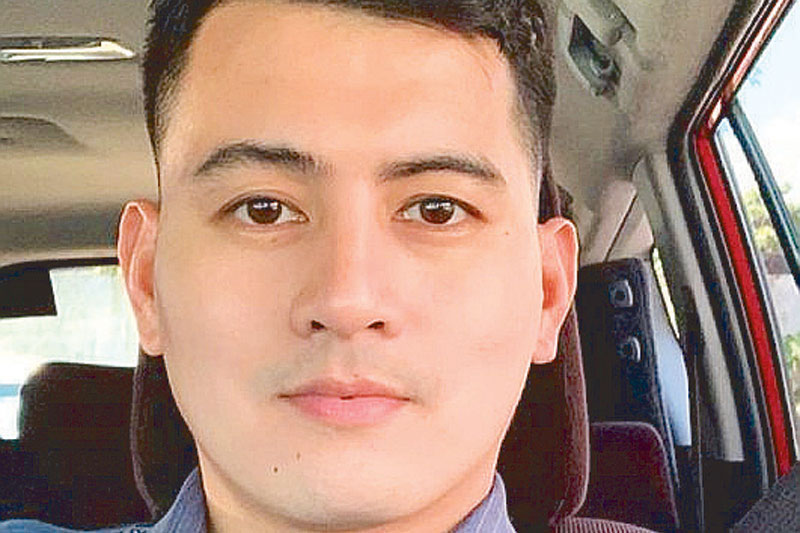 How do you take care of your body (kelangan sa pulis flat ang tummy, di ba)?
"Not exactly flat tummy pero dapat nasa normal level ang Body Mass Index or BMI. I run regularly during my off time and I lift weights."
What's usually for breakfast, lunch and dinner?
"For brunch, I eat rice and whatever viand is available. For dinner, no more rice, usually only fruits."
What other workout do you do and how often do you do it?
"More of the cardio exercises."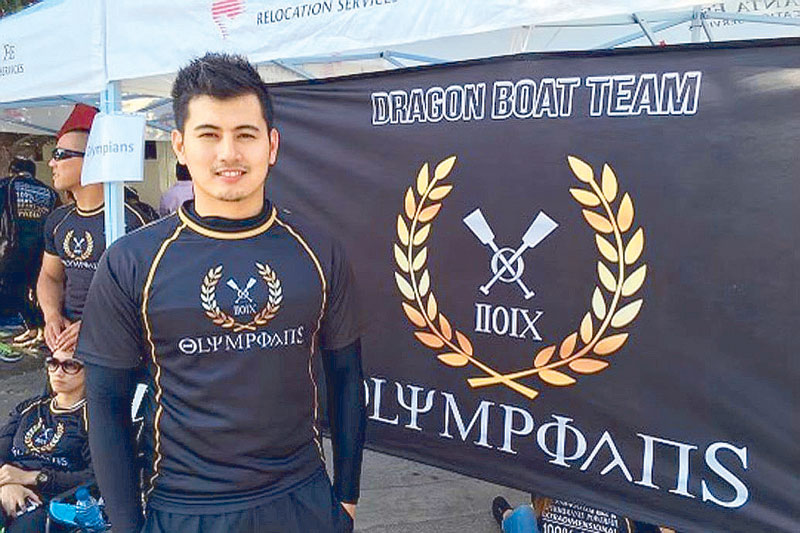 Part of your body that needs improvement?
"My love handles. Ang hirap tunawin ng fats doon, hahaha!!!"
How much sleep do you get per night?
"Six to seven hours."
Favorite sleepwear?
"Sando and short-shorts."
Last thing that you do before you go to sleep?,
"Watch Netflix."
First thing that you do as soon as you wake up?
"Check my phone."
Do you have any vice (smoking and drinking)?
"I drink alcohol at least once a week."
How do you cope with stress (movies, music, meditation, massage)?
"I go out with friends and have a few drinks."
Nightlife?
"No more but when I was in college weekly nasa gimikan."
Philosophy in life?
"Only a broke man can give you all his time."
(Follow Lucky Galang on Facebook at https://www.facebook.com/luckygalang012; YouTube LuckyGalang TV, Instagram lucky.galang12, TikTok galanglucky and LYKA luckygalang.)
(E-mail reactions at rickylophilstar@gmail.com. For more updates, photos and videos, visit www.philstar.com/funfare or follow me on Instagram @therealrickylo.)
Credits belong to : www.philstar.com