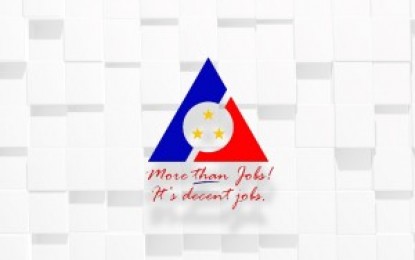 MANILA – The cash-for-work program Tulong Panghanapbuhay sa Ating Disadvantaged/Displaced (TUPAD) may now be utilized by other local government units (LGUs), aside from the National Capital Region (NCR), to help curb the spread of Covid-19 through contact tracing.
Department of Labor and Employment (DOLE) Secretary Silvestre Bello III said in a television-radio program interview on Saturday that LGUs needing additional contact tracers may start recruiting under the TUPAD program.
Bello told "Oh My Job" he has informed the Department of the Interior and Local Government (DILG) of DOLE's support for LGUs' need to hire more contact tracers, especially in areas where there are high Covid-19 cases.
"In our meeting with the DILG, I already told Acting Secretary (Bernardo) Florece that he can allocate to any LGU the number of contact tracers to be employed under our TUPAD program," Bello said.
Bello had earlier given DOLE regional directors the discretion to approve requests of local chief executives to tap TUPAD beneficiaries as contact tracers.
"Since the DILG has problems funding the contact tracing of LGUs, I thought it wise to offer our TUPAD program for that purpose. In this manner, we are not only providing emergency employment to our displaced workers but also helping the urgent need of the community to stop the spread of the disease through contact tracing," he said.
TUPAD is an emergency employment program for displaced or disadvantaged informal sector workers.
Beneficiaries are provided with temporary employment that runs from 10 days to 30 days and paid the prevailing daily minimum wage in their areas.
They are normally those displaced by natural calamities like typhoon, earthquake, volcanic eruption or disasters, and accidents like fire.
At the height of lockdowns last year, TUPAD beneficiaries were engaged to undertake disinfection and sanitation of their homes and immediate neighborhood.
Bello had initially offered 14,000 TUPAD beneficiaries as contact tracers for the requirements of LGUs in NCR and the provinces of Bulacan, Rizal, Cavite, and Laguna for one month.
Mayors, through Metro Manila Development Authority Chair Benhur Abalos, requested that contact tracers be employed for three months instead for an allocation of P230 million equivalent to close to 5,000 contact tracers.
The application and processing for NCR contact tracers under TUPAD will be until April 22. (PR)
*****
Credit belongs to : www.pna.gov.ph